While rest of TN sees early summer places in North Tamil Nadu typically sees its hottest spell of weather during late April / May when winds change to Westerlies as a prelude to Southwest Monsoon. In particular the winds from NW bring the brutal Rayalaseema heat to places like Chennai during this period.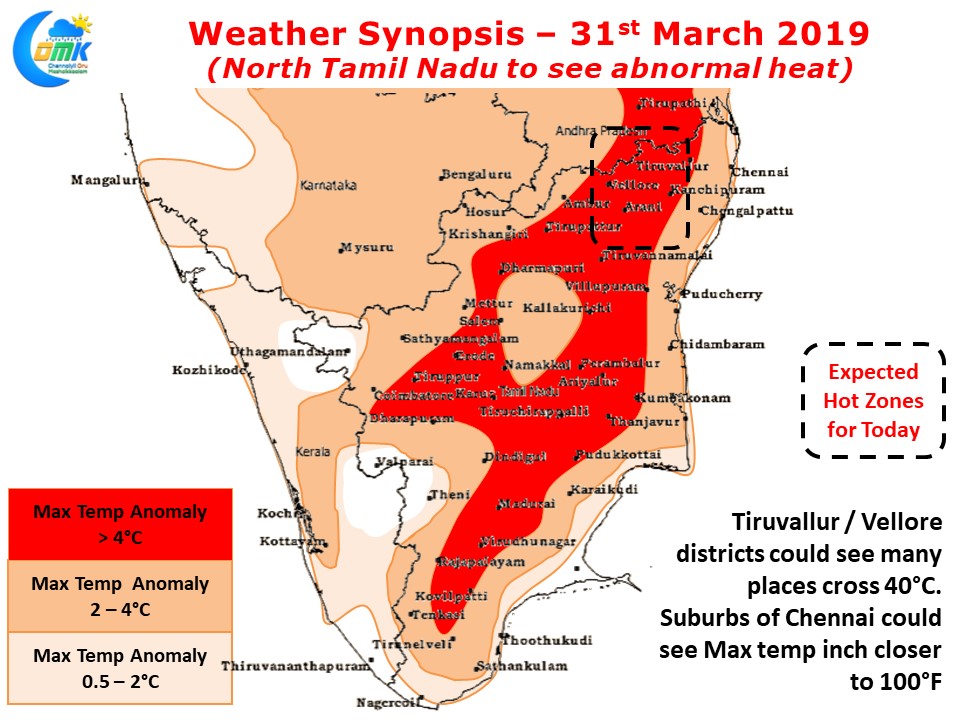 But time to time during March / early April temporary wind patterns create a curtain raiser sort of phenomenon increasing the heat quotient in North TN. Today could be one of those days when many places in Tiruvallur & Vellore districts could see day time maximum temperatures cross 40°C while suburbs of Chennai could see afternoon temperature inch closer to 100°F though places in the Central Business district like Nungambakkam could benefit from sea breeze intrusion.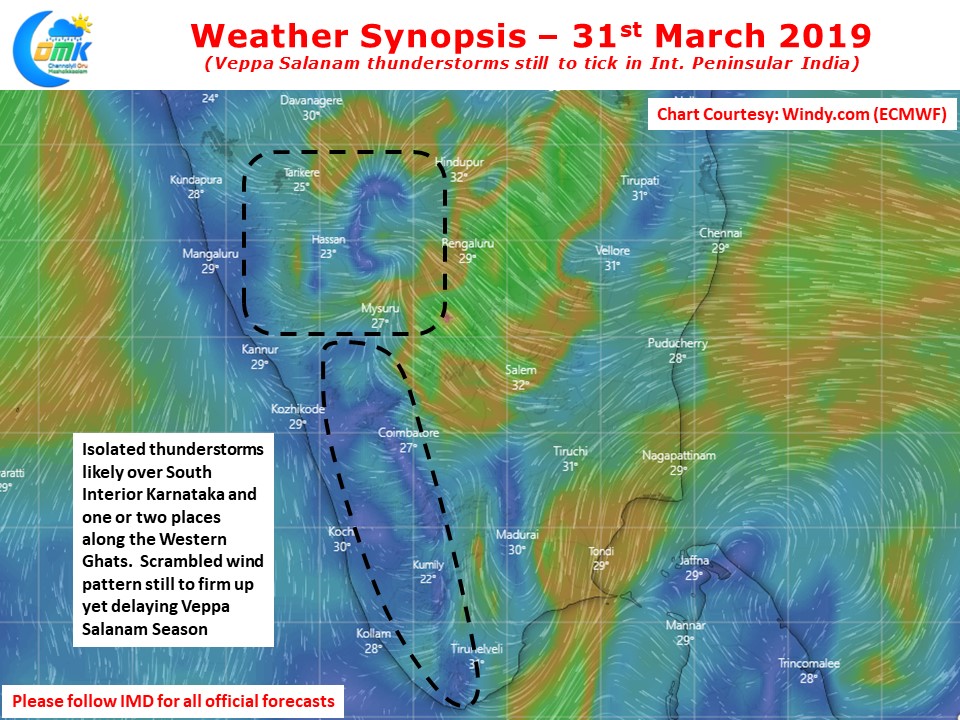 With April upon us in less than 24 hours one of the key questions upon us is when Mango Showers / Vepppa Salanam season would start over Interior Peninsular India. As we mention often the wind instabilities play a crucial role in these rains. This year so far the wind patterns have not yet got into the instability groove with winds still seeing a more streamlined Easterly regime so far. Parts of South Interior Karnataka & one or two places along the Western Ghats though are slowly seeing wind convergence giving them thunderstorm opportunities.