After a fairly active spell of rains for more than a week Northeast Monsoon finally slowed down yesterday as most parts of Tamil Nadu saw a reduction in rainfall. Chennai woke up to a nice crisp sunrise as largely clear skies showed up in the morning after many days.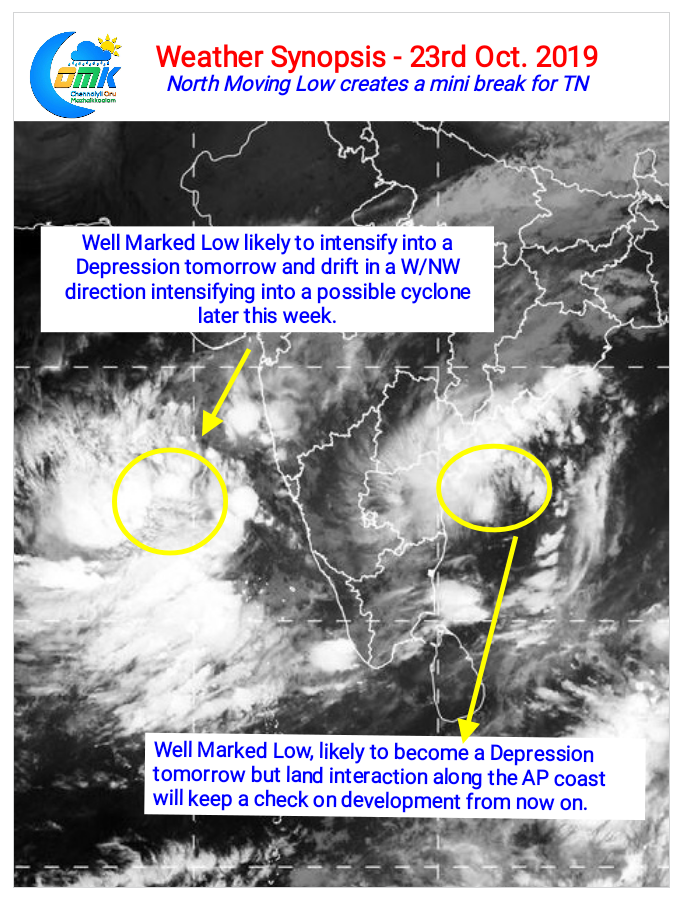 A combination of moisture moving along with the convection and a creation of pseudo Westerlies means Northeast Monsoon if likely to be sub par over the next couple of days. In the same context the West coast is likely to see Southwest Monsoon like Conditions over coastal areas as a strong surge is likely to be created by the two circulations on either side of Peninsular India.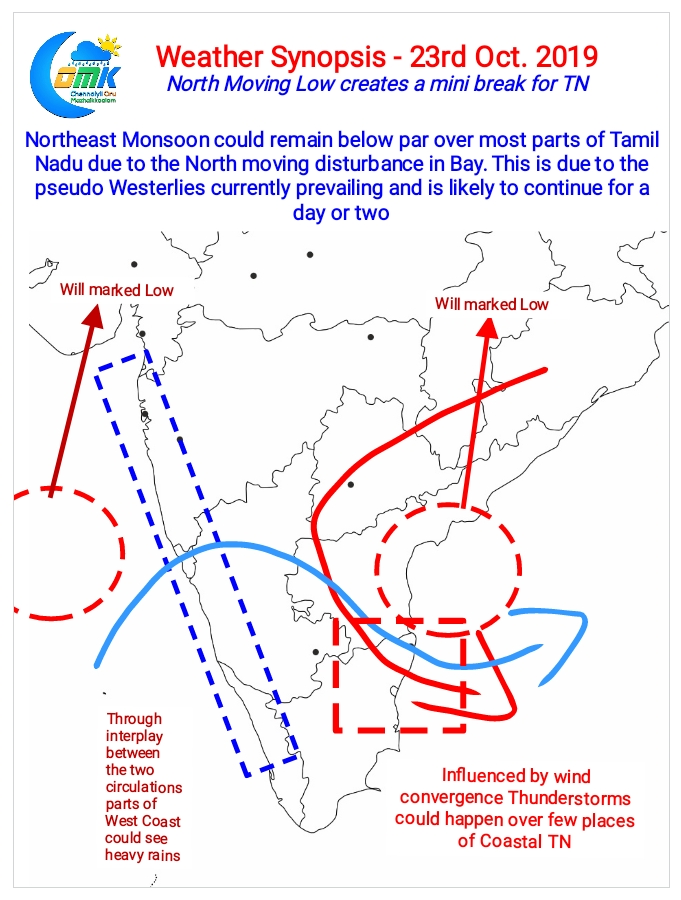 Coastal areas all the way from North Kerala to Konkan Maharashtra could see heavy rains in a few places as migrating moisture gets trapped by the Western Ghats. This is likely to be the pattern for the next couple of days as the Well Marked Low in Bay & Arabian Sea intensify into depressions respectively. While the Bay disturbance may not intensify much due to land interaction along the coastal AP region the Arabian Sea disturbance is likely to intensify into a marginal cyclone later this week.
In the meanwhile while overall rains will be slightly below par over Tamil Nadu there's a possibility of late evening Thunderstorms over coastal areas due to wind convergence created by the dual circulations.