While the wait for Northeast Monsoon continues, last week in our post indicating subdued start to Monsoon we had provided an indicative chart of Rainfall Anomaly for the subsequent 7 days. A few of our regular readers have given a positive feedback on the chart and how it could be useful for those who need a slightly longer time frame weather inference. Keeping this in mind for the next 3 months until Pongal we will try to provide the Weekly Rainfall outlook every Wednesday.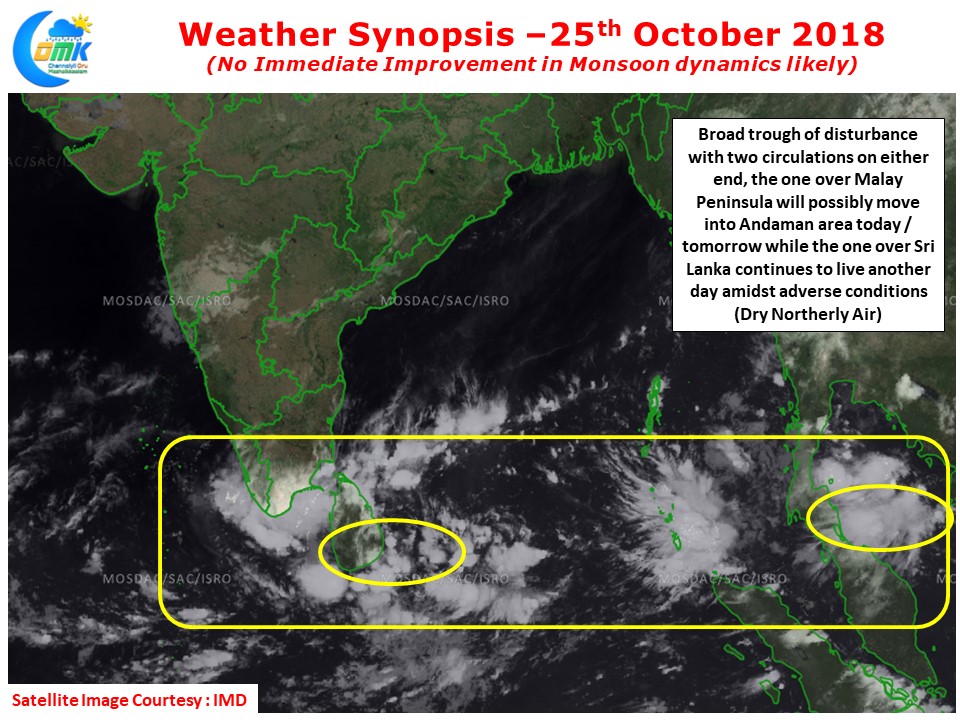 The broad trough continues to persist around Sri Lanka latitude with two circulations on either end.  The eastern end hosting a circulation over Malay Pensinula, expected to move into Andaman Sea in a day or two, and the Western end hosting a circulation near Sri Lanka.  The one over Sri Lanka though suffers from adverse environment with not much support against the prevailing Northerly winds.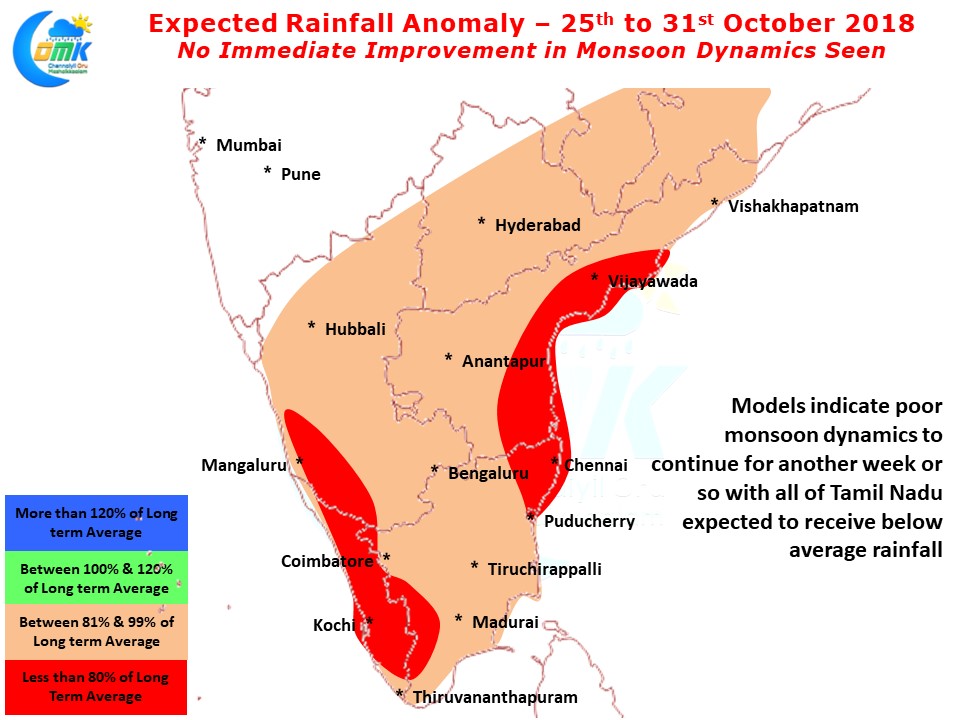 Looking at the Rainfall anomaly chart almost all of Tamil Nadu except for a small patch in extreme South TN may see sub optimal rainfall over the next 5 – 7 days.  With overall suppressed phase prevailing over North Indian Ocean the upcoming tropical disturbance irrespective of where it forms is likely to be weak.  Models are anticipating an incoming Western Disturbance drag the disturbance up North.  A minute change in this interplay between Easterly disturbance and Western Disturbance could give us a window of opportunity for a brief rain spell.
As things stand models are consistent with the scenario of the disturbance moving up North resulting in no immediate improvement in monsoon dynamics