As a strong western disturbance influences weather over North India most of Tamil Nadu is likely to see dry Weather conditions prevail in the absence of any significant rain inducing weather event in the vicinity. With only 2.3 mm rains received so far against the long term average of 20.3 mm the trend of sub par rains trend is set to continue with no immediate change of fortunes anticipated.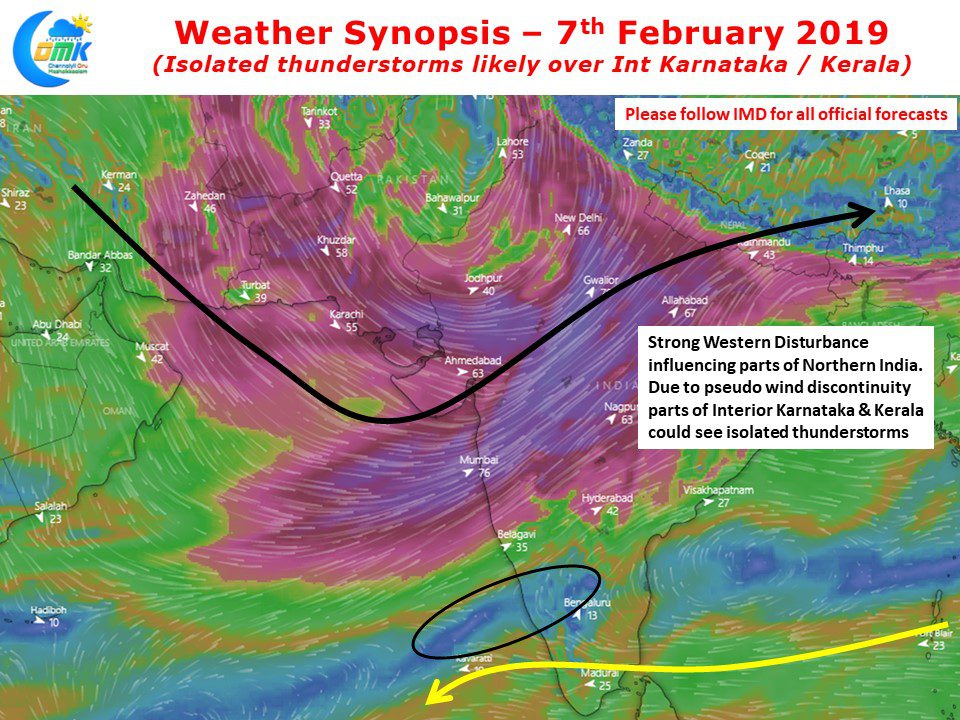 The Western disturbance currently influencing weather over North India is fairly strong with the associated trough from it extending to Central India latitudes. Numerical Weather Models indicate there could be a pseudo wind discontinuity scenario over the West Coast of Peninsular India providing some isolated thunderstorm opportunities for Kerala & parts of Interior Karnataka.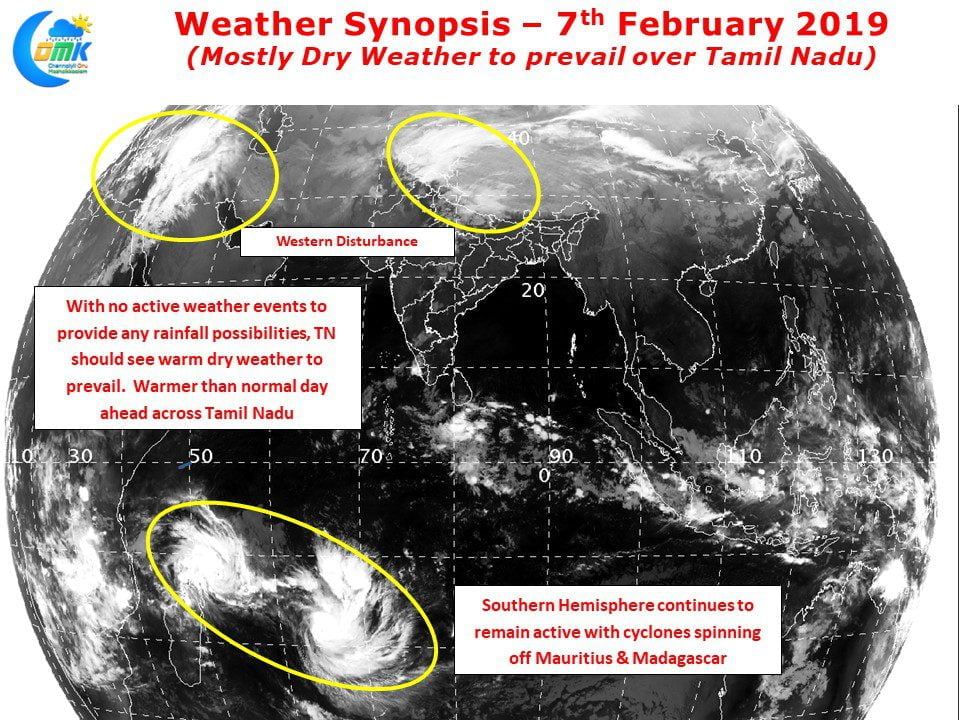 No such luck for Tamil Nadu as dry and warm weather is set to continue for the next few days. Satellite image indicates southern hemisphere continuing to remain active with couple of cyclone prospects seen close to Madagascar & Mauritius. Days will remain fairly hot in the interior places of Tamil Nadu over the next couple of days. Slightly warmer than normal weather conditions are likely to prevail over the next few days across Tamil Nadu. Though nights are expected to be pleasant they are expected to be warmer than normal similar to day time conditions.
No Immediate Significant Rainfall Activity is ahead of us for the next week or so