It is not often Hyderabad makes the news for Rains but over the past few days Hyderabad Floods is resembling the situation Chennai went through during 2015 with back to back spells of rains giving no respite for the people suffering from localized flooding created by the earlier spells. Yesterday also saw some intense thunderstorms lash over parts of Hyderabad and surrounding areas that has been already reeling under the effects of the record downpour a few days back which saw highest 24 hour rainfall recorded during the month of October beating a record standing since 1903.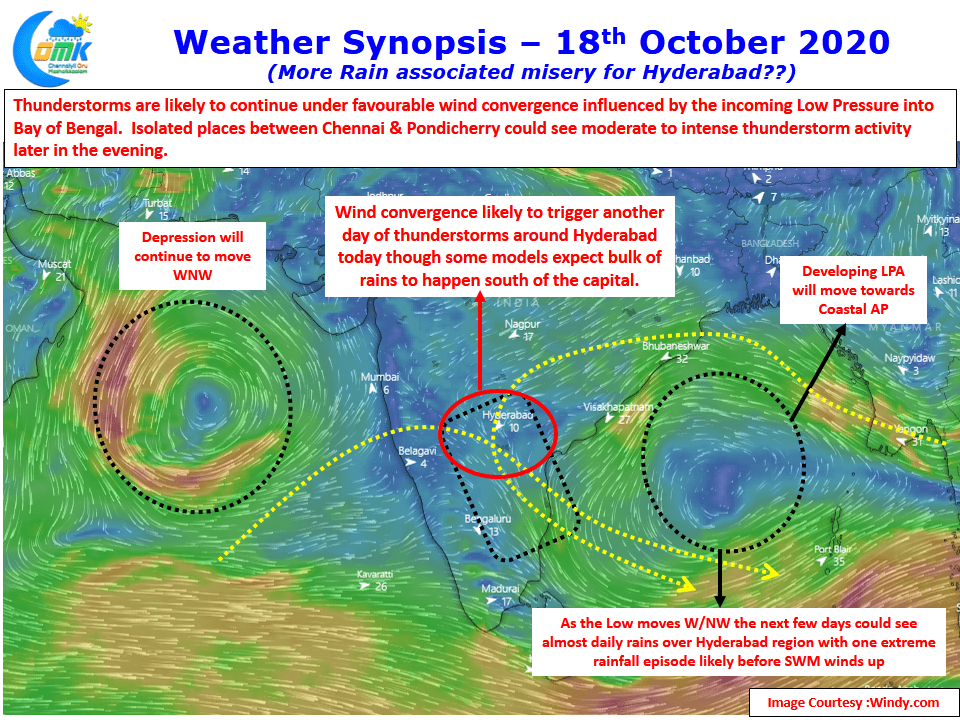 In the meanwhile the next pulse is likely to become a low pressure area over Central Bay in the next 24 hours or so and models indicate it to head towards Coastal Andhra Pradesh making a gradual W/NW path though it could move slightly to the South of the path taken by the earlier pulse which having crossed across Peninsular India now lies over Arabian sea re-intensifying into a Depression.
With weather models indicating the wind convergence created by the two circulations extending all the way from North Interior Karnataka & adjoining parts of Telangana it appears places surrounding Hyderabad could see moderate to heavy thunderstorm activity though one or two models expect bulk of the rains to fall south of Hyderabad. Over the next few days until possibly middle of next week we might see rains continue over the region as the Low Pressure travels over the Deccan Plateau. All in all for the next few days it might be prudent for the government to keep a close watch on weather conditions as one extreme rainfall episode may happen again before Southwest Monsoon winds up over the state.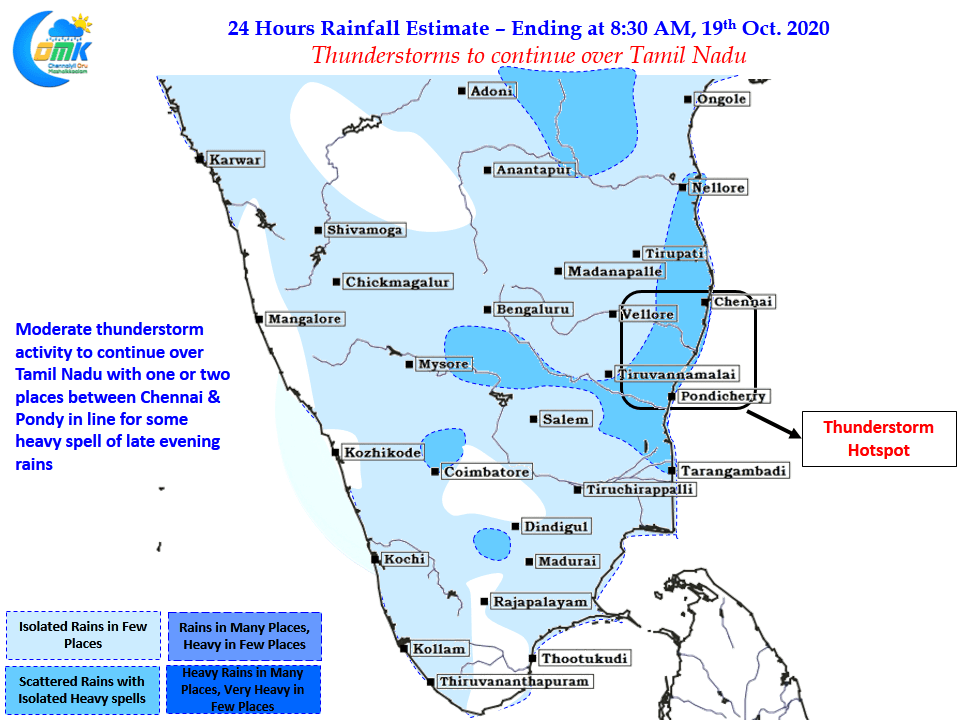 Over in Tamil Nadu we might see thunderstorms continue today as well with models indicating the convergence zone stretching from North Karnataka all the way to North Coastal TN likely to bring isolated intense thunderstorm activity in one or two places between Chennai & Pondicherry. It could be a case of southern suburbs of Chennai catching one good spell of rains later in the evening.