Suppressed Conditions continue to persist over the southern parts of Peninsular India with thunderstorms tapering off gradually. Yesterday was very little activity with thunderstorms over very few places in TN. With more Northerly winds seen across Peninsular India, influenced by the LPA, dry weather is likely to continue for the next couple of days or so.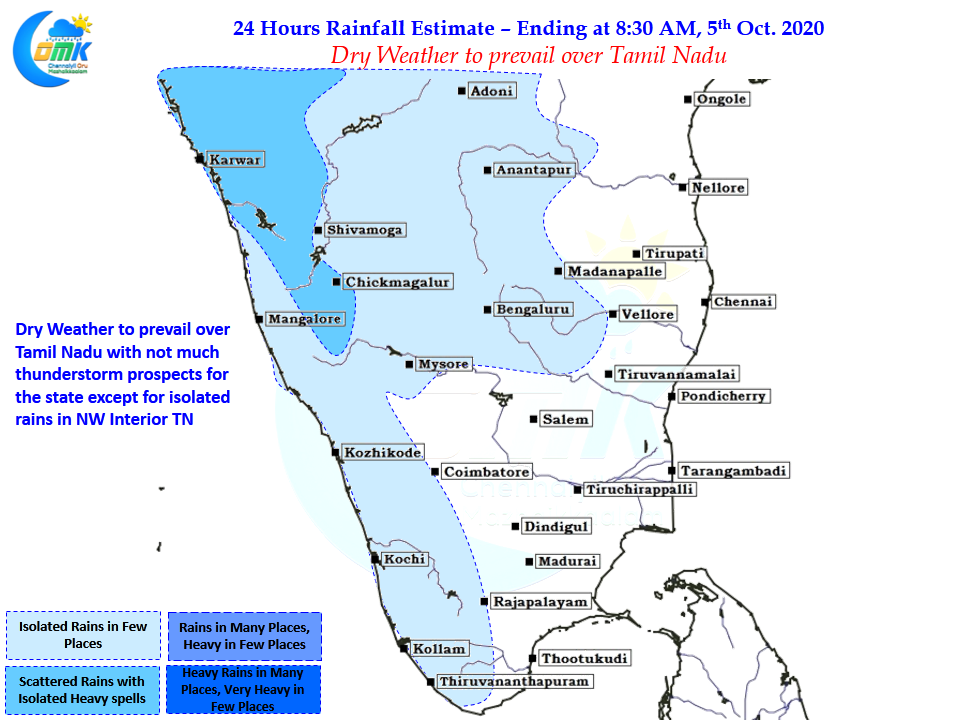 With the Low Pressure remaining stationary straddling the East Coast of India the winds are now more stable across Peninsular India creating a regular pattern reducing thunderstorms along with it. But if one were to look little more closely we can see how Maritime Continent is influencing the Southwest Monsoon dynamics over the Indian Sub Continent. The MJO is currently weak and seen present over Maritime Continent & adjoining areas of Pacific Ocean.
This has meant the area around South China Sea has been producing moderate disturbances that travel in a Westward direction and end up reaching the Bay of Bengal as a pulse to continue its life cycle as a Monsoon Low / Depression. As many know by this time pulses from the East are a crucial source of disturbances for Bay of Bengal even during Northeast Monsoon time.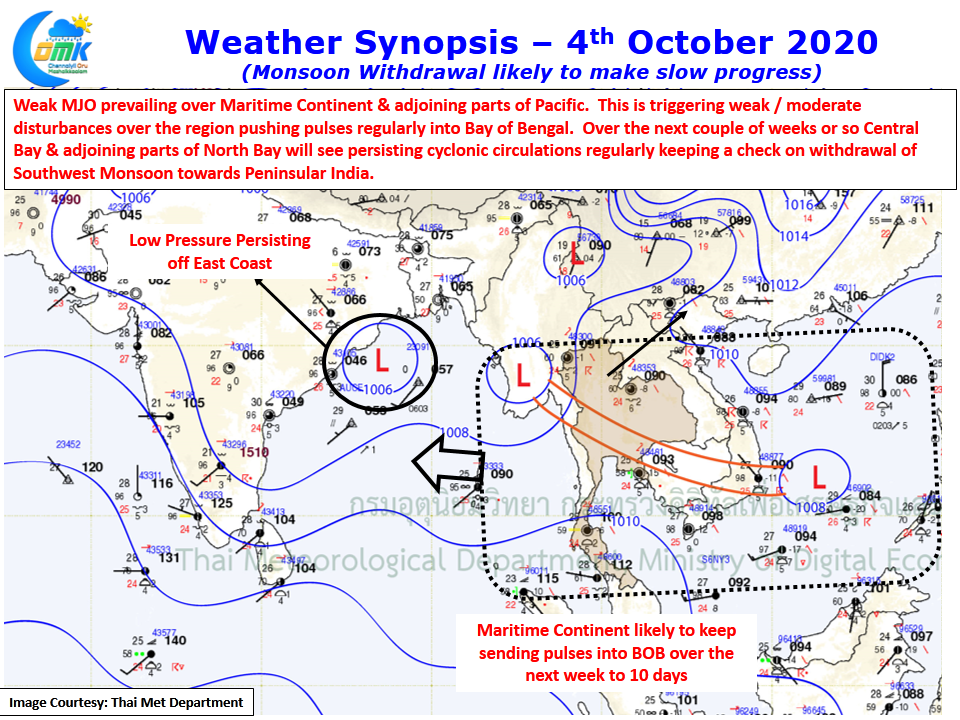 But the current period of active pulses moving into Bay of Bengal on regular basis with one more expected to reach next week to become a likely Low / Depression this could hold back the withdrawal of Southwest Monsoon towards Peninsular India. With no major support from Tropical Waves seen over Indian Sub Continent until possibly 20th of October these pulses will continue to remain weak to moderate in intensity thereby kick starting the seasonal transition from West to East.