Its been more than two months since this year's Monsoon set its foot on the Indian Sub Continent. So far it has been only been case of ifs & buts or in cricketing parlance the good innings have been coming only in patches instead of a streak. For the first time possibly we might see a spell of batting which might see a few balls land on the roof of the stadium or go out of the park as a strong surge.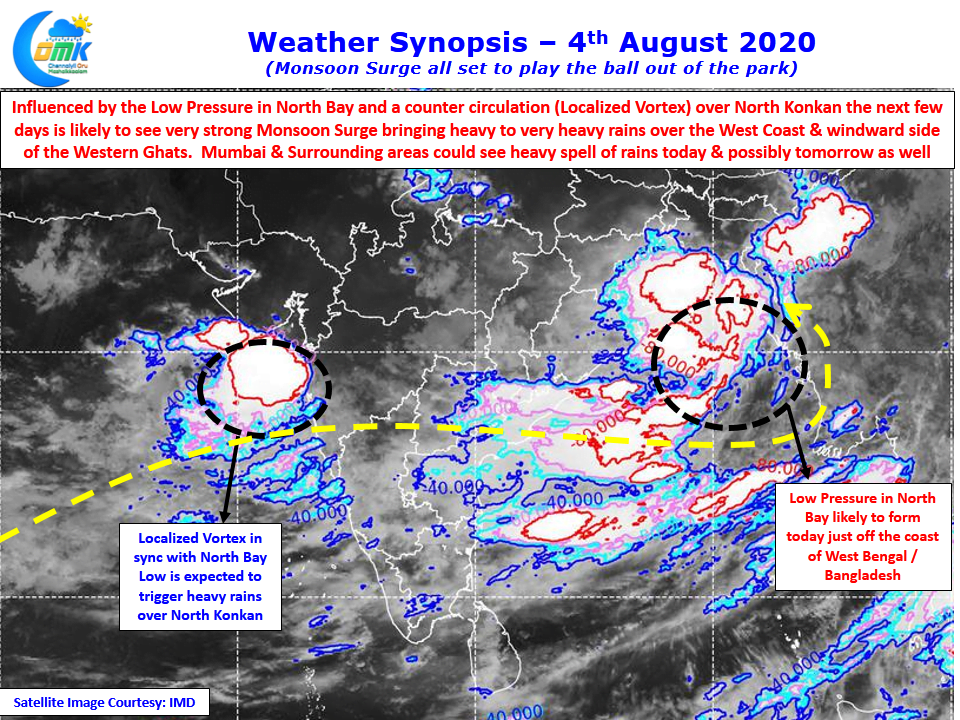 Influenced by the Monsoon low that is likely to be confirmed by IMD today in the North Bay and its counter circulation, a localized embedded vortex in the off shore trough over West Coast, the next few days west coast is likely to see the best spell of this year's Monsoon so far. With BSISO in an active phase over the Indian Ocean the next couple of weeks promises to be a critical period for many basins like Cauvery which will need some help for all the basin dams to get back to the levels of last year Post Monsoon period.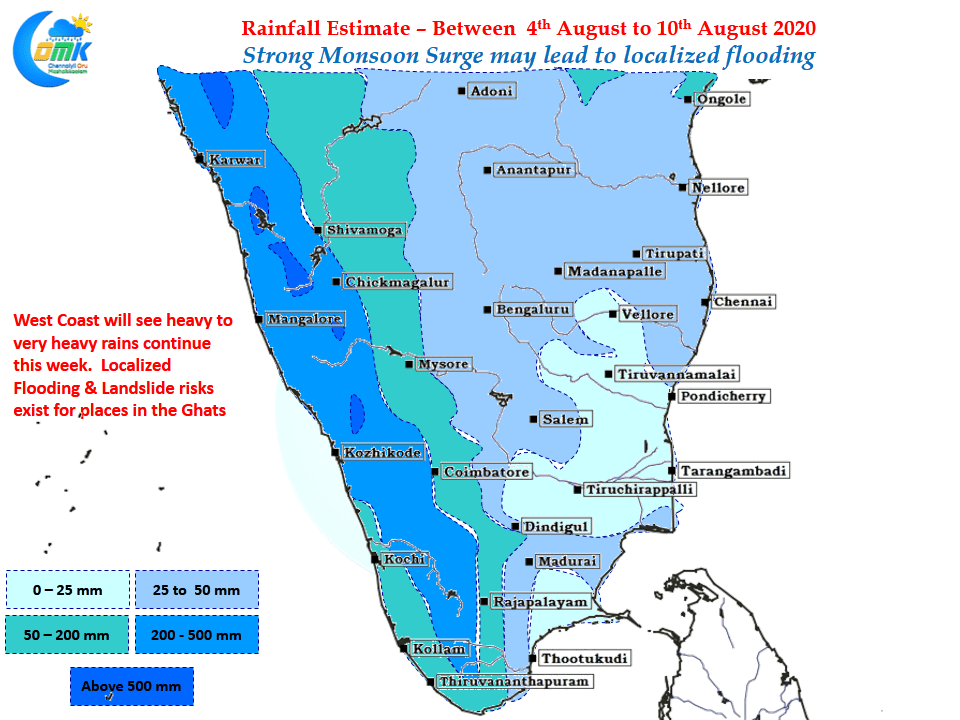 The precipitation estimates for this week pretty much sums up the Monsoon madness that is likely to happen over the West Coast with the possibility of landslides over the Western Ghats & localized flooding in the coastal plains an imminent risk as models indicate another Monsoon low to follow up quickly on the back of the current one. Thunderstorms over the plains of Tamil Nadu will remain weak though the places along the Western Ghats will see massive number coming in. Chennai will remain mostly dry though some spell of light showers may happen due to the strong Surge with Friday to Sunday promising a spell or two of rains.