Yesterday IMD confirmed the Low Pressure Area over Northwest Bay adjoining the Odisha coast. This is the first time back to back Monsoon lows have happened during this Monsoon season. With the low pressure area expected to become well marked as it merges into the Monsoon trough we can expect active monsoon conditions over Central India to persist over the next few days.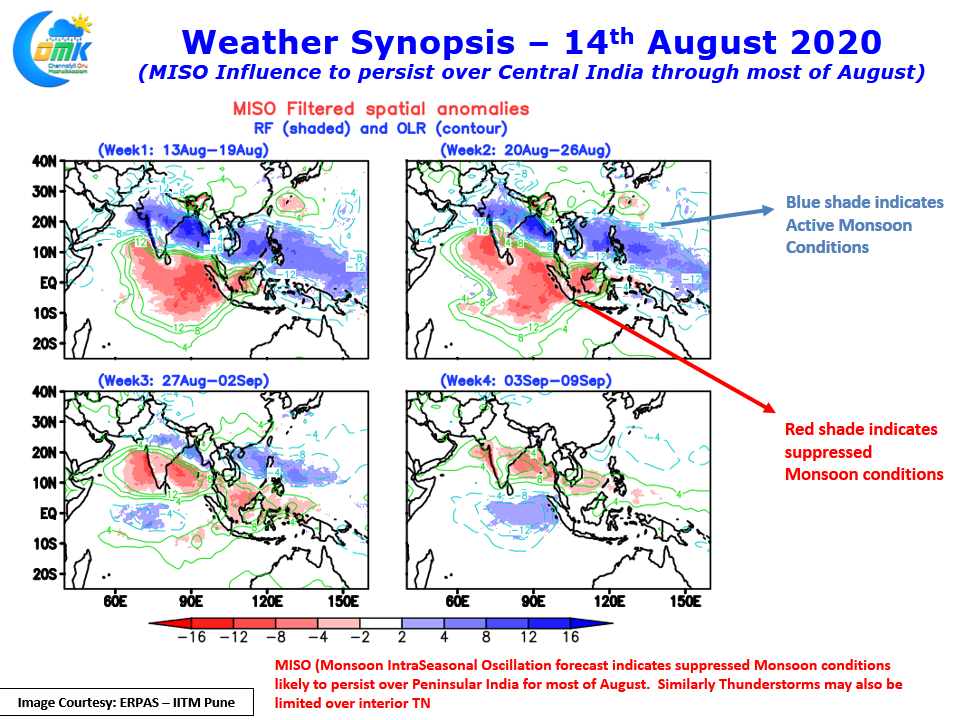 With MISO (Monsoon Intra Seasonal Oscillation) currently at Phase 3 which favors Central & West India the next week or so will see these places get fairly wide spread rains. Heavier rains over the Western Ghats will be restricted to the Shayadris of Maharashtra while the ghats over South Karnataka, Kerala & TN will remain relatively quiet. The MISO forecast from IITM, Pune indicates unfavorable MISO conditions to prevail for Peninsular India over most of the remaining days of August.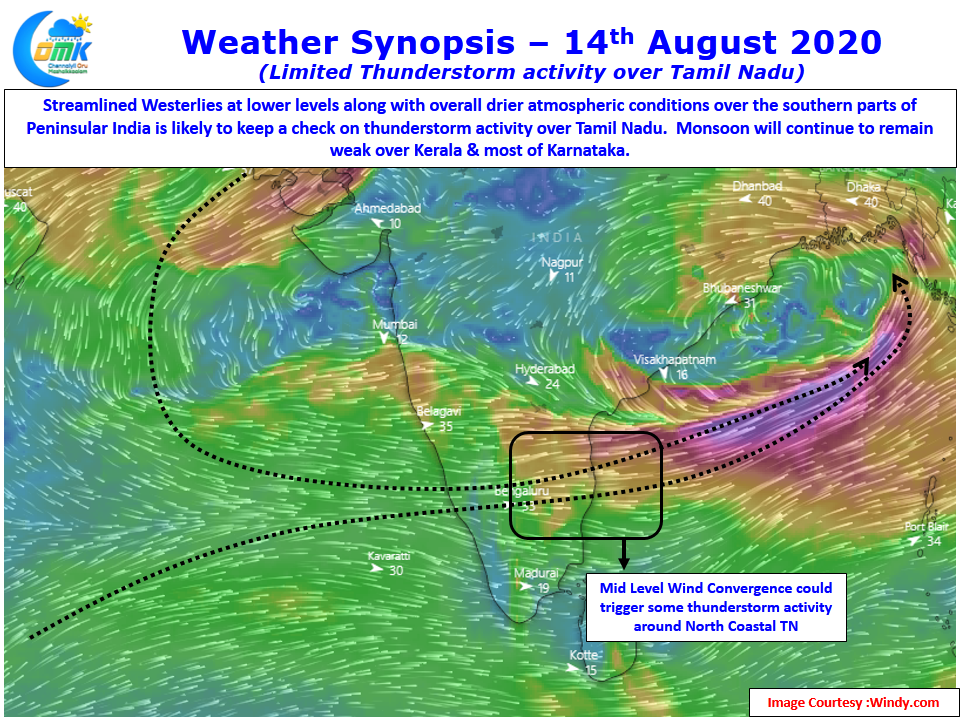 While it does not mean completely dry conditions will prevail over Peninsular India overall atmospheric conditions will remain subdued with both the coasts seeing sub par rainfall. While normally one would tend to associate a quiet west coast to indicate an active east coast in terms of thunderstorms and a few might wonder why thunderstorms are limited as well.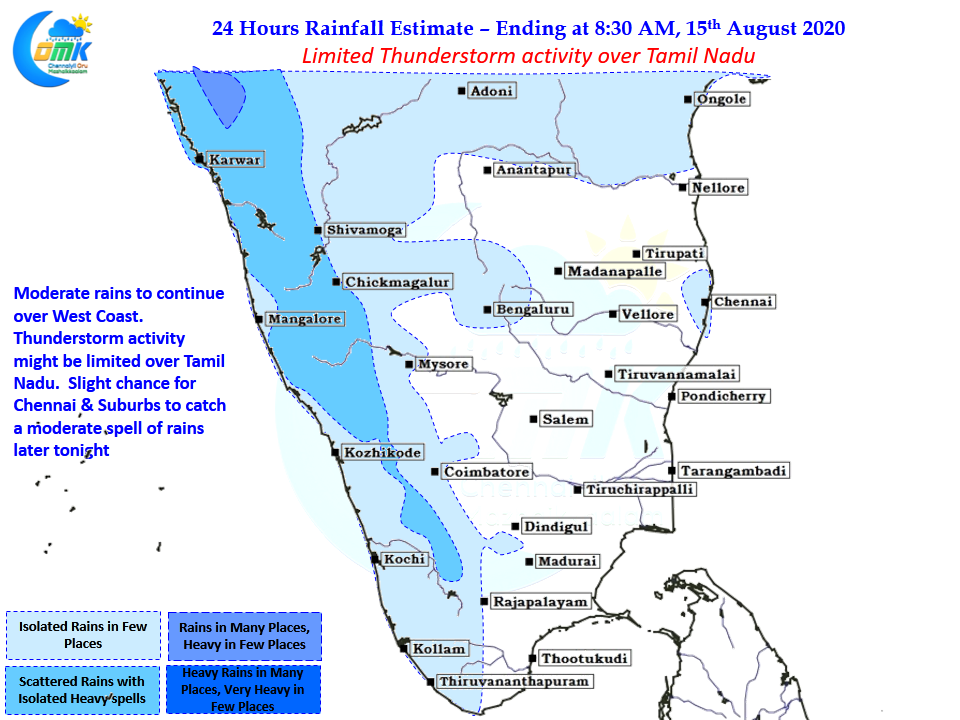 If one were to factor MISO it is fairly obvious why both coasts are expected to remain quiet as technically we are not in a break phase of monsoon but actually an active phase of Monsoon which is favoring Central India & Parts of West and NW India. Today wind charts indicate a possible thunderstorm opportunity, but a weak one, over North Coastal TN due to possible Mid Level Wind Convergence. It could mean another late night sudden sharp spell of rains around Chennai.
In the meanwhile light to moderate rains may happen over the West Coast with heavier spells staying North of Uttara Kannada district. The current phase of active Monsoon over parts of Maharashtra & adjoining parts of Central India is likely to bring heavy inflow into the Krishna & Godavari basin.