Monsoon has been active over parts of Central India over the last couple of days on the back of the embedded Low Pressure area in the Monsoon Trough now lying over Jharkhand & adjoining parts. Yesterday saw many parts of Telengana record moderate to heavy spells of rains on account of the moisture drag created by the Low Pressure which continued to move slowly in a WNW direction.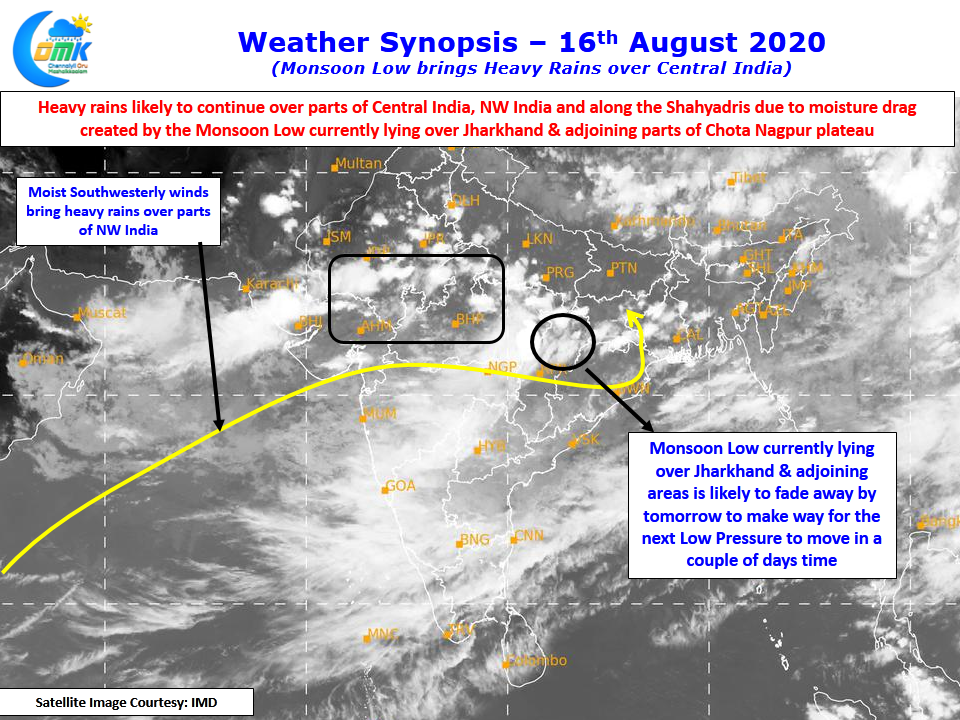 With the low expected to persist until tomorrow before weakening as a precursor to the next low pressure that Bay is likely to throw in another couple of days time. The months of July & August normally throws up these back to back lows which travel along the Monsoon trough dumping rains along the way over many parts of Central India & the Ghats of Maharashtra. It is no surprise Central India & the adjoining parts of Maharashtra are critical parts of the catchment areas of important rivers like Godavari & Krishna.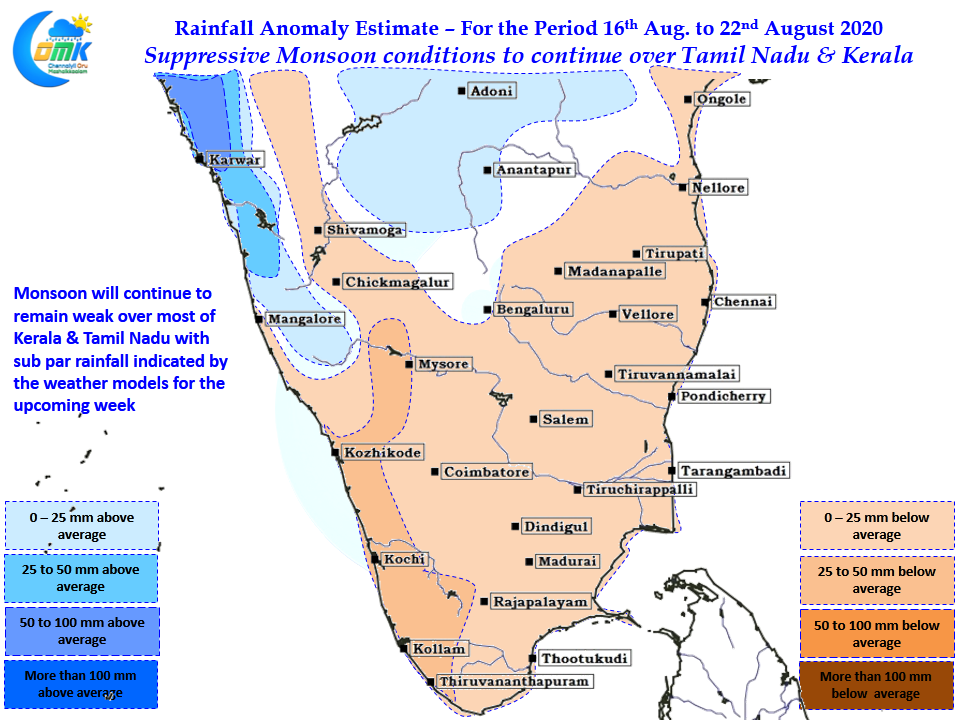 Down south though monsoon is likely to remain in suppressive state with models indicating below par rainfall to continue not only over the core monsoon areas but also the leeward side places like the plains of Tamil Nadu. Anomaly charts indicate most of Tamil Nadu to record lesser than average rains for the coming week with similar conditions seen over most of Kerala too. Parts of Coastal Karnataka adjoining the Konkan areas & interior areas of North Karnataka which might benefit from thunderstorms when the low evolves are shown to see normal to above normal rainfall for the coming week.
Last week of August may offer some hope for thunderstorms to return over Tamil Nadu though