Reading Time:
2
minutes
As the Low Pressure in Bay strengthens Southwest Monsoon onset in East India which came to a grinding halt like a Superfast Express waiting at home signal is expected to get a green soon to chug along. Well supported by the Low Pressure in Bay Southwest Monsoon is expected to check into more parts of East India over the next few days after stalling fore more than a week at the same place. In the meanwhile at the other coast Monsoon came to Mumbai right on cue making a grand entry yesterday as many parts of the city recorded moderate to heavy rains.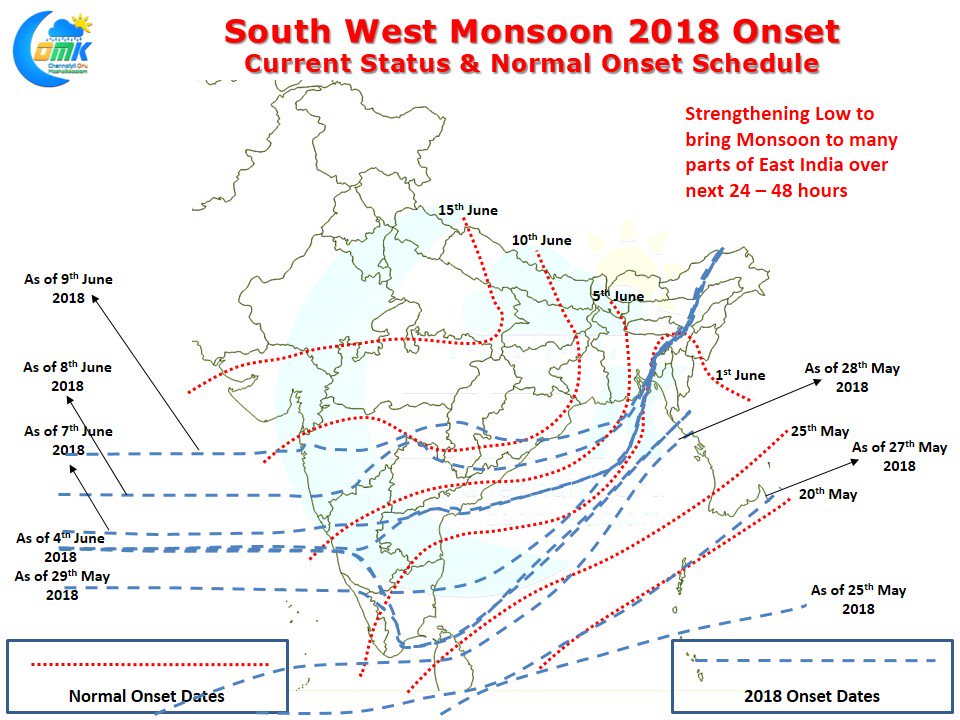 While the normal onset date for Monsoon over Mumbai is 10th June this year saw the monsoon reach a day earlier. Many parts of Konkan Maharashtra has been seeing moderate to heavy rains while a few places have been seeing very heavy rains too. While the monsoon has certainly picked up in the West coast it continues to remain in a stalled state over the Eastern parts of the country. This though is now going to change as the Low Pressure in Bay starts to strengthen and become a possible depression in the next 24 hours or so.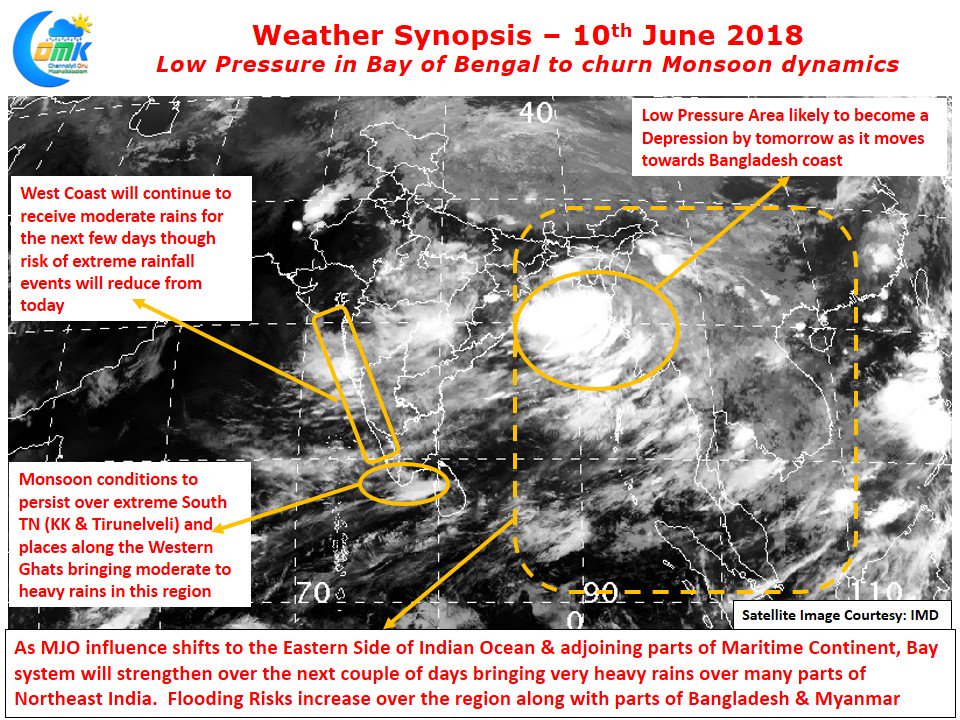 With MJO influencing the eastern part of Indian Ocean and adjoining areas of Maritime Continent things certainly look conducive for the Low Pressure in Bay to intensify.This is likely to bring heavy rains in many places over the Northeastern states of India along with parts of Bangladesh and Myanmar. This could lead to localised flooding in a few areas especially at the foot hills of Khasi Hills. Closer home the traditional Southwest monsoon impact areas of Tamil Nadu like Kanyakumari, parts of Tirunelveli and places along the Western Ghats in the districts of Nilgiris, Coimbatore will continue to get rains under the influence of monsoon. Rest of Tamil Nadu will remain dry with hot days likely in North Coastal TN.