Monsoon break is synonymous with thunderstorms over Tamil Nadu where large parts of the state are rain shadow region. A convective process that has interplay of two important factors, Sun & Wind, creates these thunderstorms during late afternoons / evenings. It has been repeated many a times when the West Coast sleeps the East Coast wakes up.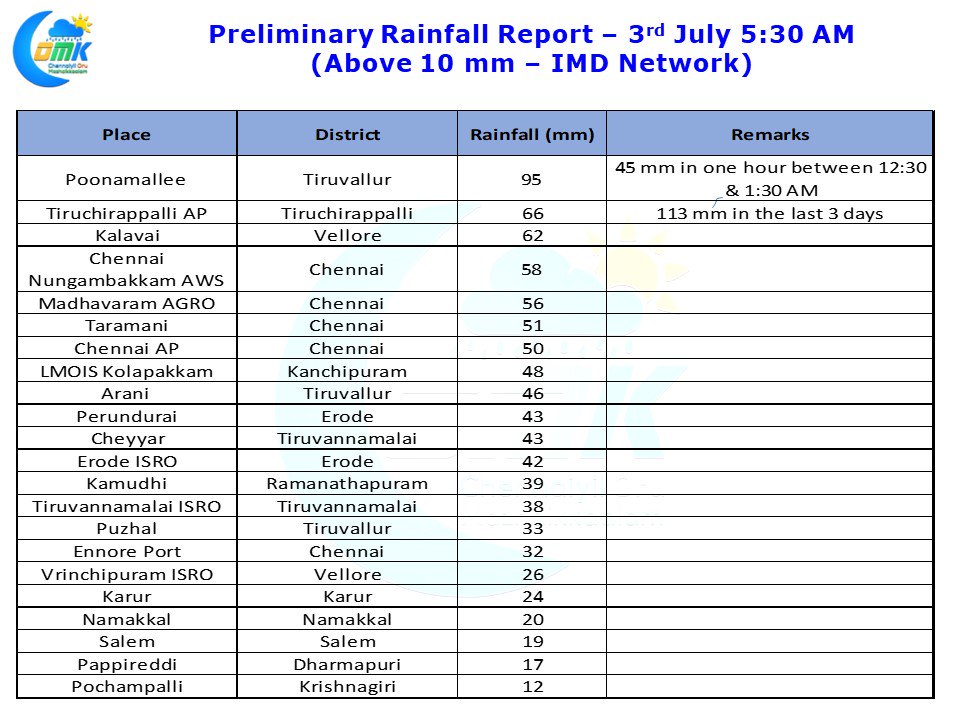 Last year when there were many periods of Monsoon break during July & August resulted in good rains over North TN. After teasing for many days last night saw heavy rains lash Chennai & Surrounding areas in a spell that started just after midnight and continued nearly up to dawn. Western suburbs like Poonamallee enjoyed the best spells of rains as nearly 4 cms of rains fell in an hours time around mid night. Many places around the city have scored half a century as even the Airport observatory recorded 50 mm.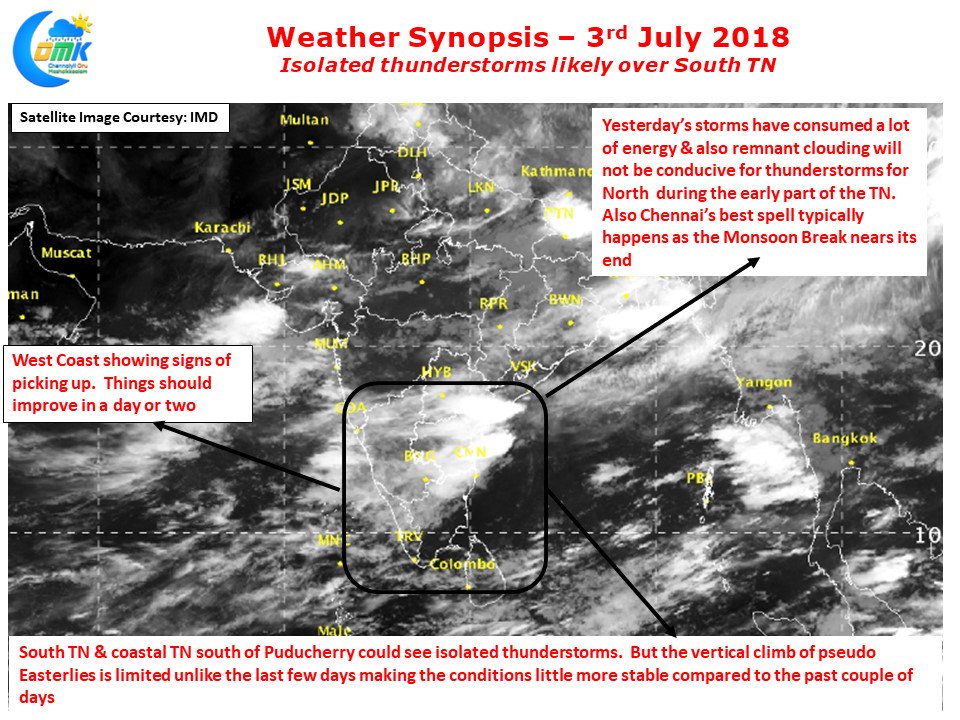 It is often seen Chennai gets its best spell of rains when the monsoon break comes to an end and the West Coast starts to pick up pace. Yesterday's thunderstorms are possibly an indication of that as models expect some uptick in the activity over the West Coast in particular along the Konkan Coast. Also the clouding from the remnant thunderstorms during the early part of the day is likely to make it unconducive for thunderstorms to develop over North TN. South TN and parts of Coastal TN to the south of Puducherry could see some thunderstorm activity in one or two places. Overall though things could slow down gradually from today on the thunderstorm front as Monsoon dynamics once again wakes up from its break.