Most of Tamil Nadu has been seeing moderately hot days for the past couple of days with isolated places in South TN crossing 38°C. The state capital Chennai has been seeing near normal temperatures as well under occasionally partly cloudy skies. Since 30th March the max temperature at Nungambakkam observatory has not touched 35 while the Airport observatory at Meenambakkam has stayed lower than 35°C since 31st March indicating the influence of moderating Easterlies.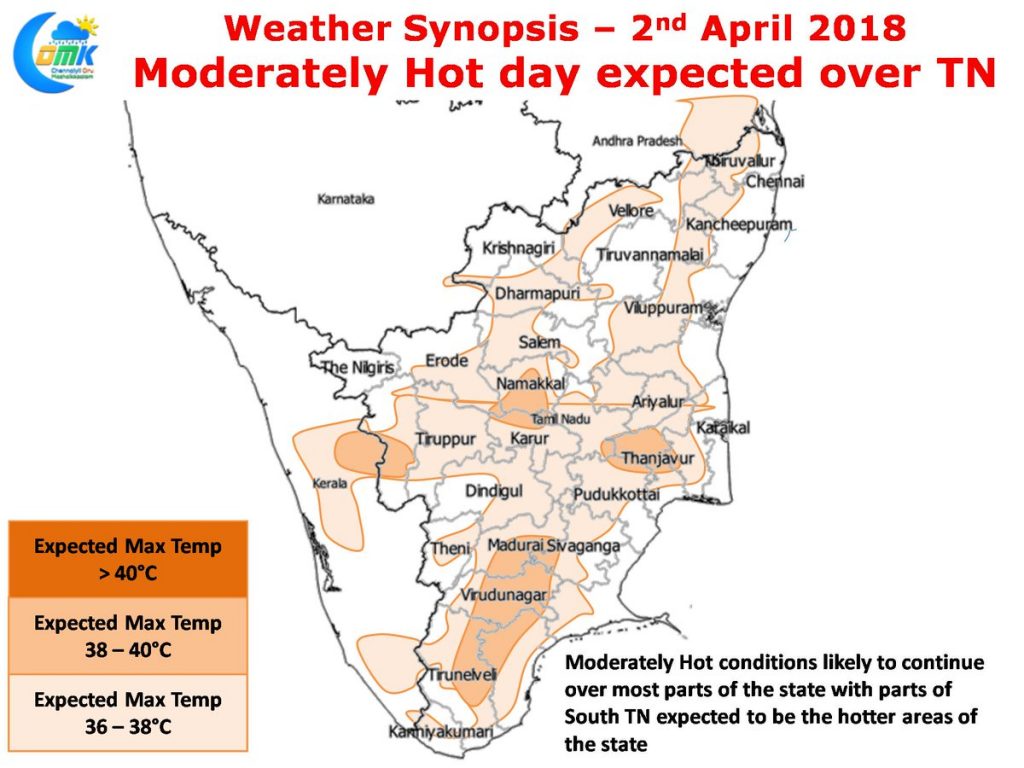 As we mentioned in our post a few days back most of this week models are expecting near normal or slightly below normal day time high temperatures across North Tamil Nadu while parts of South TN is expected to see slightly above average temperatures. Today is going to be no different with models indicating large swathes of Peninsular India staying below normal temperatures for this time of the year.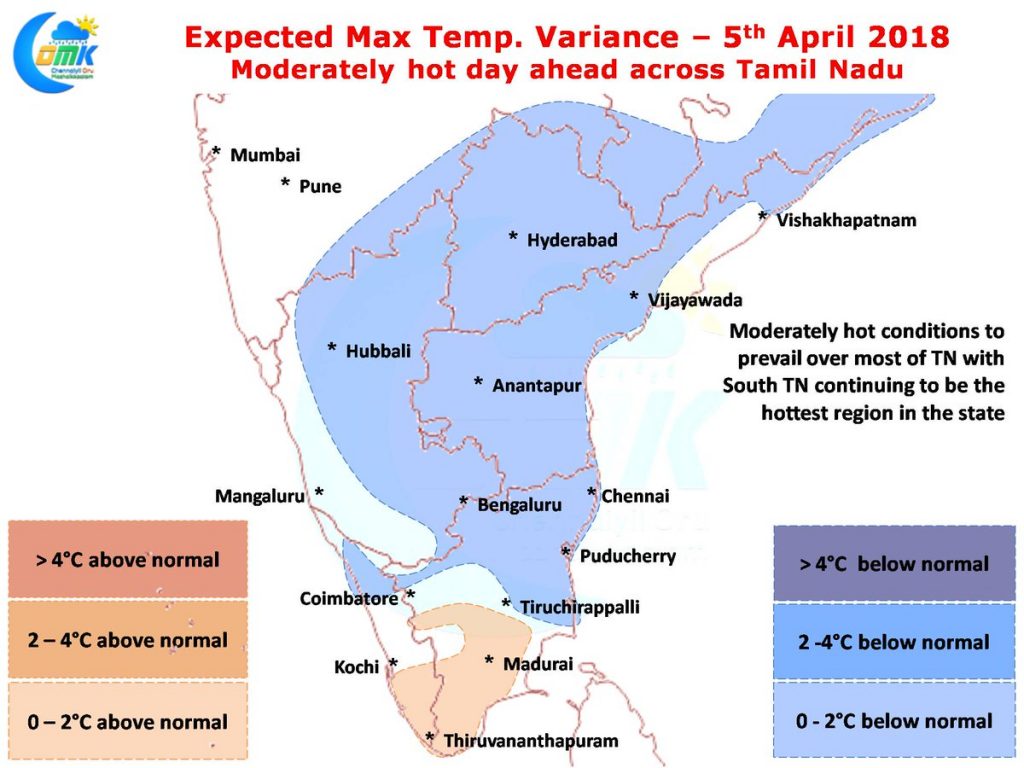 Relatively dry weather is expected to prevail across Tamil Nadu except for isolated thunderstorms in one or two places along the Western Ghats. Parts of Interior Karnataka & adjoining parts of Telangana could see a spell or two of light to moderate thunderstorms today. Overall though rainfall activity will be slightly subdued in Peninsular India.