The last week or so across Tamil Nadu temperatures have been staying up with few places regularly recording near 40°C like Karur Paramathi, Tiruttani, Vellore, Madurai & Tiruchirappalli. Yesterday though places like Karur Paramathi & Tiruchirappalli saw a dip in temperatures as estimated by weather models with Trichy AP seeing nearly 2 degrees compared to Thursday.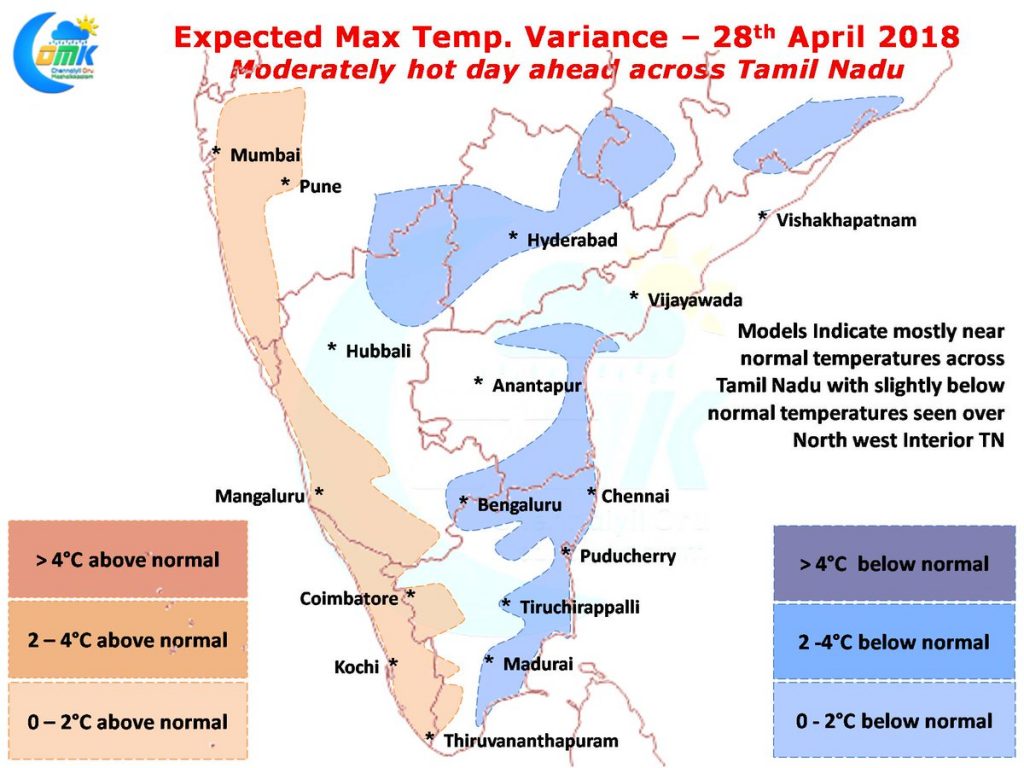 Models indicate today also so be a moderately hot day for Tamil Nadu with many parts of the state seeing near normal or slightly below normal temperatures under the influences of stronger Easterlies. While the stronger Easterlies could mean lesser temperatures the humidity factor will be very high making it uncomfortable afternoons and evenings.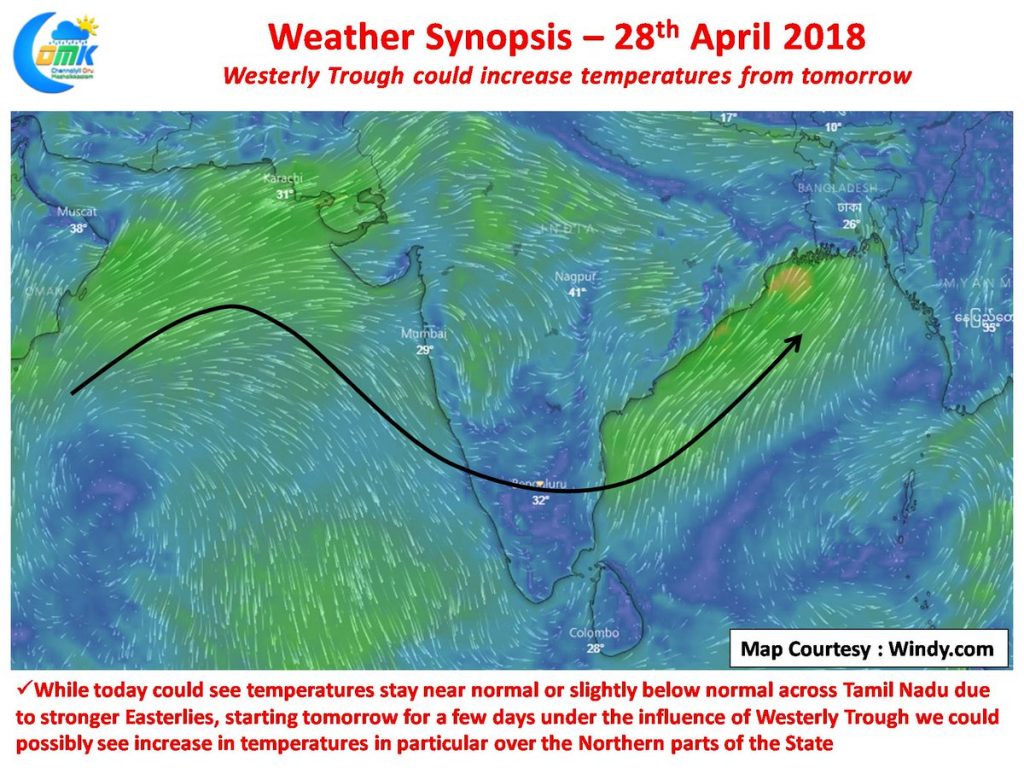 This strengthening Easterlies during the last couple of days is likely to be a temporary phenomenon as tomorrow under the influence of Westerly trough we could see land based Westerly winds dominate once again. This could play a role in possible spiking of temperatures in particular over the Northern parts of the state where models indicate slightly above normal temperatures to prevail over early parts of the coming week.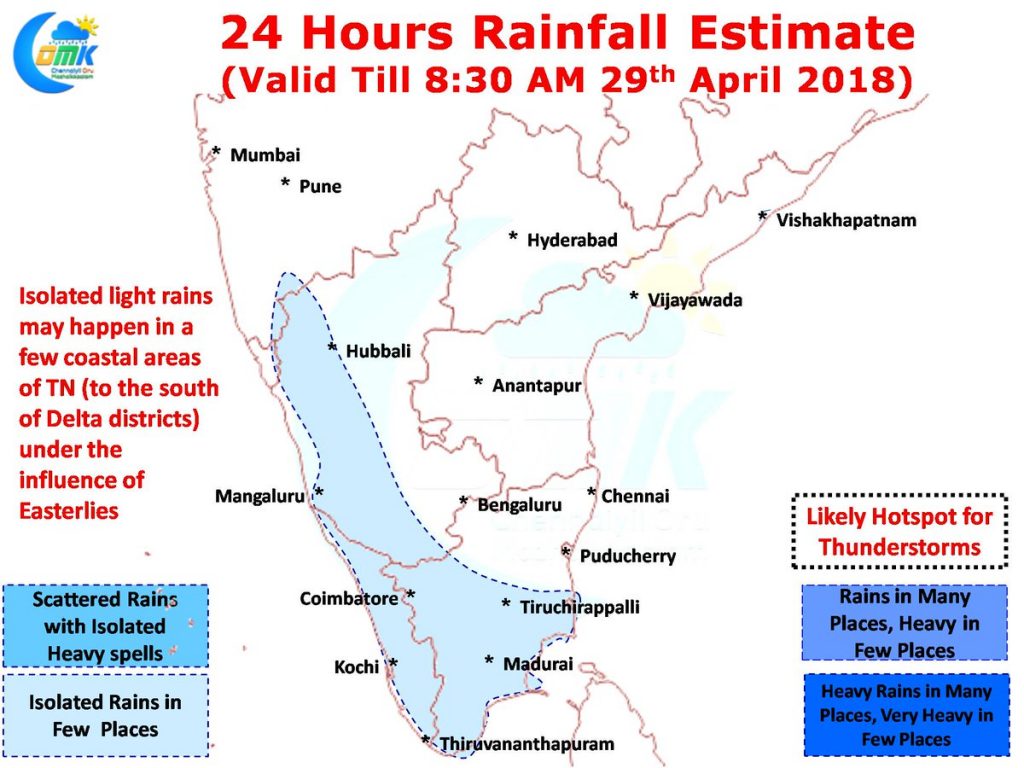 Due to the presence of stronger Easterlies there could be some isolated light rains in the coastal areas of Tamil Nadu, in particular to the South of Karaikal during the early part of the day. This could also result in partly cloudy skies over many parts of South TN playing a role in moderating the day time temperatures as well.