Over the last few days thunderstorms have slowly started making a return back over Tamil Nadu with many places in the coastal stretch benefiting from the return of sea breeze as well. In particular the coastal stretch between Delta & Ramanthapuram owe a lot to sea breeze for the good rains they have seen this week. While Chennai has been seeing scattered showers its mostly been closer to the coast with sea breeze once again the trigger.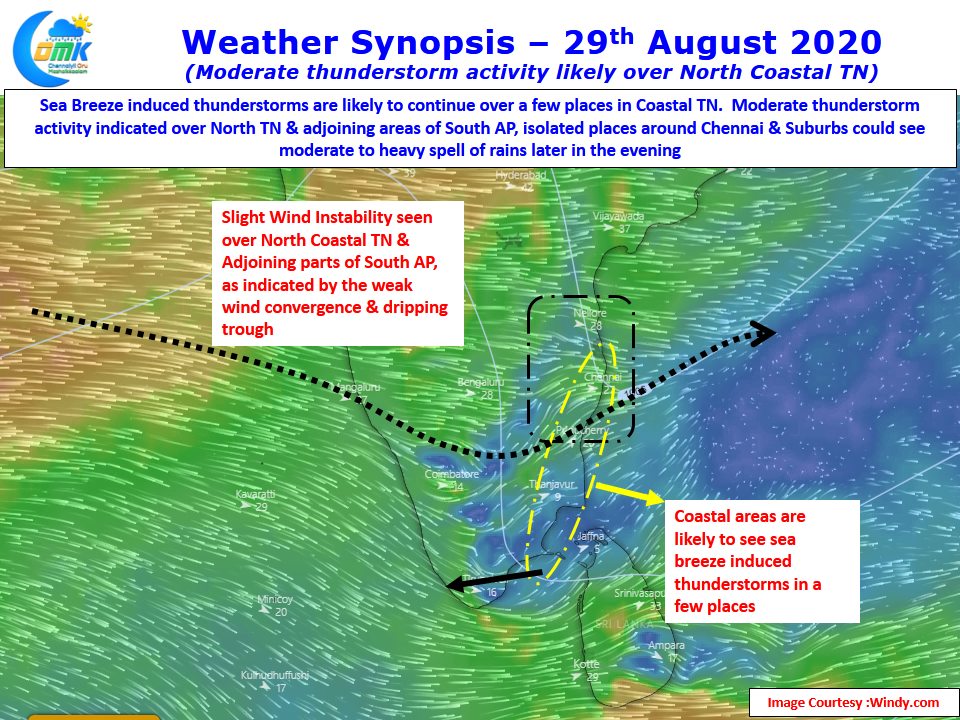 On Wednesday & Thursday though there was clear wind instability which created conducive conditions for thunderstorms to develop and thrive over parts of Cuddalore, Ariyalur, Villuppuram & Trichy districts. From yesterday this mid level wind instability is less pronounced thereby reducing the overall thunderstorm activity in the state marginally.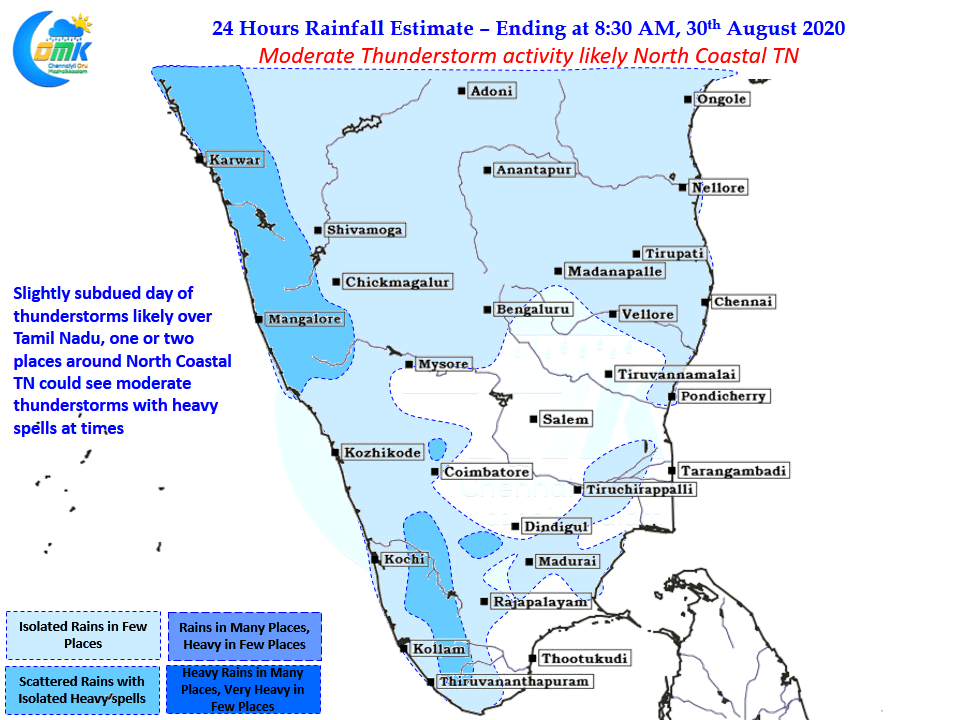 Today though the wind instability is seen over North Tamil Nadu & adjoining parts of South AP potentially giving an opportunity for Chennai & Suburbs to sneak a spell or two of heavy rains in a few places later in the evening as sea breeze once again triggers some activity. With wind instability few of these storms will get enhanced and give a heavy spell of rains though as has been the case over the past few days storms are unlikely to move so lucky places will benefit enormously.