The last few days have seen dull weather prevail over most of Tamil Nadu with dry conditions prevailing. It is often seen the wind induced instabilities provide the best conditions for thunderstorms to develop over the interior areas of Tamil Nadu. This instability is seen mostly when Monsoon Lows are evolving over the Bay creating wind convergence over parts of Peninsular India triggering thunderstorms in the process. Once the Low forms off the Coast the winds are more streamlined reducing the thunderstorm possibilities.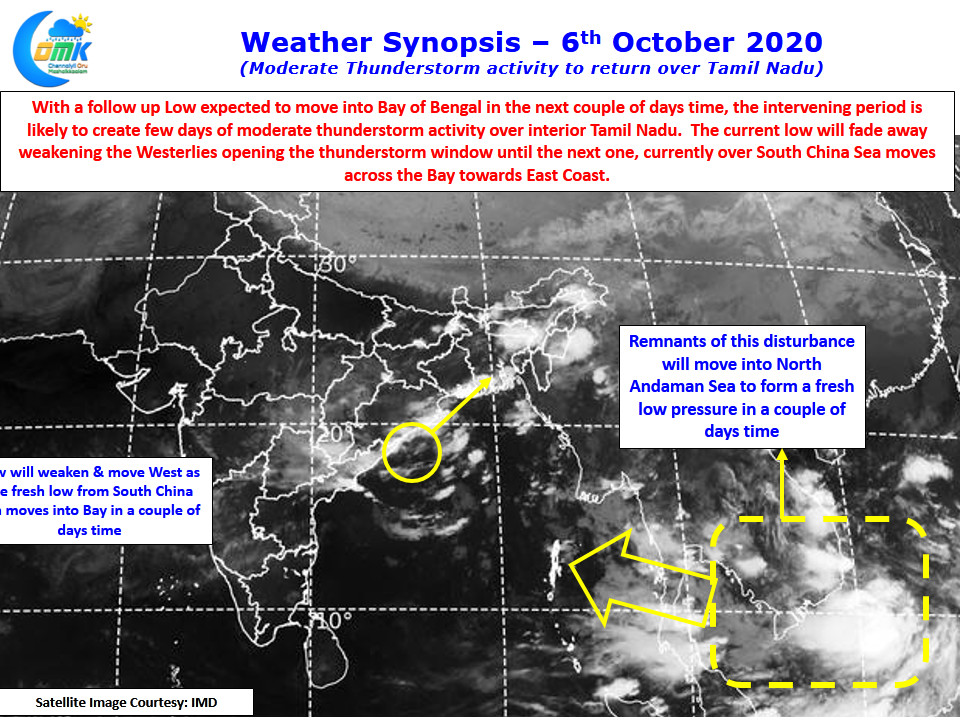 The last few days saw the Low parking itself off the coast of Odisha / AP in an almost stationary position. With not so conducive conditions prevailing the low did not strengthen thereby making it behave like a squater & hold onto its position . Now finally there is likely to be a push from the East for the current low to vacate from its place. A disturbance currently seen over South China Sea & adjoining areas is likely to move into North Andaman Sea to become a LPA & possibly strengthen into a depression. This development is likely to ensure the current low off AP / Odisha weakens and shifts west fading away in influence.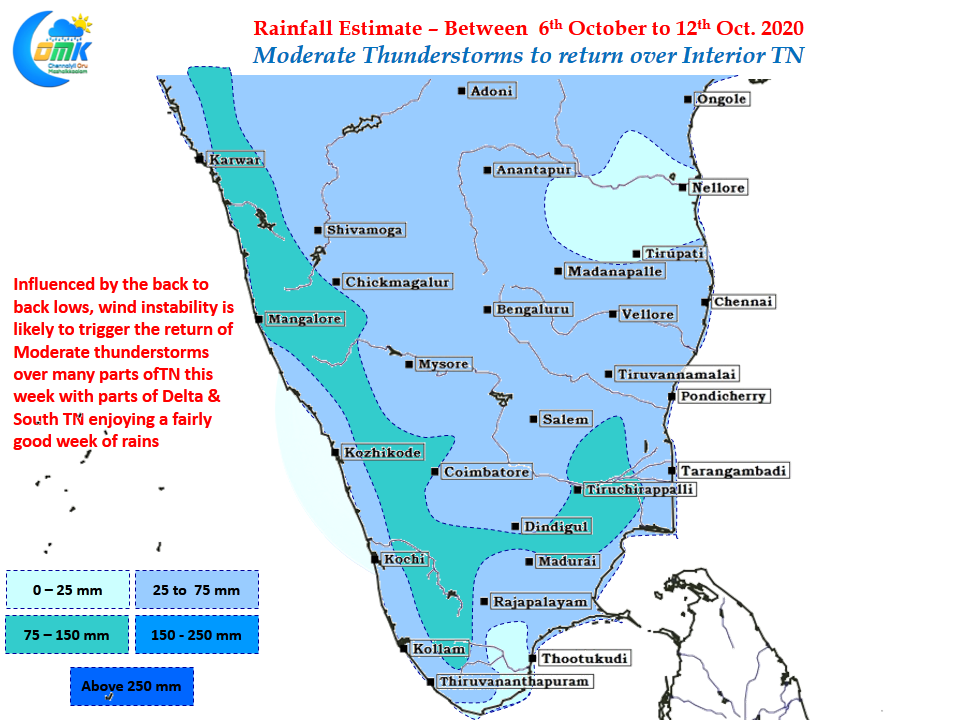 The intervening period between these two lows will give a window of thunderstorms for interior areas of Tamil Nadu to receive a spell of rains. While the coastal areas, particularly over North TN, may miss out most of the rains due to weak winds from West interior areas of the state will receive decent rains. Crucially for those from interior areas worried about the NEM prospects a train of pulses from the East to Bay is likely to happen over the next couple of weeks which will ensure thunderstorm window keeps happening for many parts of Tamil Nadu once every few days.
The voice on the background from Chennai bloggers is heard loud & Clear about coastal areas missing out if NEM is delayed. Worry not யானைக்கு ஒரு காலம் வந்தால் பூனைக்கும் ஒரு காலம் வரும்