Yesterday saw a relatively quiet day over Tamil Nadu with Northeast Monsoon taking a mini break as all the action was happening over the Arabian Sea. 2019 has been turning out to be a very interesting year for weather watchers with unique events happening at non stop pace. Southwest Monsoon set new records, two simultaneous cyclones, and now a rare Fujiwhara event over Arabain Sea.
Yesterday we mentioned about slim possibility of Fujiwhara effect between Cyclone Kyarr & Cyclone Maha due to the distance involved and possibly Arabian Sea being a closed basin. But Nature had other ideas creating a Fujiwhara between these two cyclones. Satellite image clearly showcases the two cyclones singing from the same hymn sheet briefly last evening and through the process Cyclone Maha transferred some energy to the remants of Cyclone Kyarr giving some life back to this system.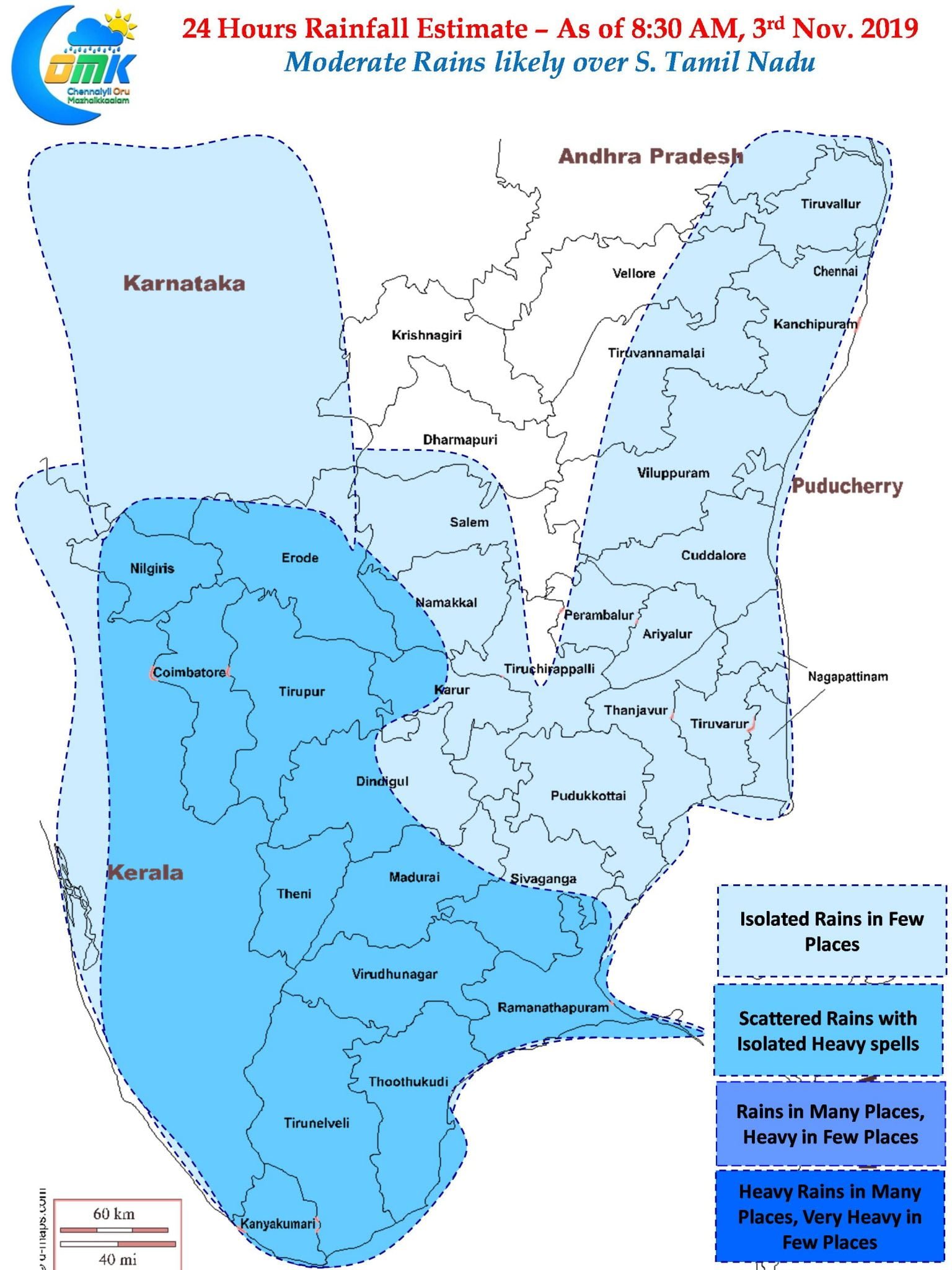 While Northeast Monsoon may still be in subdued mode the return of Easterlies over parts of Tamil Nadu and a weak convergence created over the Western Ghats area is likely to trigger moderate rainfall activity over parts of South Tamil Nadu along with a few areas of West Interior TN along the ghats is likely to see moderate rainfall activty. Sudden sharp showers in isolated area cannot be ruled out for Coastal Areas like Chennai to Delta region.