For nearly a month now Southwest Monsoon has been possibly going through a deep slumber with Break in Monsoon conditions prevailing.  July & August are essentially peak monsoon months which play a crucial role in most of the Dams of the country getting bulk of their share during this period.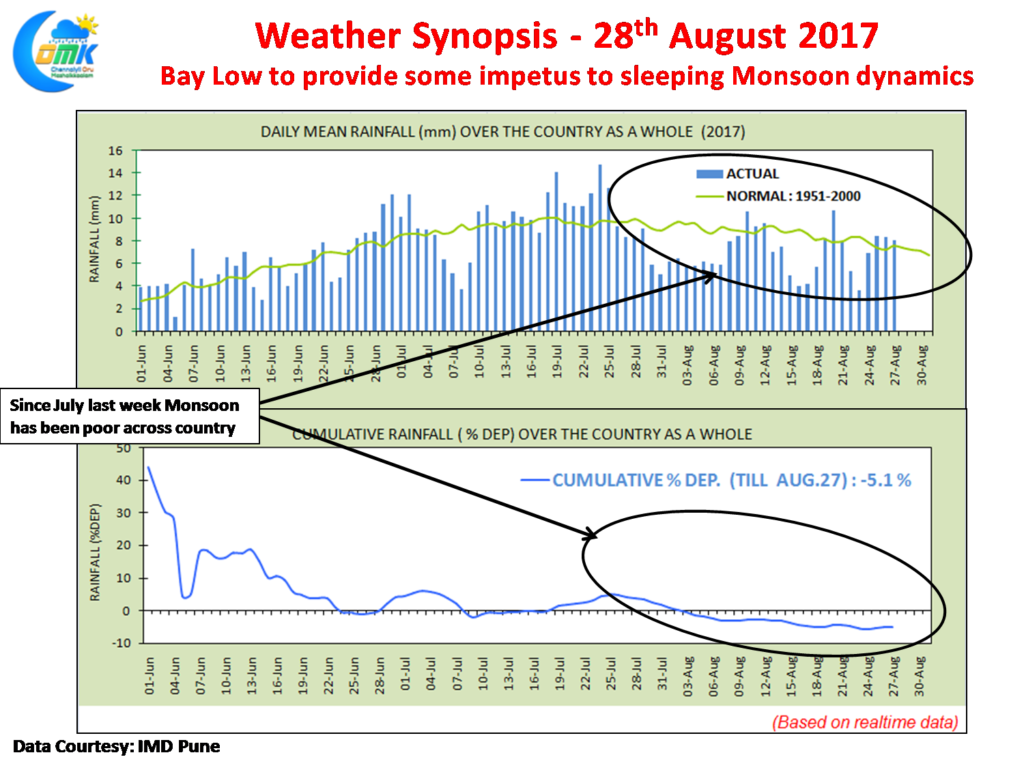 Since 25th July only in less than 1/3rd of the days the Daily Mean Rainfall has come close to the long term average mean rainfall as maintained by IMD indicating how bad August has been. The earlier low to an extent dragged the Monsoon Trough that got parked close to Himalayas for many days.  Now with a new Monsoon Low forming off the coast of Odisha things are expected to pick up on the Monsoon front once more with heavy rains expected over parts of Central India, West India as the Monsoon Low moves across from East to West in the coming few days.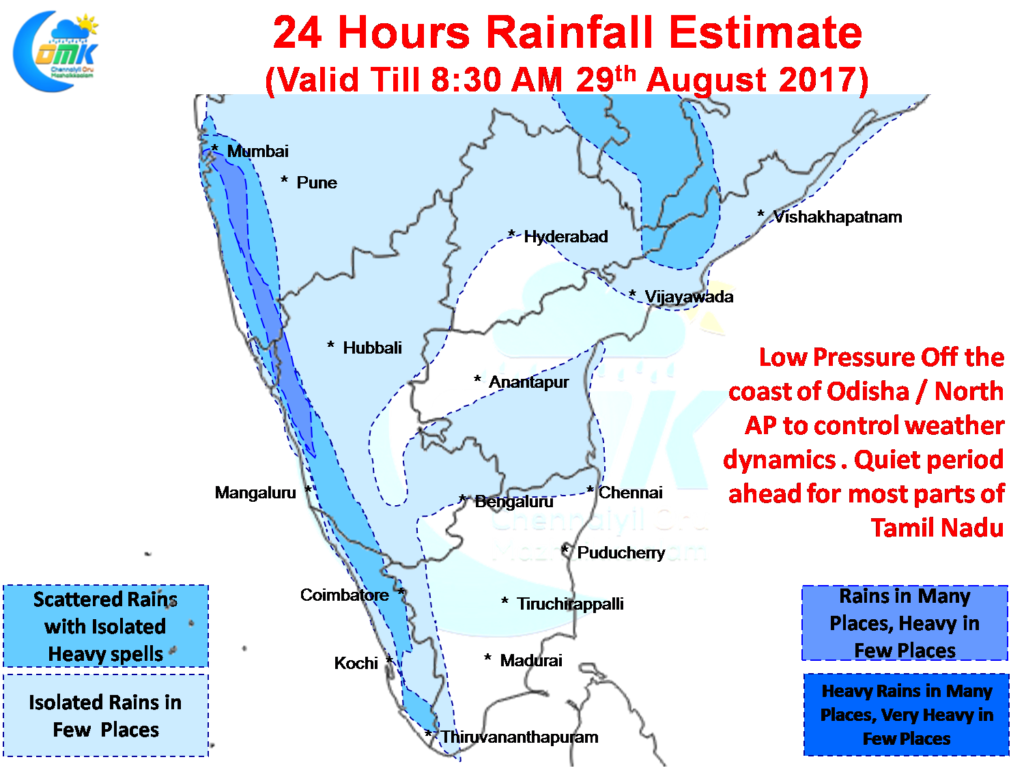 West Coast will see an active day in terms of rains with a few places in Konkan region expected to get heavy rainfall over the course of next 3 / 4 days.  Mumbai could see spells of heavy rains at times today as the moisture gets dragged across by the Low Pressure.  As is the case mostly when the West Coast wakes up the East Coast stays quiet so expect a subdued Thunderstorm activity over Tamil Nadu with possibly some isolated activity over North TN and may be around Delta districts.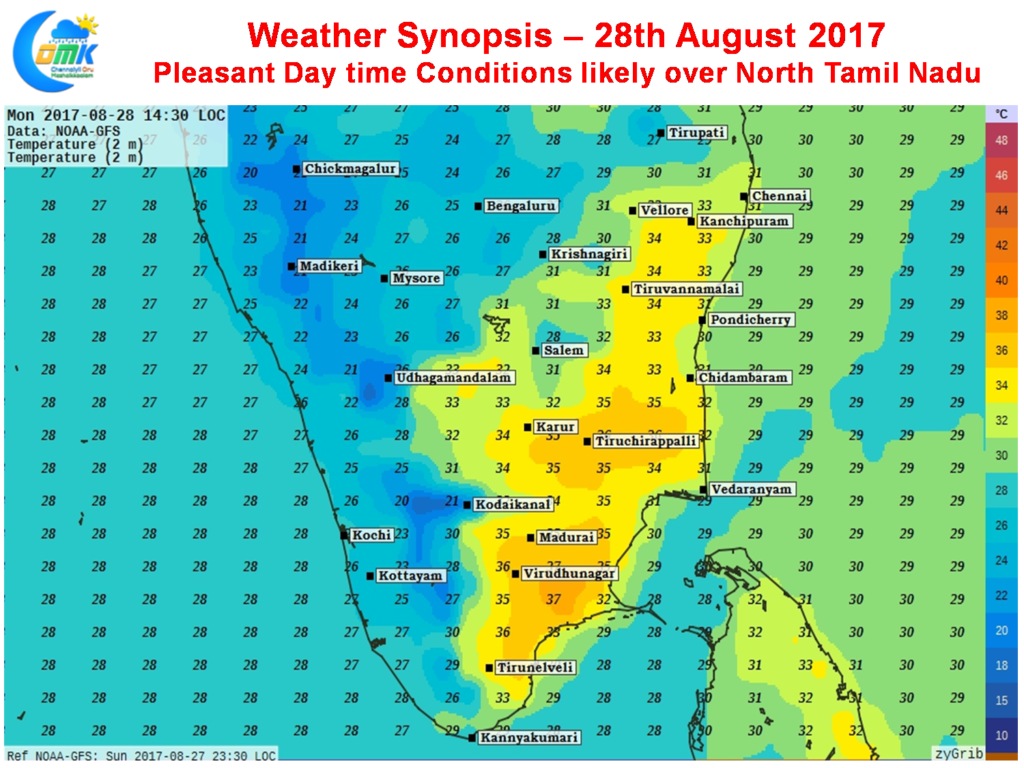 Thanks to the monsoon dynamics picking up upper level moisture levels in the atmosphere is likely to stay high right through the day effectively creating a shield against hot weather conditions.  North Tamil Nadu and adjoining parts of South Andhra will possibly enjoy much more pleasant day compared to South TN.  Overall though fairly strong Westerlies are expected to rule the roost today thereby giving less chance for sea breeze to move in.
Powered by WPeMatico