Since the start of this week for the 5th day in a row parts of Chennai saw rains in the evening. While the core areas of the city missed out on the spells of rains thunderstorms struck southern parts of the city and southern suburbs. Chennai AP recorded the best spell of rains among all IMD observatories / weather stations picking up 21 mm from the evening thunderstorms.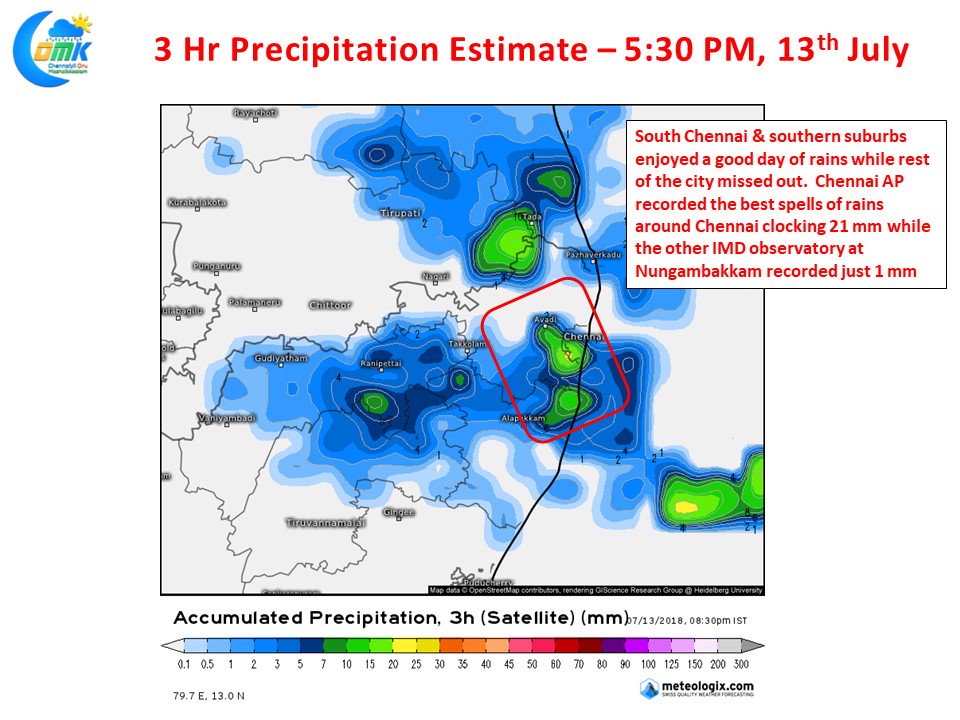 Ironically the other IMD observatory at Nungambakkam recorded only 1 mm. IMD confirmed the formation of Low Pressure Area in Northwest Bay adjoining coastal Odisha. This is the second LPA this month with another one expected to form in a week from now. Monsoon dynamics during July & August months are typically driven by these back to back monsoon systems as they form in Central / North Bay and move along the monsoon trough in the process dumping huge rains over Central India & adjoining parts of Gangetic Plains.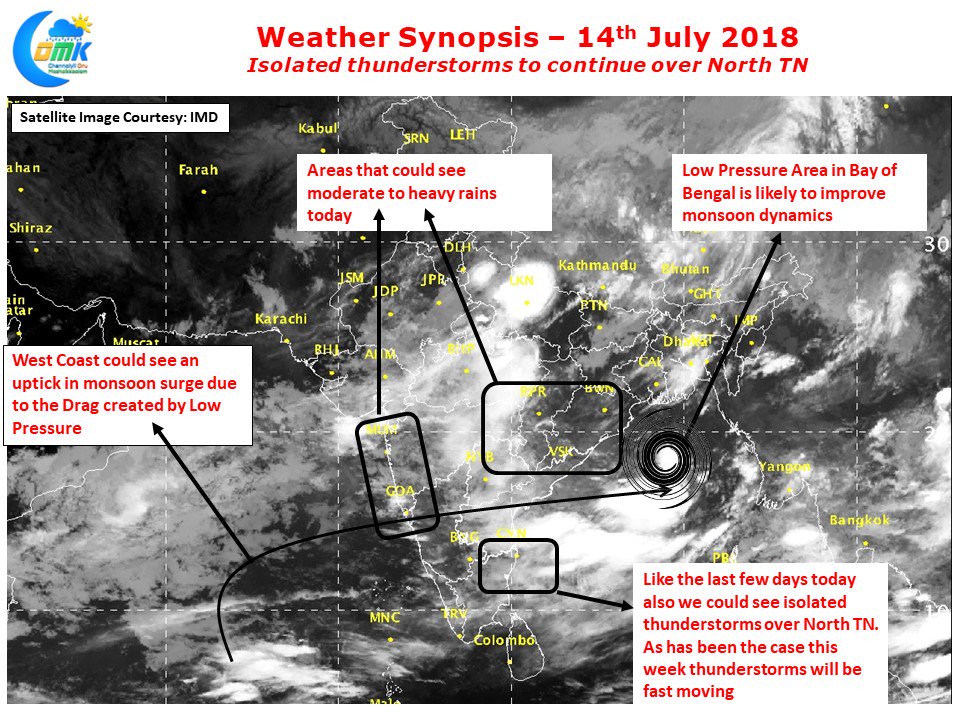 Due to the moisture drag created by the Low Pressure heavy rainfall is normally seen along the Western Ghats in West Coast. Things look good for another day of thunderstorms over North Tamil Nadu today too. As has been the case for the past few days the thunderstorms will possibly move very fast providing sharp spells of rains as it passes over. Yesterday saw very weak sea breeze activity late in the evening. As the LPA picks up further slow down in sea breeze activity can be expected. Today & possibly tomorrow could be the last set of days for some thunderstorm activity over North TN before large scale Monsoon dynamics takes over.