Yesterday saw some light rains occur over Coastal TN, particularly along North Coastal TN. Light showers occured over parts of Chennai & suburbs too under the influence of wind convergence between Easterlies with moisture and slightly drier winds from Northeast.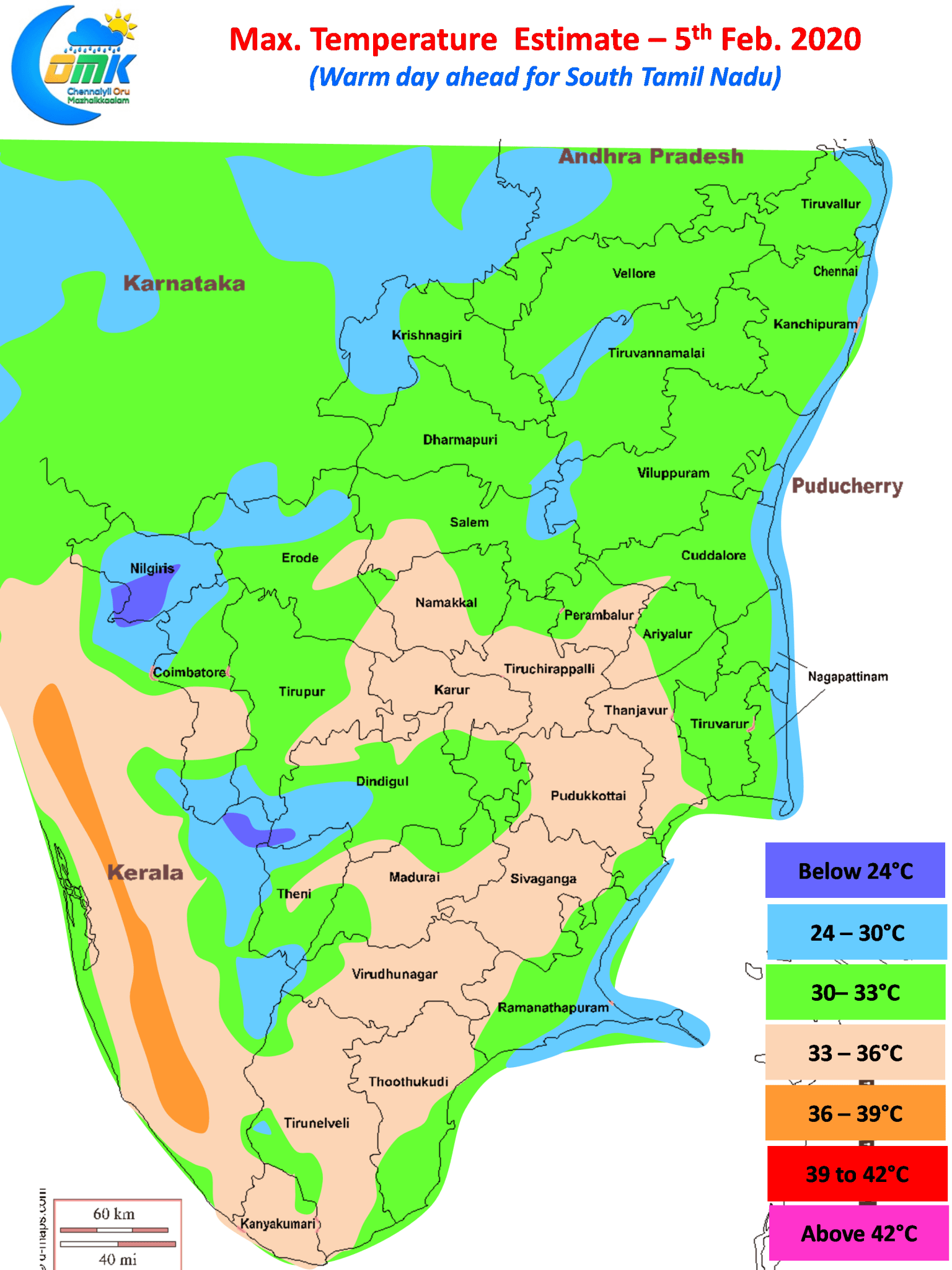 This also meant slightly cloudy conditions during the early hours of the day with increased humidity. This also meant the temperatures stayed a tad lower than the previous days over interior places as well. Today we could see slightly warmer day over parts of South TN and west interior TN while coastal places like Chennai will see temperatures around 31ºC.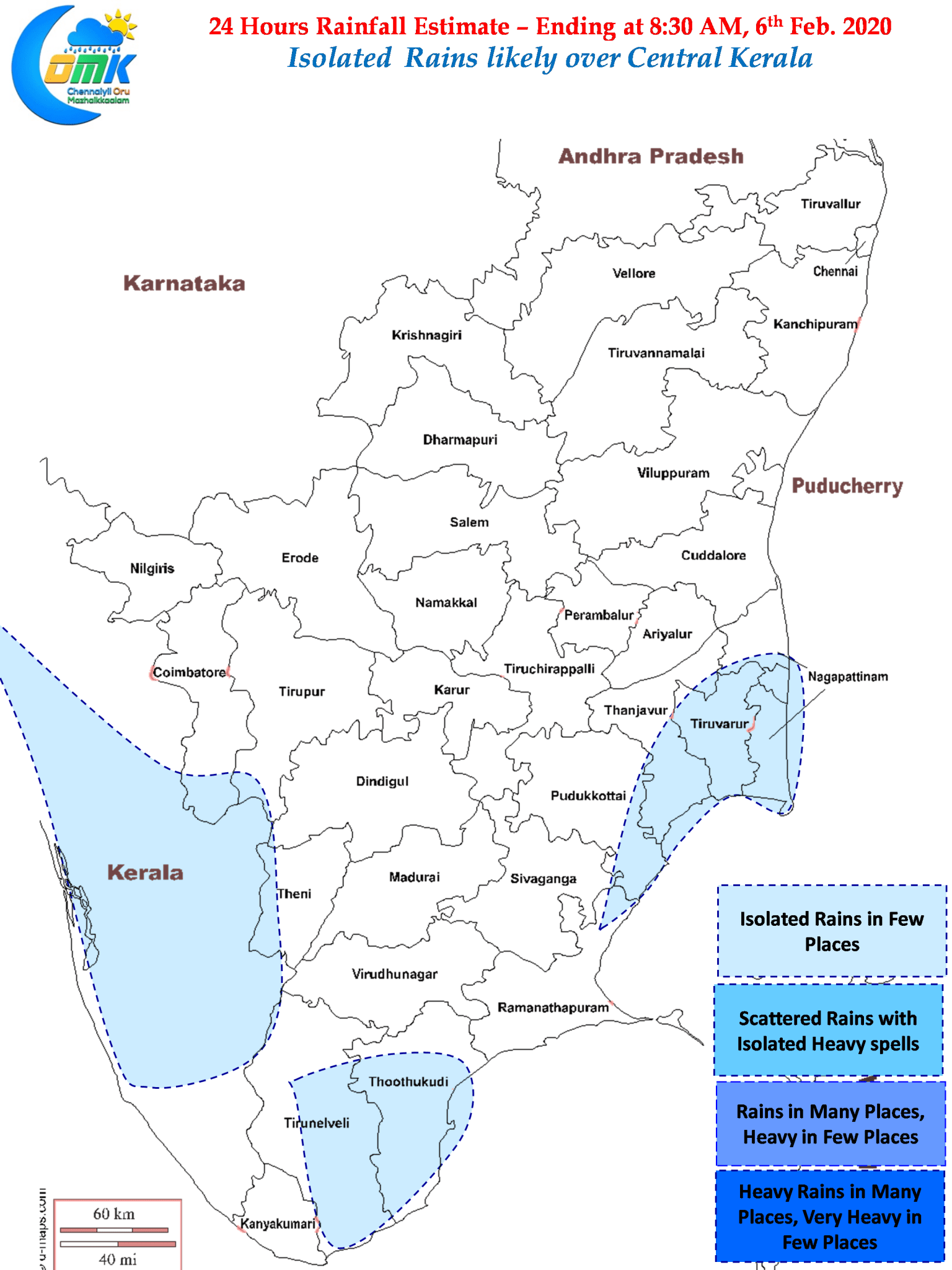 The warm day over South TN will create some convective buoyancy over parts of South TN & Kerala interacting with the moisture incursion brought in by Easterlies. this could bring some isolated rains over South TN and parts of Delta along the coast in a few places.