After a few days gap Isolated Rains in Tamil Nadu is set to come back as the Indian Sub Continent gets ready to welcome "Chennaiyil Oru Mazhaikaalam" in a few days time.  Devakottai from Sivaganga district recorded 53 mm yesterday while parts of Perambalur, Cuddalore district also recorded some rains in Tamil Nadu.  Kanyakumari district has been getting good rains since late night yesterday with many places recording moderate spells through the night.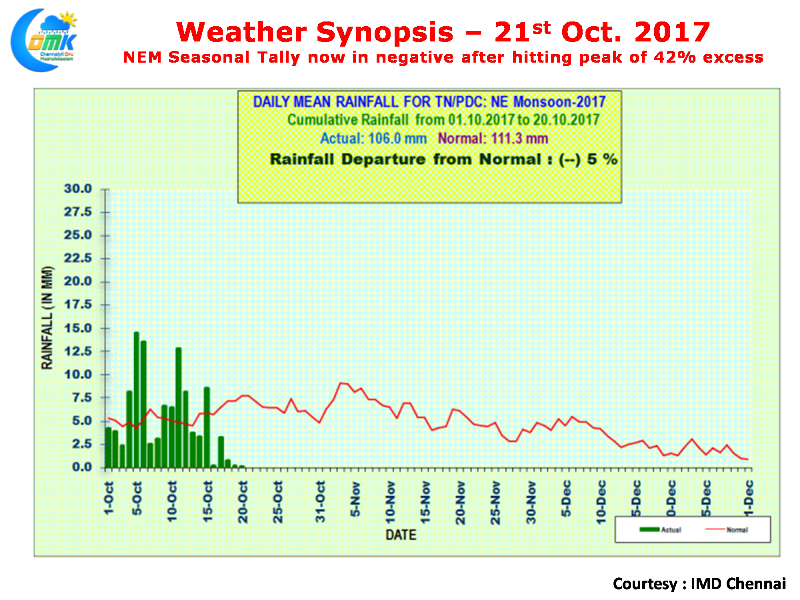 As the entire state awaits the onset of Northeast Monsoon the subdued spell of rains in Tamil Nadu for the last few days have taken a toll on the seasonal tally with now the TN & PDC seasonal tally standing at -5% overall after reaching the dizzy heights of 42% excess a week or so back.  Nevertheless for most weather bloggers this patch of dry weather was expected and things are indeed looking up on the arrival of Northeast Monsoon.
Numerical Models are fairly consistent on the return of Easterlies early next week over the Bay of Bengal bringing along with it the onset window for Northeast Monsoon.  Welcome to Chennaiyil Oru Mazhaikaalam the time when rest of the country enjoys winter we enjoy our very own monsoon.  It might be short but certainly it is sweet.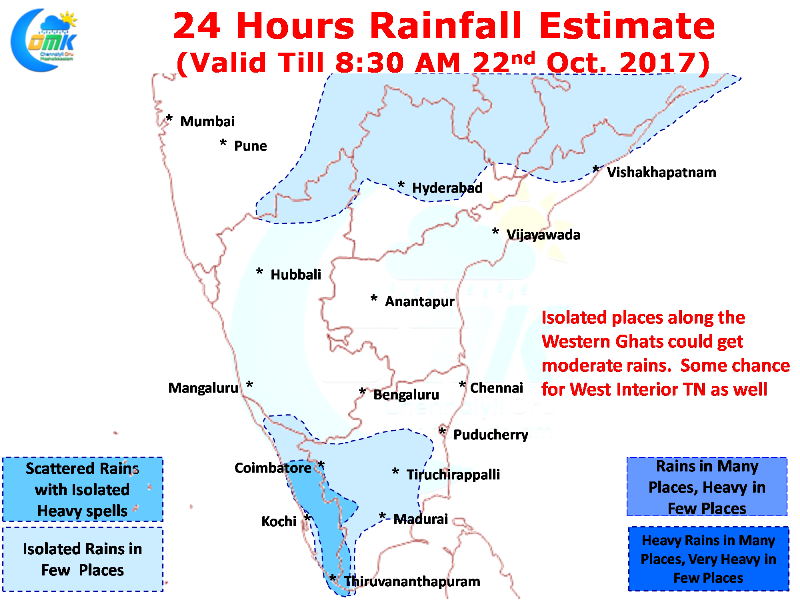 Numerical Models indicate the next couple of days will see the return of thunderstorms for a few places over Peninsular India.  In particular over Kerala and the places along the Western Ghats in Tamil Nadu and parts of South Tamil Nadu.  One or two places in West Interior Tamil Nadu could be privy to spells of rains later in the day as well.