Traditionally during the months of January & February the rain spells over TN tend to favour southern parts of the state. Even after Northeast Monsoon season comes to an end due to the occurance of weak disturbances along the Equatorial waters Sri Lanka gets moderate to occasionally heavy spells. Some of these occasions also see rains spill over into South TN and even delta districts. The upcoming couple of days will see one such spell of light rains over parts of Delta districts and South Tamil Nadu.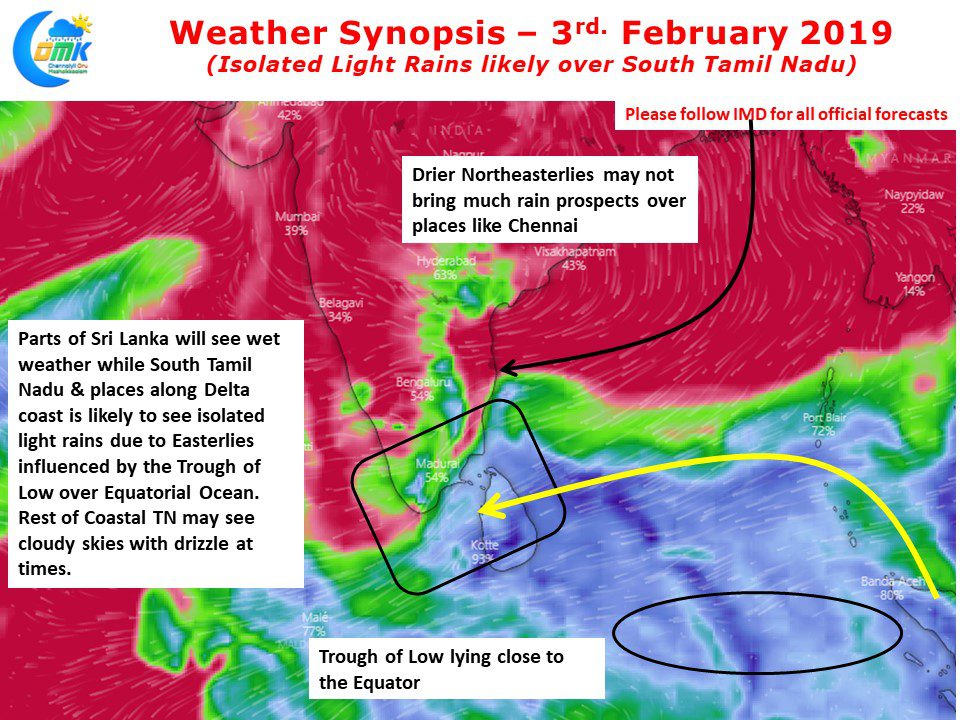 Wind charts clearly indicate why the chance for North TN is lesser during these times compared to places in Delta and South TN. Under the influence of the Trough of Low lying over Equatorial Bay the winds to the South of delta are Easterlies while North Coastal Tamil Nadu is under the influence of the more drier Northeasterly winds. The Easterlies while traveling across the Bay pick up moisture and bring rains with Sri Lanka enjoying the benefit of being closer to Equator thereby heavier rain spells.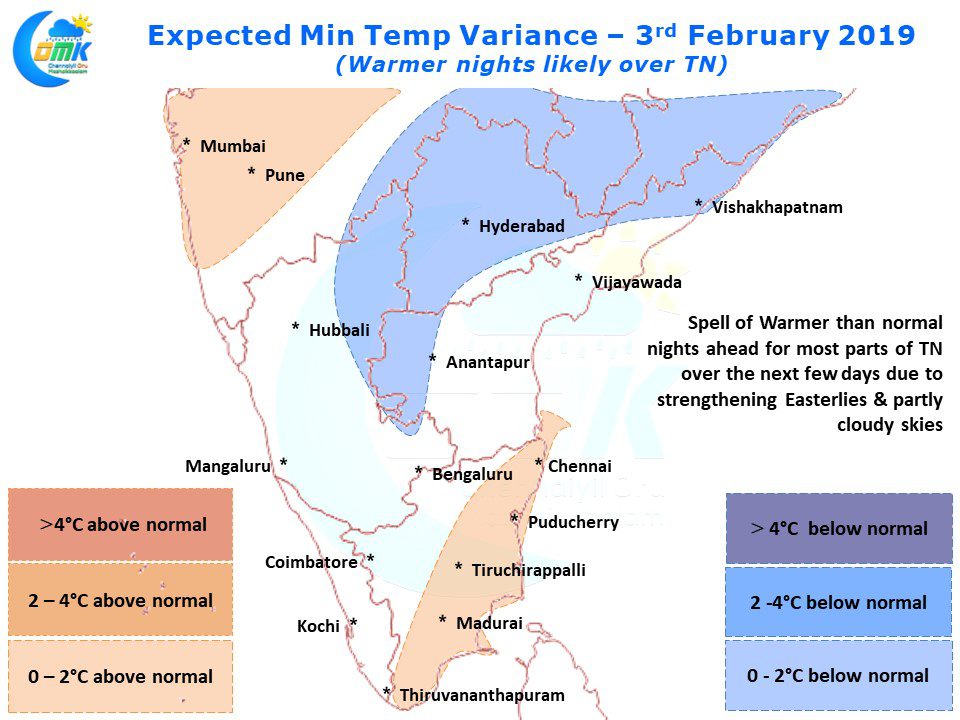 North TN areas may see cloudy weather and one or two places could see light drizzle occasionally during early morning but beyond that nothing major is likely to evolve from this Trough of Low. Due to the partly cloudy skies and strengthening Easterlies the nights are likely to be a little warmer compared to the past couple of days.