Northeast Monsoon so far this year has been relatively better off for the interior areas of Tamil Nadu. The last couple of days have seen places like Madurai, Salem record good rains. In a surprising development triggered by low level convergence parts of Chennai & suburbs recorded sharp spell of rains late afternoon. While Nungambakkam hardly recorded anything the IMD observatory at AP recorded 27 mm.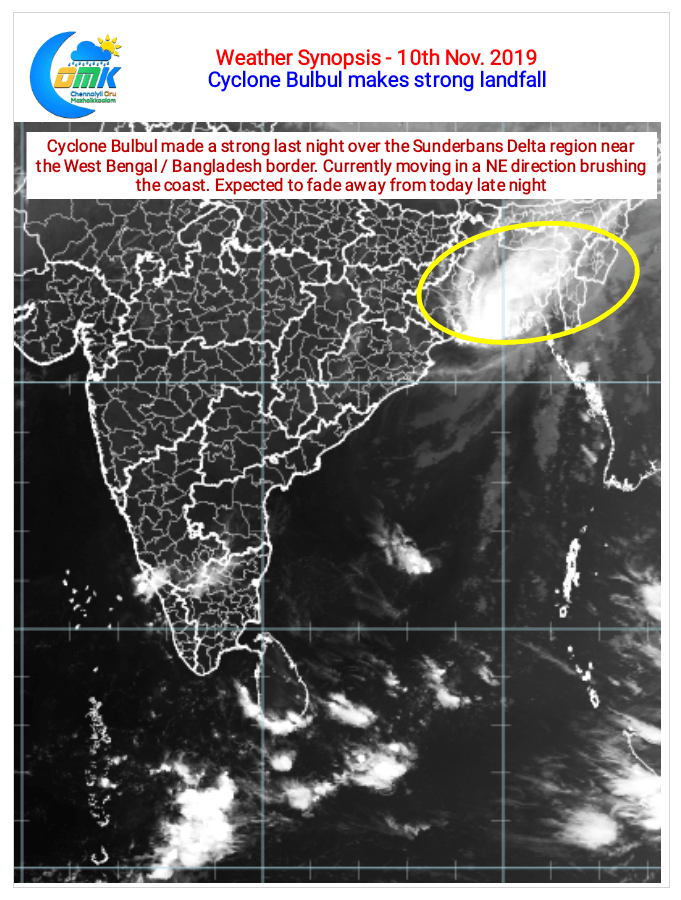 In keeping with the recent trends over North Indian Ocean Cyclone Bulbul made a strong landfall over the Sunderbans Delta region at the West Bengal / Bangladesh border last night. Currently moving in a NE direction brushing the coast is expected to gradually lose intensity and fade away in influence from later tonight.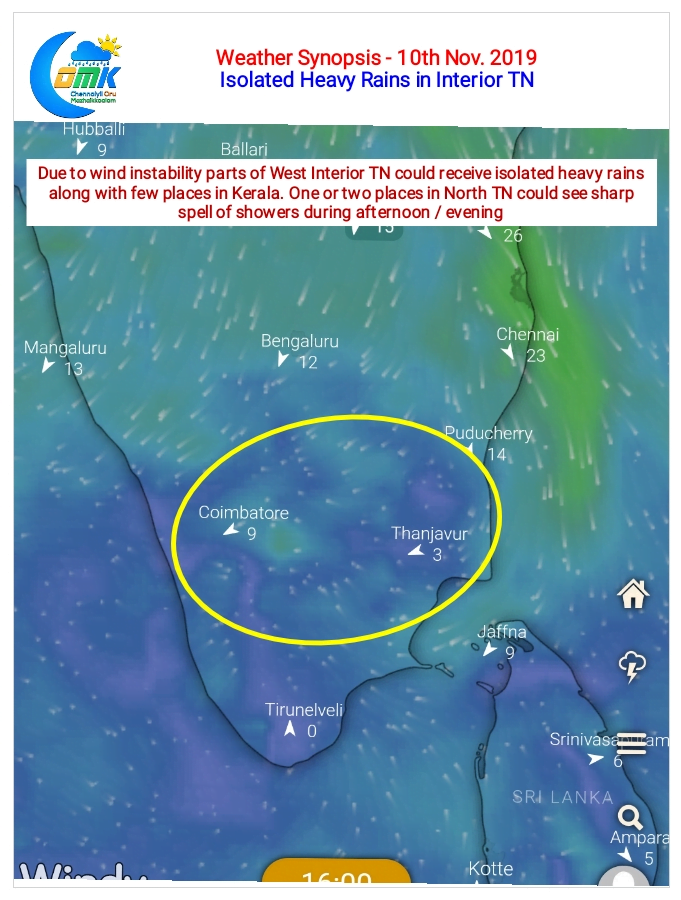 Down South at Tamil Nadu it's going to be another day of rains for the interior areas of the state. In particular West Interior TN could see isolated places get very heavy spell of rains later in the evening / night due to wind instability at 1.8 kms ASL altitude. Coimbatore, Erode, Namakkal, Tiruppur, Nilgiris, Dindigul, Salem districts stand a good chance to get rains today.
As far as Chennai goes we could see some sharp showers in a few places of North TN later in the afternoon due to lower level wind convergence.