A couple of days back NASA had released their annual temperature anomaly review for the year 2022. It was no surprise when the headline read 2022 Tied for Fifth Warmest Year on Record
Earth's average surface temperature in 2022 tied with 2015 as the fifth warmest on record, according to an analysis by NASA. Continuing the planet's long-term warming trend, global temperatures in 2022 were 0.89 degrees Celsius (1.6 degrees Fahrenheit) above the average for NASA's baseline period (1951–1980), according to scientists at NASA's Goddard Institute for Space Studies (GISS). The past nine years have been the warmest years since modern recordkeeping began in 1880. This means Earth in 2022 was about 1.11°C (2°F) warmer than the late 19th century average.

NASA Annual temperature anomaly 2022
It is in this context we now ask the question "Is Chennai getting hotter???". Many among us, particularly from the older generation, often remark about how it has become warmer compared to the olden days. How much of it is true is always a question that is in the mind of weather enthusiasts. Additionally "Climate Change & Global Warming" has also become very attractive phrases to be used whether it rains or shines. Extreme rainfall is linked to climate change & global warming, heat waves are linked to climate change and global warming. "கற்றது கை மண் அளவு, கல்லாதது உலகளவு" is very relevant in the context of climate change and global warming. It is very difficult to put the blame on larger scale factors like global warming while ignoring micro scale factors like increased urbanization induced Urban Heat Island effect.
Today's post has been made with an open mind to understand if there is any discernible long term change in the temperatures over Chennai. While there is no one way to understand long term change in temperatures we have opted to go with the metric of Annual average & Seasonal average maximum temperature to understand how much changes have happened. The other reason for taking average maximum temperatures is to not get carried away by individual highs that happen time to time due to localized factors. The period of study is the past 50 years with focus on decadal moving average which makes it easier to eliminate outliers due to factors like ocean warming etc. The data has been taken from Climate Data Online of NOAA which is based on the data supplied by IMD.
The summary of the study is
The average yearly maximum temperature over Chennai AP has increased from 33.1°C for the decade ending 1982 to 34.5°C for the decade ending 2022. An increase of about 1.4°C in the last 50 years
Northeast Monsoon season (October to December) has contributed the most to this increase in average annual max temperature with an increase of 1.7°C seen in the decadal moving average over the past 50 years. This in a way could also explain the increase in very heavy / extreme rainfall episodes over Greater Chennai urban agglomeration over the past few years. Warmer air temperatures possibly aiding better convective development of thunderstorms during Northeast monsoon time increasing the instances of sudden burst of heavy rains. Whether both the increasing temperatures and increasing instances of very heavy rainfall episodes over Chennai is an effect of Urban Heat Island cannot be answered through this post and would possibly require a formal research with higher resolution data.
Surprisingly Summer season (March to May) has contributed least to this trend of increasing annual average maximum temperatures over Chennai with just 0.7°C increase seen over the past 50 years or so while all the other seasons have much higher difference compared to summer.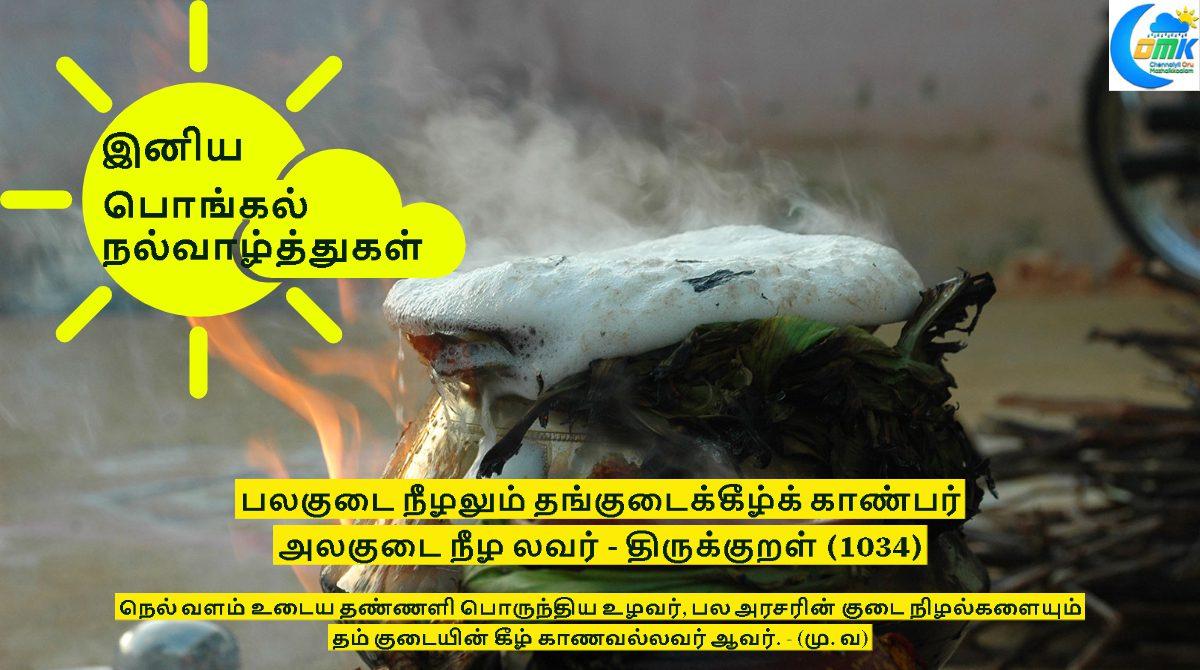 50 years is too short a time to make convincing case about Chennai becoming warmer, but is not unfair to say the trend seems to be leaning towards long term warming over Chennai particularly during both the monsoon seasons. Similarly this study has not made a clear assessment on how much could be attributed to the influence of global factors and how much of the warming is contributed by localized factors. It would be worthwhile to take up a more detailed study on not only the trend but also factors contributing to it so that a clear idea emerges on the way forward for mitigating climate change and its warming impact over cities like Chennai. It is also important to point out studying the long term temperature trend of one individual city alone is not going to provide us with answers on climate change / urbanization impact.
சென்னையில் ஒரு மழைக்காலம் வானிலை வலைபதிவின் சார்பாக அனைவருக்கும் இனிய பொங்கல் திருநாள் நல்வாழ்த்துகள்