The spectacular Thunderstorm season for the interiors of Tamil Nadu & adjoining parts of Peninsular India continues to chug along merrily.  As though bonded by Fevicol neither of them wants to leave its grip on the others with yesterday being no different as many areas of South India and interiors in particular recorded good rains.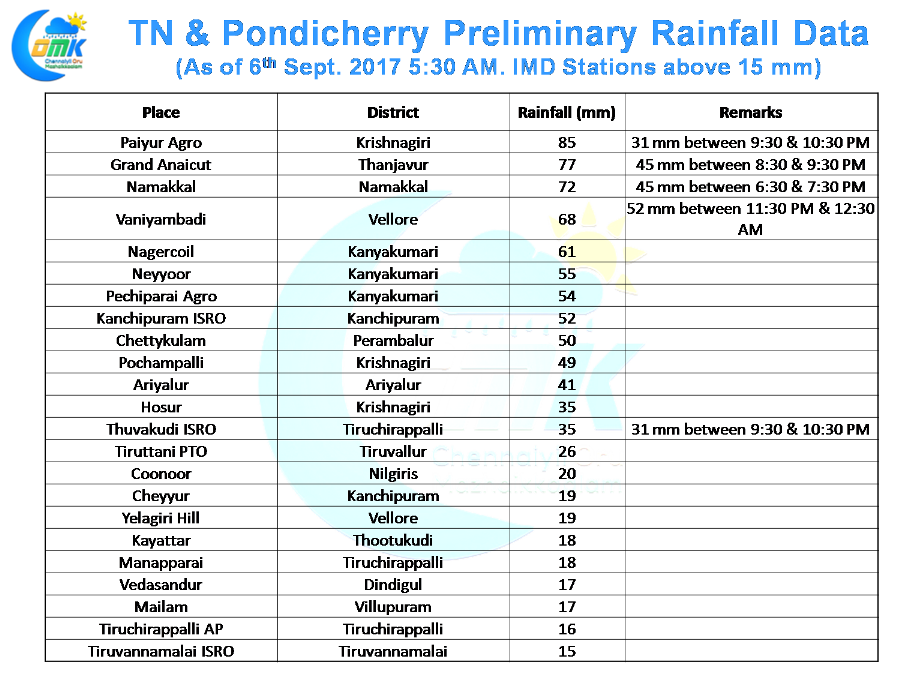 Parts of Trichy, Thanjavur, Vellore  & Krishnagiri districts got the best spell of rains with the highlight being Vaniyambadi getting about 5 cms in one hour around midnight.  If it was West Tamil Nadu that stole the show on Monday, it is Kanyakumari on Tuesday with Nagercoil Pechiparai & Neyyoor recording  in excess of 5 cms while the Agri Universtiy stations in a couple of places are likely to cross 10 cms when the official data comes in.  Thanks to the East West Shear Zone nearby Kanyakumari district is enjoying some much needed rains after almost 2 bad years.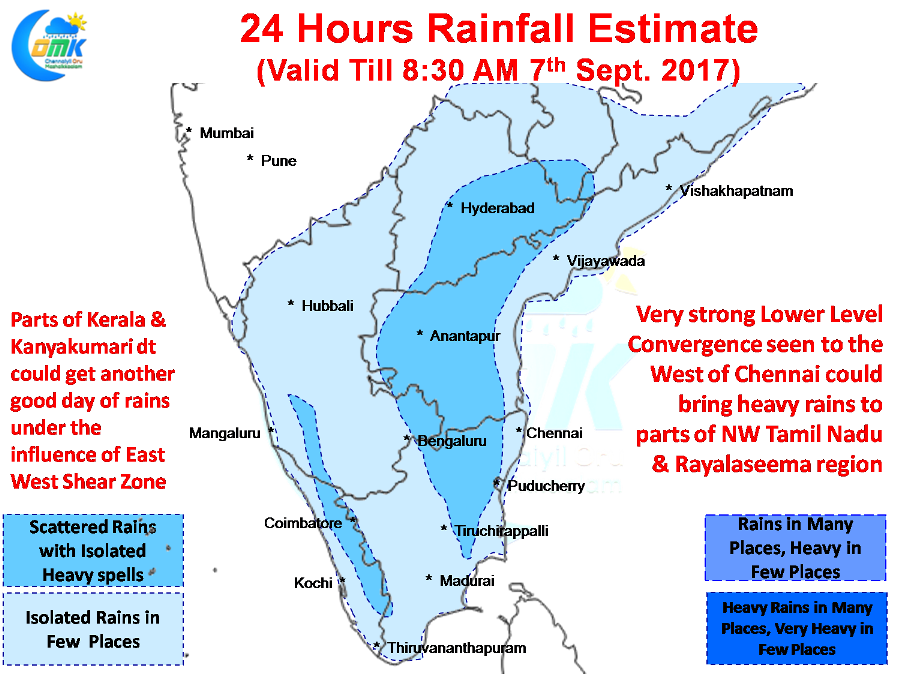 South Kerala and KK district along with one or two places along the Western Ghats in Tirunelveli district could enjoy a decent spell of rains today as well.  The day will once again be stolen by the interiors with some very strong lower level convergence seen to the west of Chennai.  This could possibly give a very good opportunity for one or two places in the NW Interior Tamil Nadu & adjoining parts of Rayalaseema to see heavy spell of rains.
Winds continue to be unfavorable for Chennai though one or two sharp spell of showers could happen in the evening through localized development of thunderstorms in a few areas.