Interior Tamil Nadu continued to see harsh summer conditions prevail as seven IMD observatories, Dharmapuri, Madurai AP, Karur Paramathi, Salem, Vellore, Tiruttani & Tiruchirappalli AP, crossed 40ºC with Karur topping at 41.7ºC. While the city areas of Chennai managed to get marginal respite in the form of early sea breeze the suburbs of Chennai were not so lucky with temperature in Meenambakkam crossing 100ºF once again.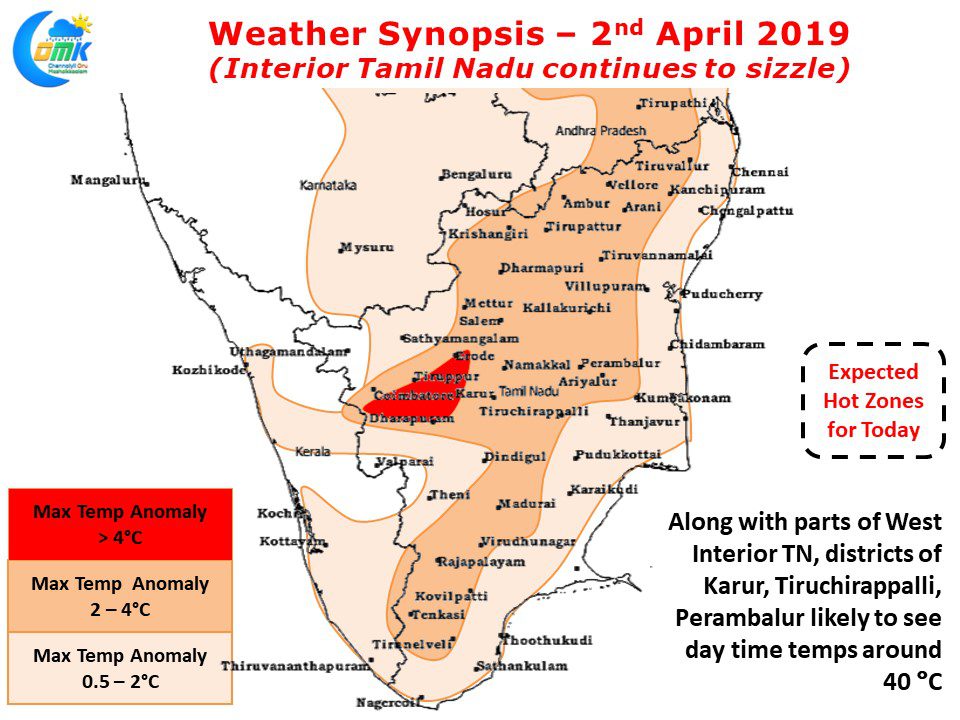 Today though coastal areas could see some benefit from a slight uptick in Easterlies which may help temperatures to remain slightly under control for places in North TN like Chennai & suburbs. No immediate respite likely though for interior TN as temperatures likely to stay around 40ºC . One or two places around Karur / Salem / Namakkal could inch closer to 41ºC though overall the temperatures may stay a tad lower than the past couple of days.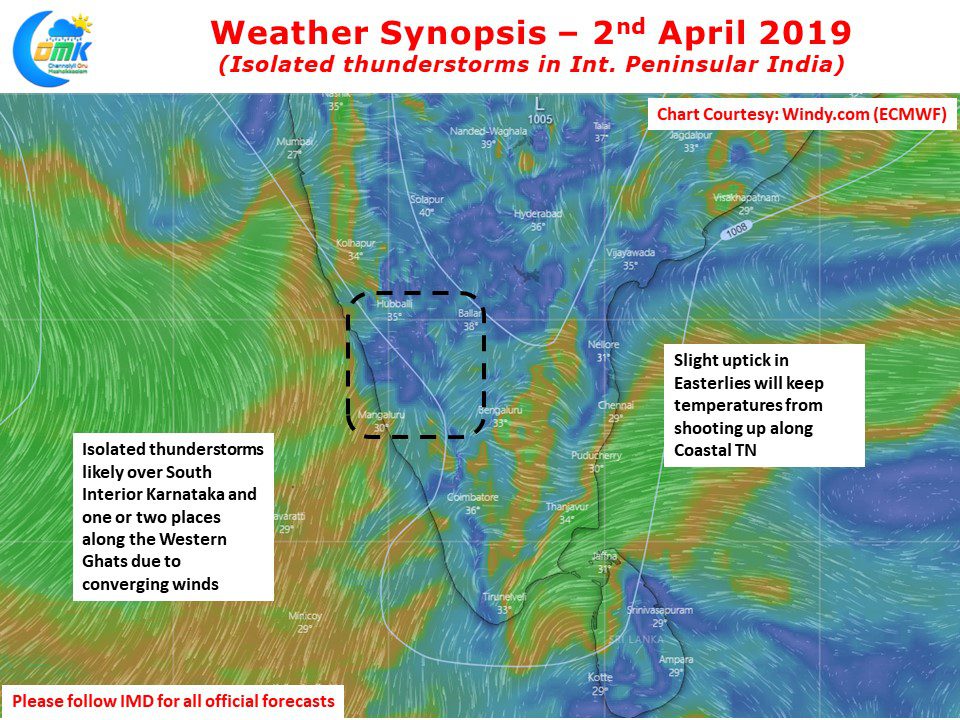 Interior Peninsular India is likely to see isolated thunderstorms around South Interior Karnataka & one or two places along the Western Ghats in Kerala & Tamil Nadu. While places in Kerala may be better placed for these spell of thunderstorms Valparai & western parts of Nilgiris could sneak a spell or two of thunderstorms during the evening.