Interior Tamil Nadu saw fairly widespread rains yesterday with Salem, Vellore, Dharmapuri, Krishnagiri, Namakkal & Tiruvallur districts recording good rains right through the evening with reports of hailstorms at many places under the influence of Convective Radiation and Wind Instability.  Among the IMD weather stations Vrinchipuram on the banks of River Palar recorded 56 mm rains while the TN Agri University's weather station at K V Kuppam on the other side of the river recorded 55 mm.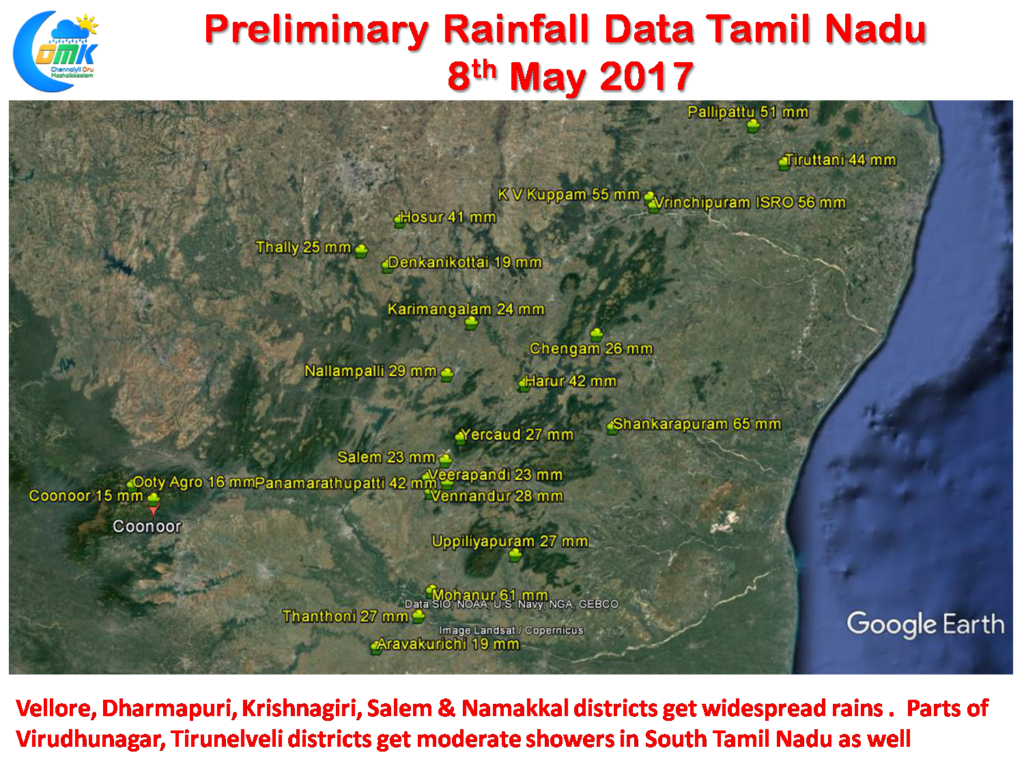 As one can see from the map the interior places enjoyed the best spells in a band of about 200 kms in Tamil Nadu while the adjoining parts of Rayalaseema and South Interior Karnataka also recorded heavy spells with reports of squall in a few places over Chittoor district as well.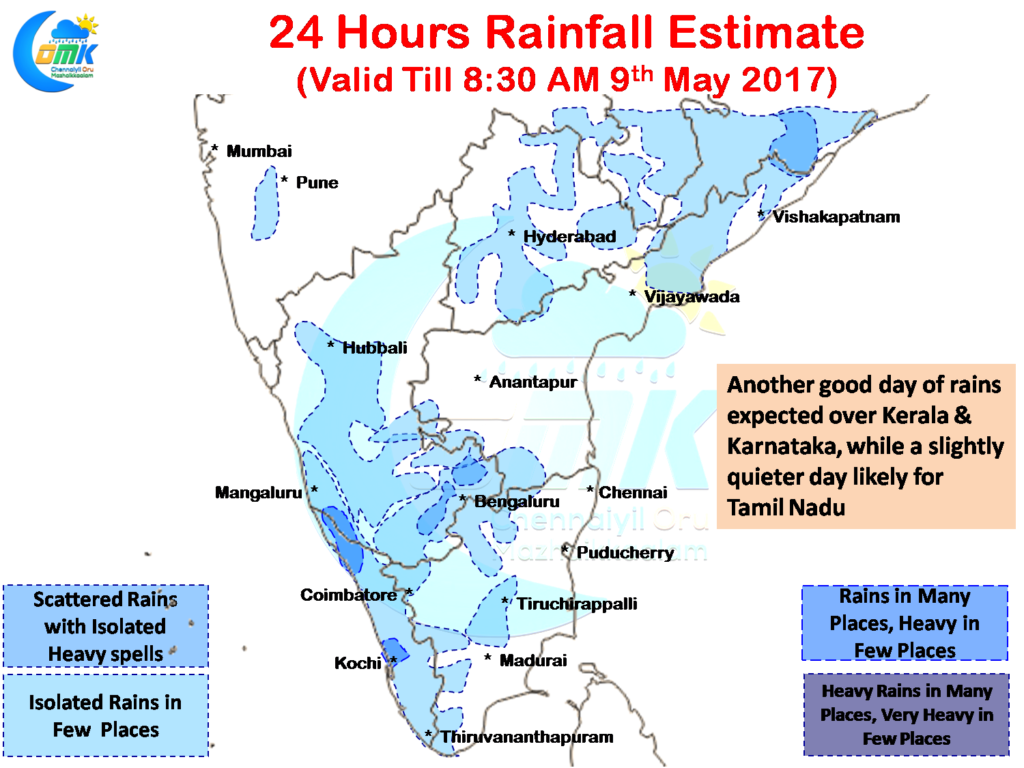 While today also there is a fair chance of rains over the interior places of Tamil Nadu we could possibly see a slightly quieter day due to remnant cloudy skies that could possibly play spoil sport in terms of creating the convective effect though the wind instability continues to persist.  Nevertheless there could be some spells of rains in Northwest Tamil Nadu and a few places in Central Tamil Nadu as well around Tiruchi / Dindigul districts.
Few places in South Interior Karnataka could see moderate to heavy thunderstorms and squally weather late in the evening around Bengaluru though we need to see if any part of the city will possibly come under the influence of this.
Powered by WPeMatico