Interior Tamil Nadu continues to see thunderstorms light up the skies as places in West Interior enjoy some much needed spell of rains.  Coimbatore, Tiruppur & Nilgiris districts enjoyed a second straight day of good rains.  After being close for the last couple of days parts of Tiruchirappalli district enjoyed very good thunderstorms late in the evening bringing some respite to the people.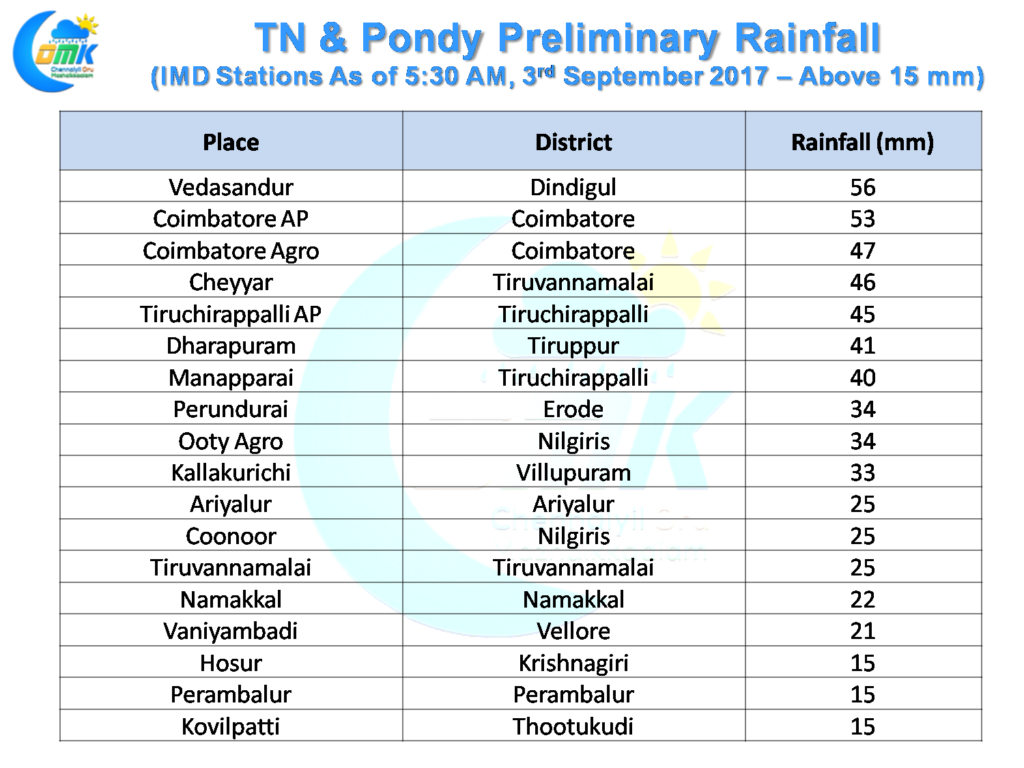 Coimbatore AP added a further 53 mm to the 116 mm it got day before yesterday.  Similarly Dharapuram added 41 mm to the 9 cms on Friday.To put into perspective Coimbatore got about 23 cms since the start of the year till Thursday and has now added about 17 cms to it in two days time.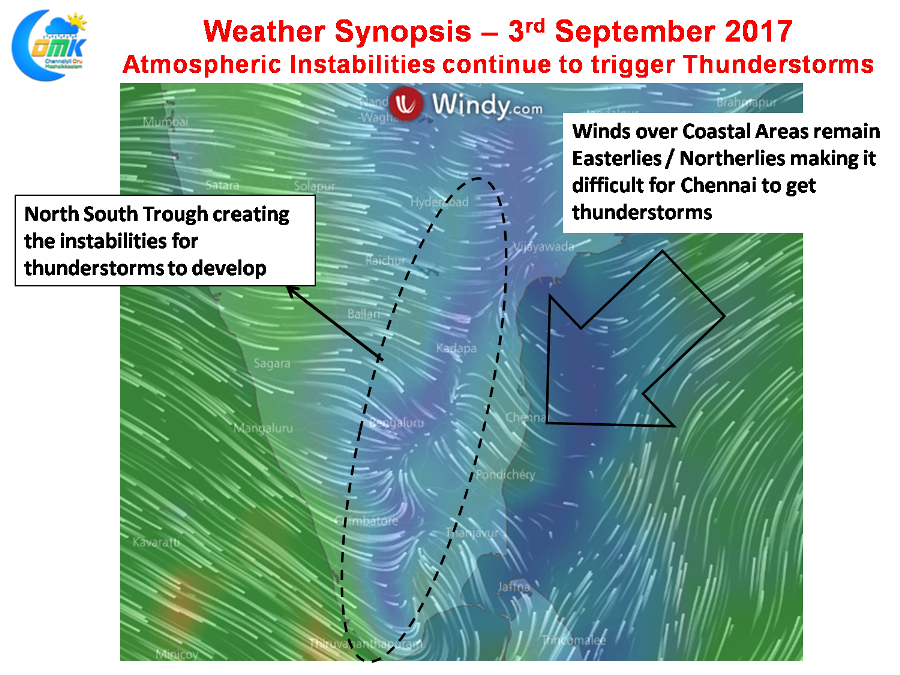 Weather in Peninsular India continues to be driven by the atmospheric instabilities aided by the two synoptic conditions that is persisting over the region.  The North – South Trough that runs perpendicular along the interiors and the Upper Air Cyclonic Circulation which is present near Comorin Sea.  Today is going to be no exception with interiors enjoying from the wind instability present at lower level in the form of the trough.
Thanks to the UAC present to the SW of the Indian Coast pseudo Easterlies are holding sway over conditions. This is creating unfavorable wind pattern for the Coastal Areas preventing thunderstorms making it to the coast.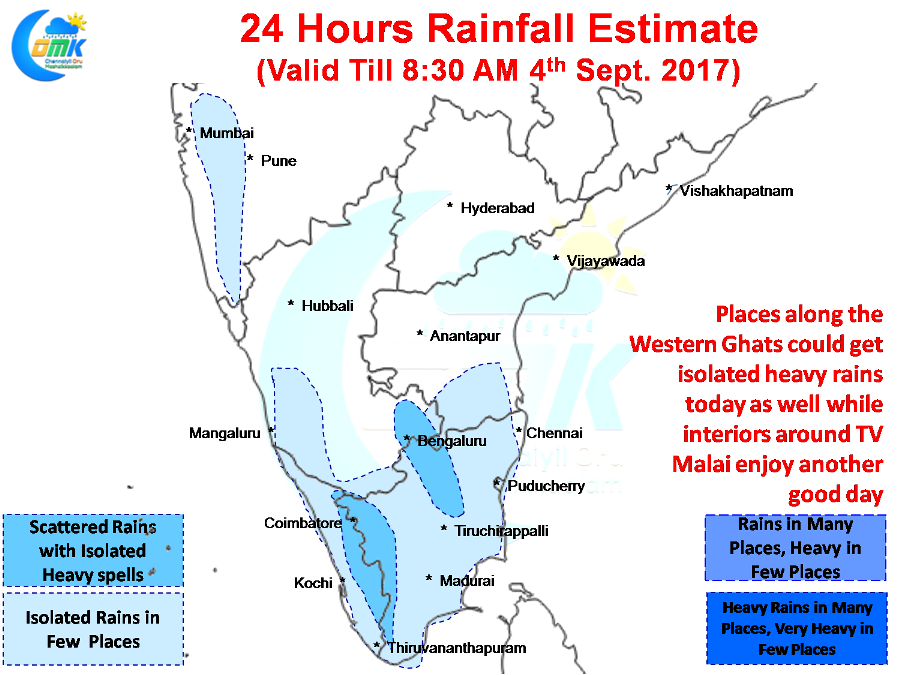 Numerical Models indicate places along the Western Ghats to enjoy another good day of rains with possibly one or two places getting heavy rains once again.  Once again the North Interior areas around Tiruvannamalai, Vellore, Dharmapuri, Krishnagiri & adjoining parts of South Interior Karnataka & Rayalaseema region.
Like yesterday Chennai's chances exist only from the overhead thunderstorms that is expected to form out of the day time convective heating and possibly influence of sea breeze front otherwise chances for interior thunderstorms moving to coast looks less likely.
Powered by WPeMatico