Over the last few days Thunderstorm Alert in this blog has been mostly for Tamil Nadu with occasional references to Karnataka & Kerala. In a sign of things to come models are indicating strengthening westerlies as a precursor to the advent of the Westerly Regime for the next few months.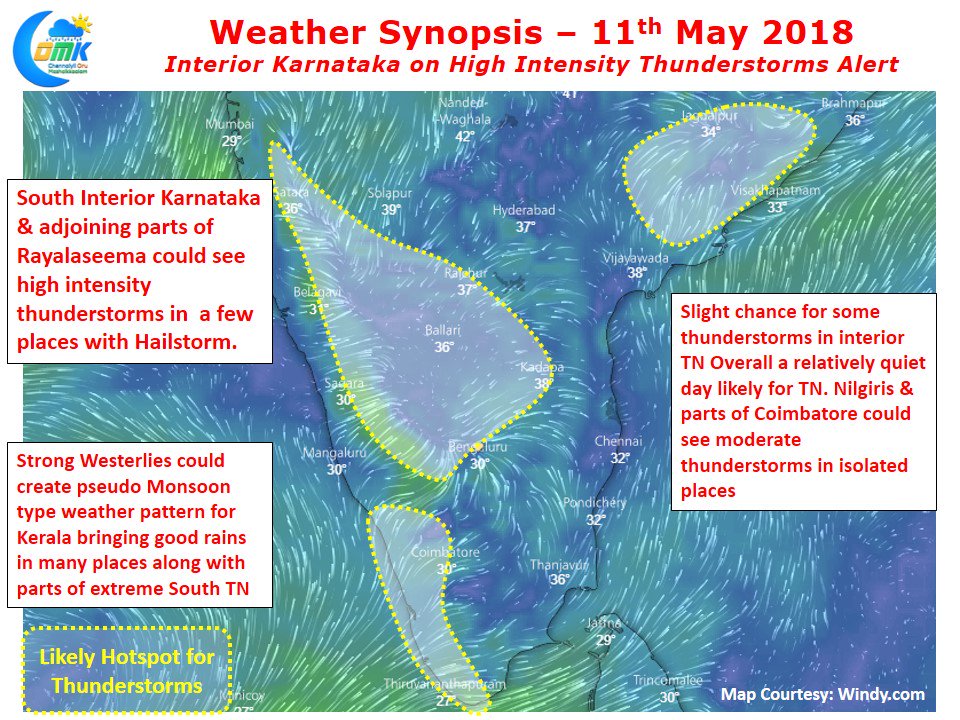 As we keep mentioning always the prospects for thunderstorms in Tamil Nadu typically is when there is a sea saw battle between the winds from both the directions and not either of them taking full control. Depending on where the wind convergence happens those areas benefit from thunderstorms. Yesterday saw parts of South Interior Karnataka record good rains with many areas of Bengaluru getting hit by high intensity thunderstorms during late evening. Karnataka disaster management authority has given thunderstorm alert for Karnataka on election day, going by models for the next couple of days it is going to be a near daily affair for the state.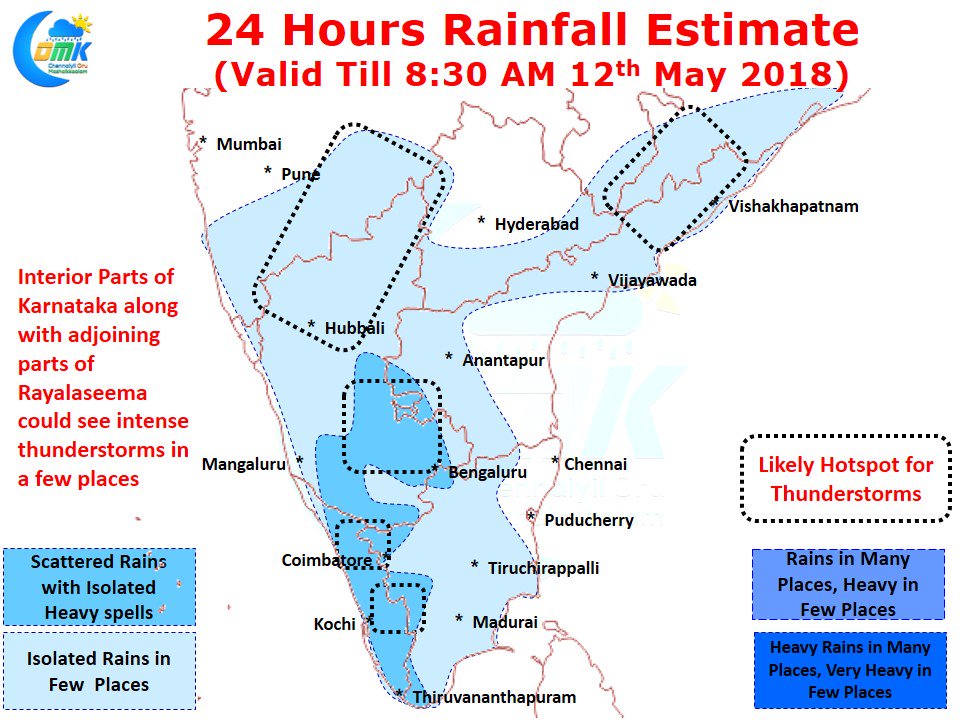 While models indicate interior Tamil Nadu in line to receive some rains particularly around the Western Ghats of West Interior TN & South TN overall a relatively quiet day is likely over most of Tamil Nadu as models indicate low level Westerlies to penetrate nearly up to the coastal areas of the state. This strengthening Westerlies is giving an opportunity for most of Kerala, parts of South TN & the Ghat areas of West Interior TN to record moderate rains. The highlight of today is ought to be South Interior Karnataka and adjoining parts of Rayalaseema which is likely to see fairly intense thunderstorms in a few places during the evening. Models also indicate a few places around South Maharashtra to also be under thunderstorm alert due to converging winds.