The last few days have seen temperatures in Chennai go back and forth with cloud cover playing a moderating role. Nevertheless the max temperatures at Nungambakkam has already crossed 39°C 3 times since the start of June while whole of May saw only twice the IMD observatory record a max temperature of more than 39°C. With the disturbance over Northeast India moving inland it will gradually weaken decreasing the moisture drag over Peninsular India reducing the monsoon surge gradually.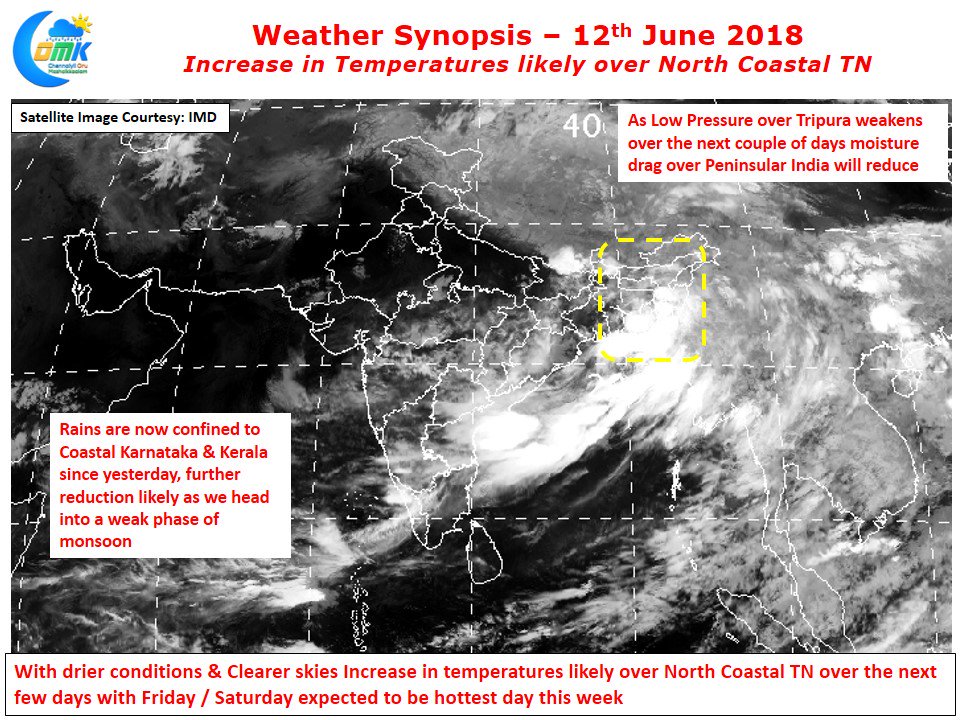 West Coast is already seeing a reduction in rains with the better spell of rains now confined to Coastal Karnataka & Kerala with most of Maharashtra seeing drier weather compared to the monsoon onset a couple of days back. The Ghat areas are likely to see moderate to heavy spells of rains over the next day or so before there would be a reduction there too under developing suppressed conditions over Indian Sub Continent.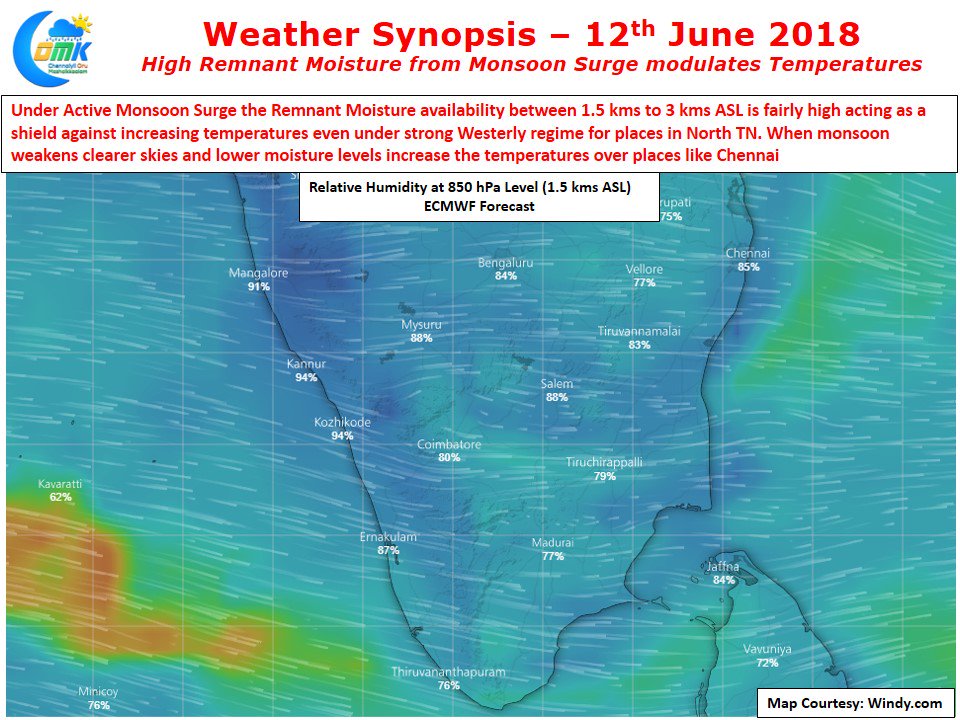 Active Monsoon conditions increase the overall cloudiness and also the moisture availability in the atmosphere. When there is a strong monsoon surge there is a fairly high moisture level at 1.5 to 3 kms ASL even over places in the East Coast. This moisture acts as a shield playing a moderating role in temperatures too. As the Monsoon weakens over West Coast the amount of moisture that travels across Peninsular India also reduces bringing more clearer skies and increased temperatures.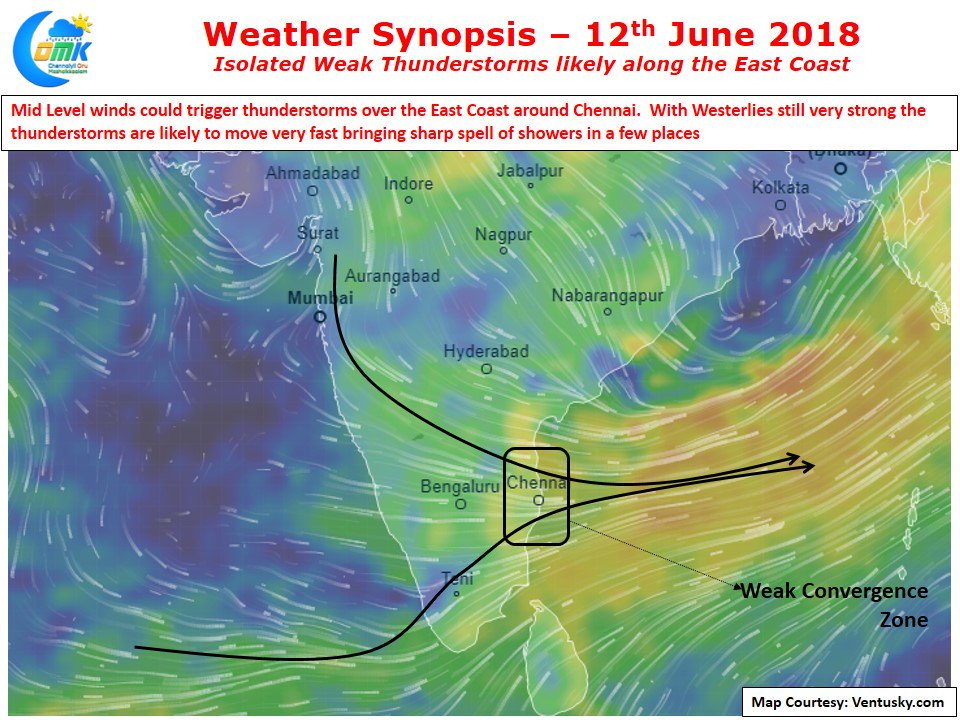 The next few days are likely to see an increase in temperatures over places like Chennai with possibly Friday / Saturday being the hottest day of the current spell of hot conditions The last couple of days have seen some isolated thunderstorms happen over East Coast, models indicate today we could possibly some thunderstorms develop around Chennai under favorable wind conditions. The caveat though is with strong Westerlies continuing the thunderstorms will move very quickly so the spell of rains where ever they fall with be sharp and of short duration rather than the slow moving intense thunderstorms which we saw last week.