It is that time of the year when Northeast Monsoon slowly starts to become the most published / talked about word among general public  and media.  The period when we see the WhatsApp warriors get ready for an all out attack using every existing and non existing Weather Models to create panic well supported by Satellite images of bygone era. The excitement among weather bloggers is palatable with each passing day.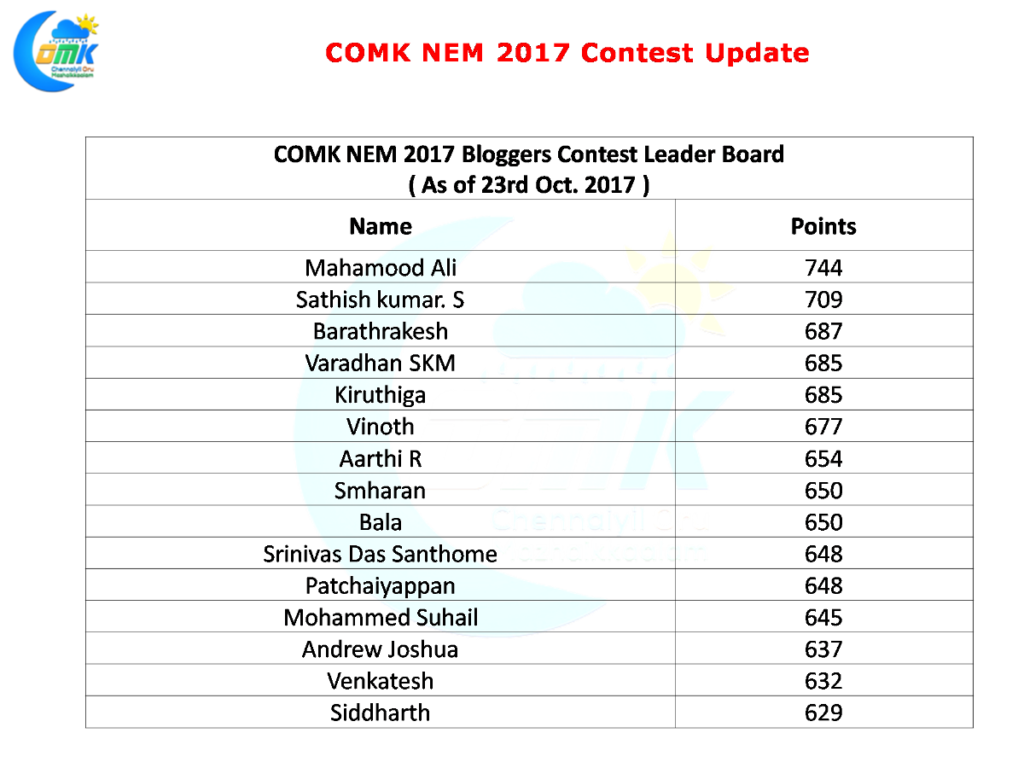 What better way to add to the excitement with an update on the COMK NEM 2017 contest leader board.  The points scored so far has been from the stations the bloggers chose as part of their fantasy league.  Thanks to the interior thunderstorms during the first half of October those bloggers who chose Salem as their West Interior TN entry has so far scored heavily.  Things are bound to change once Northeast Monsoon dynamics kick in.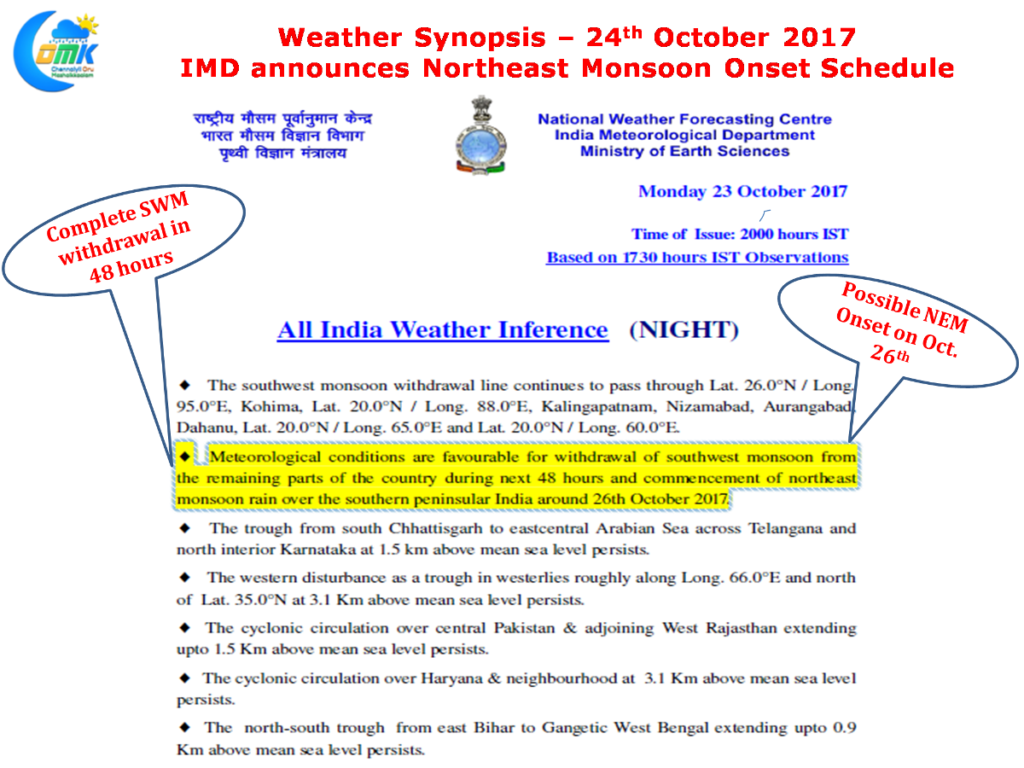 IMD in their yesterday's inference has confirmed the likely withdrawal of Southwest Monsoon completely in the next 48 hours.  IMD also confirms the possibility of a simultaneous onset of Northeast Monsoon on 26th October over the Southern Peninsular India. Numerical Models confirm Easterlies streamlining in the next day or two at altitudes lower than 1.5 kms ASL (850 hPa).  Chennai radar is now indicating  consistent Easterlies from 3.0 kms ASL and during the course of the day we will slowly start seeing winds change at lower levels as well.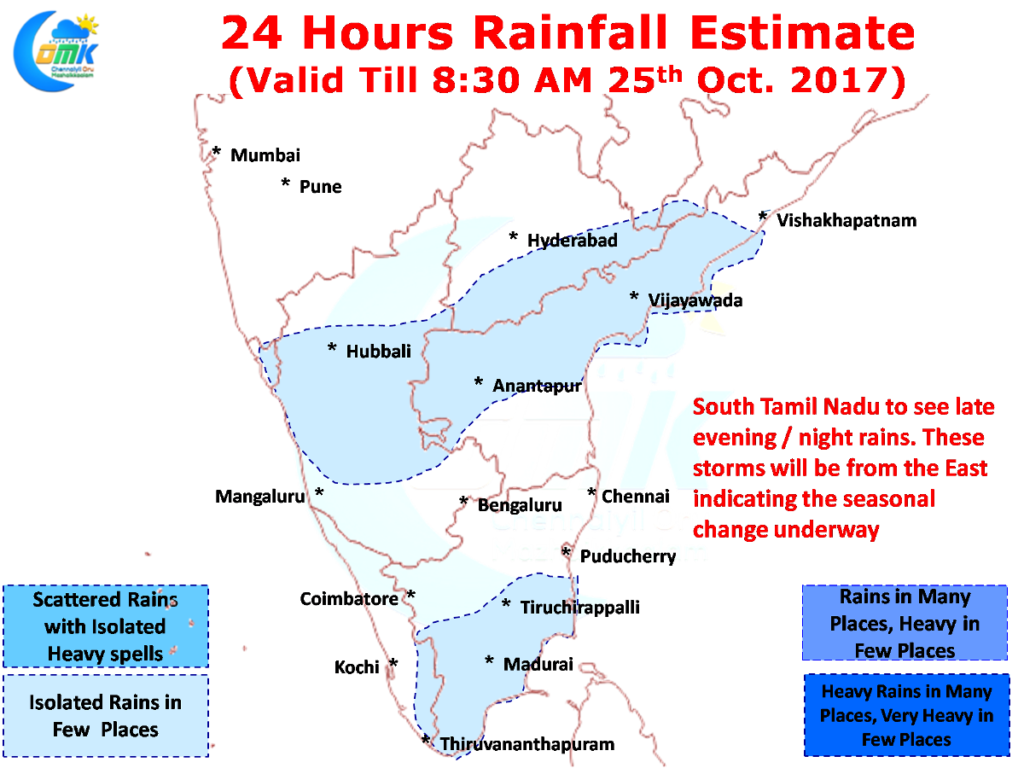 In an indication of things to come we are likely to see some rains in South Tamil Nadu today around late evening / night.  Models indicate these storms to come from the sea as a prelude to NEM.  With winds changing to Easterlies dont be surprised if you see sudden early morning showers along the coastal areas like Chennai even if its bright all around.
The post IMD announces Northeast Monsoon Onset Schedule appeared first on Chennaiyil Oru Mazhaikkaalam – COMK.
Powered by WPeMatico