Indicative of the Seasonal Cusp the last couple of weeks have seen Westerlies & Easterlies dominating weather conditions over Tamil Nadu in alternative pattern. The thunderstorms & Heat conditions also keep alternating in trend with the dominant wind pattern. The early days of Kathiri saw Easterlies take control resulting in a control over temperatures & lesser thunderstorm pattern over Tamil Nadu.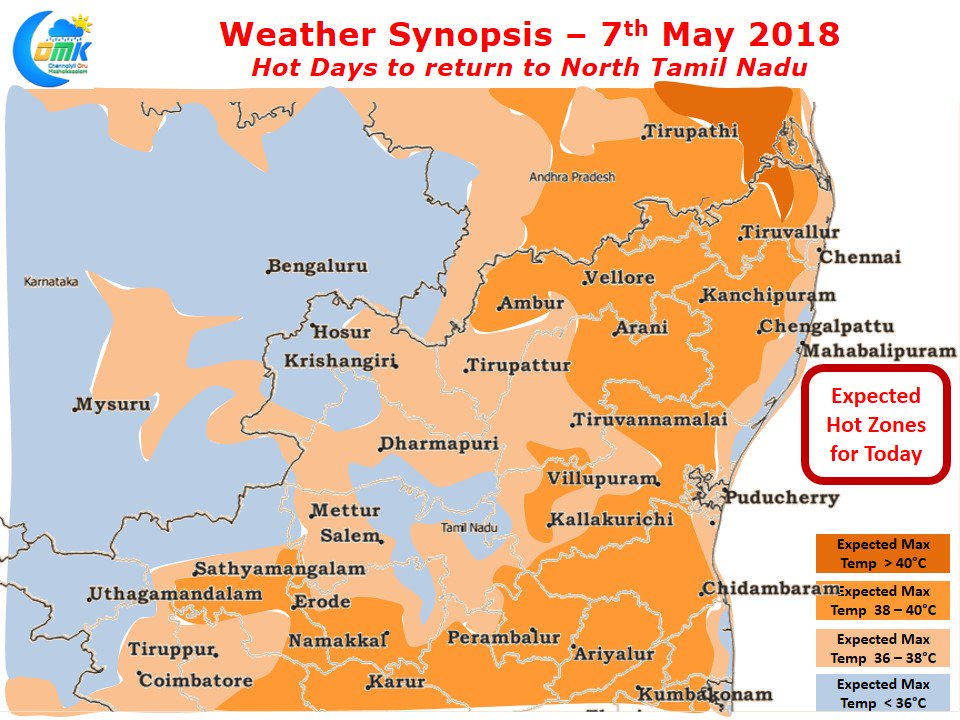 Models indicate for the next couple of days Westerlies to take control which will possibly bring back the heat and also the thunderstorms as well. Yesterday saw Tiruttani get back to 40s after dipping below 40 for a couple of days. Today we could see some increase while tomorrow could see it touch 41°C.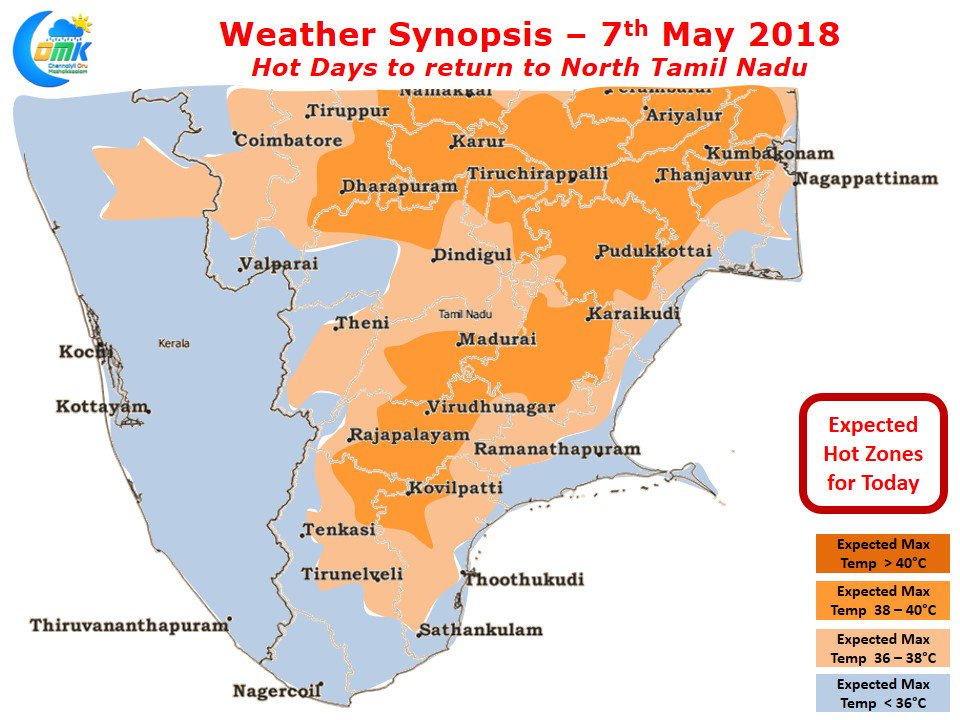 Models indicate South Tamil Nadu to be relatively better off with places up to Virudhunagar seeing fairly hot conditions during the afternoon. One or two places around Madurai / Virudhunagar could see isolated 39°C with further increase expected tomorrow.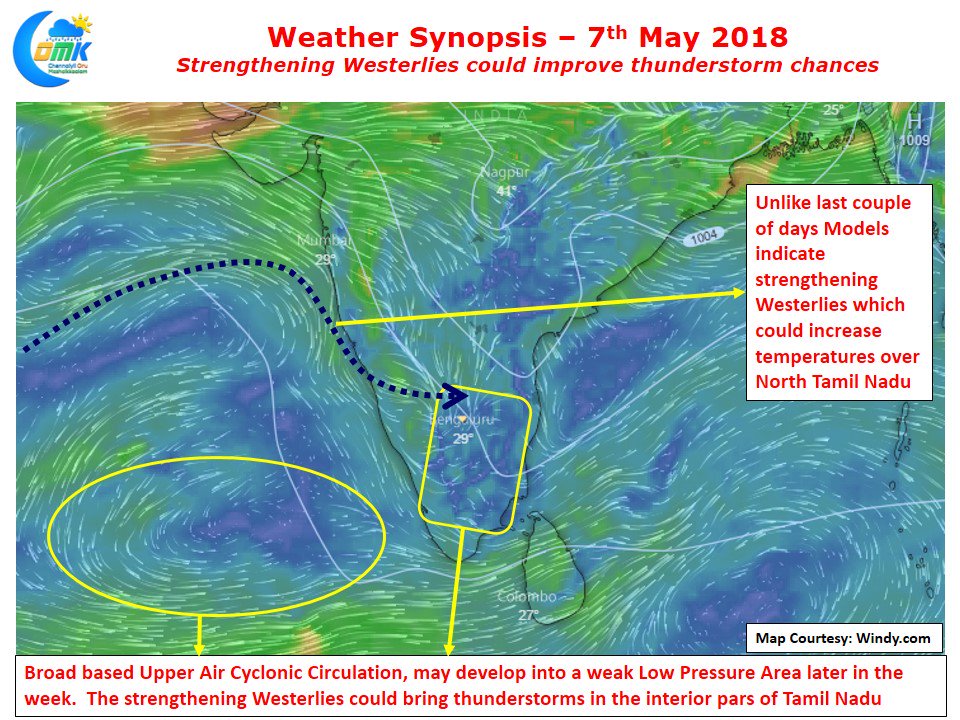 There is a possibility the current broad based Upper Air Cyclonic Circulation over the Lakshadweep / Maldives areas to develop into a weak Low Pressure Area though the chances look slim with possibly a 50:50 probability. The interior areas of Tamil Nadu particularly around Northwest Interior TN & adjoining parts of Rayalaseema & South Interior Karnataka could see the return of thunderstorms. Similarly isolated places in South TN around Theni / Dindigul could see moderate evening thunderstorms.