The tentacles of Summer has been spreading deep and wide across Tamil Nadu and rest of the Indian Sub Continent. Yesterday saw the IMD observatory at Chennai Airport record 38.5ºC the first time it has crossed the "Tamil Media Favorite" 100ºF mark. Nungambakkam also recorded its hottest day of the year so far.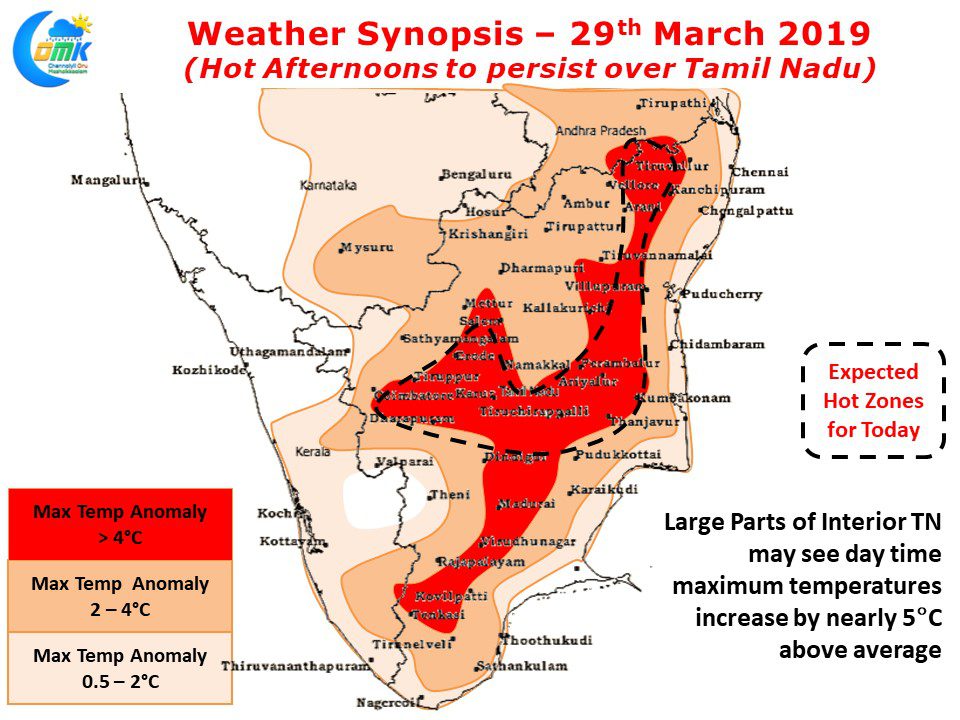 Interiors continue to remain hot as many parts of the state is seeing temperatures about 3/ 4 degrees well above normal for this time of the year. Yesterday Vellore, Tiruttani & Salem recorded higher than 40ºC as heat was the name of the game. While some areas might get lucky with some late evening thunderstorms due to converging winds most parts of South India will remain dry. A few places in Kerala & One or two places along the Western Ghats in TN & South Karnataka could get lucky with "Mango Showers" bringing some respite to the people.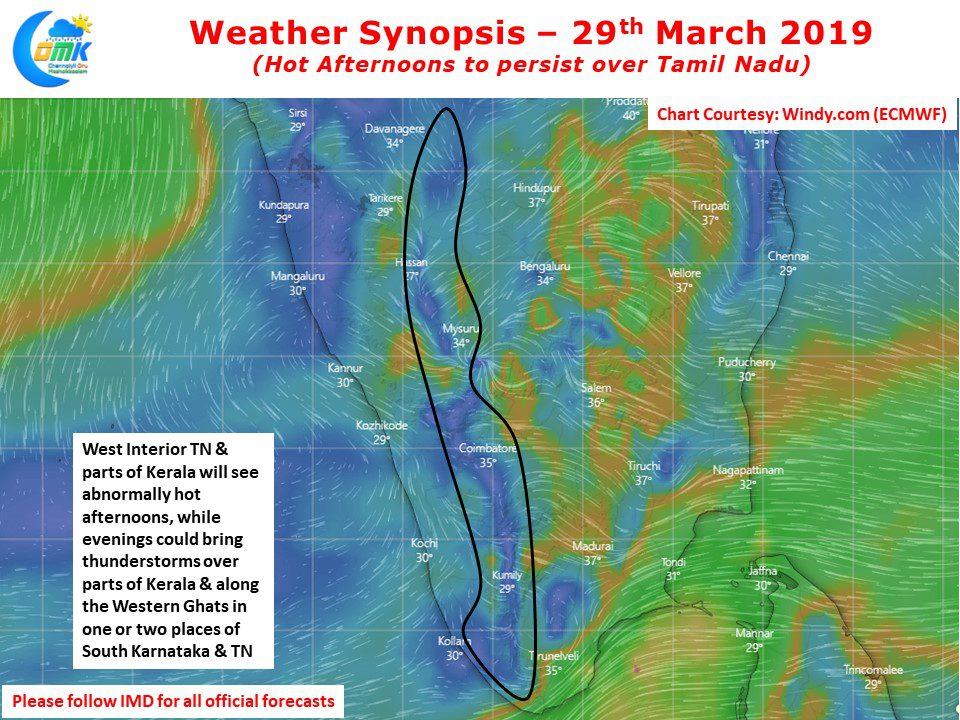 Weather Models indicate most places in the state to see 3/4 degrees above normal today and tomorrow also while max temperature in the interior areas could be around 39 / 40ºC including parts of Kerala in the districts of Mallappuram, Pakakkad and Thrissur.