It is more than three weeks since Southwest Monsoon made onset over the Indian Mainland and nearly a week since IMD announced onset of the Monsoon over Chennai and surrounding North Tamil Nadu. Until yesterday the rains have been evading Chennai while most of Tamil Nadu saw active thunderstorms with some places seeing almost daily rains from these evening storms. Though the rains were missing Chennai, some of the suburbs were getting a spell here and there indicating it was only a matter of time for the first spell of Monsoon rains to hit Chennai.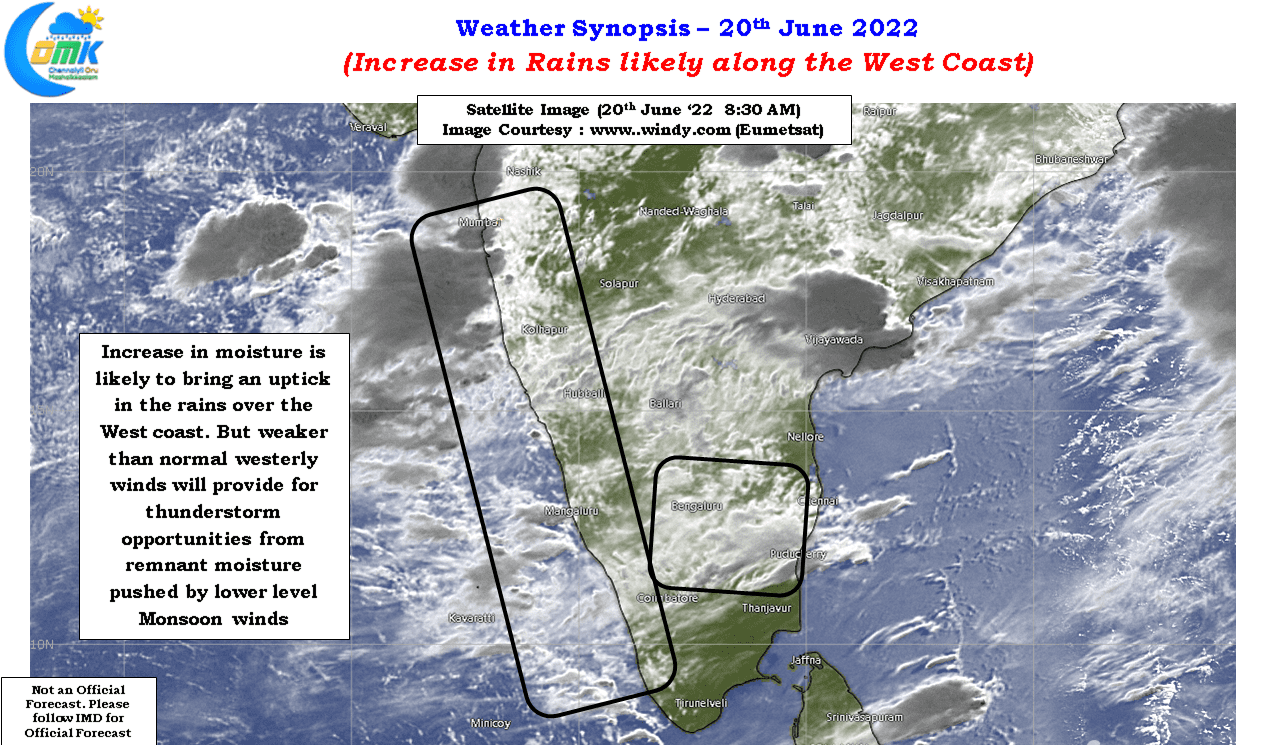 And it was indeed a spell to remember as Chennai saw one of the best first spells of Southwest Monsoon thunderstorms in recent times with many weather stations, private & IMD, recording more than 10 cms of rains from slow moving thunderstorms that intensified closer to the coast. The spatial spread of rains around Chennai and suburbs varied from about 6 cms to 13 cms indicating the classical thunderstorm rainfall pattern.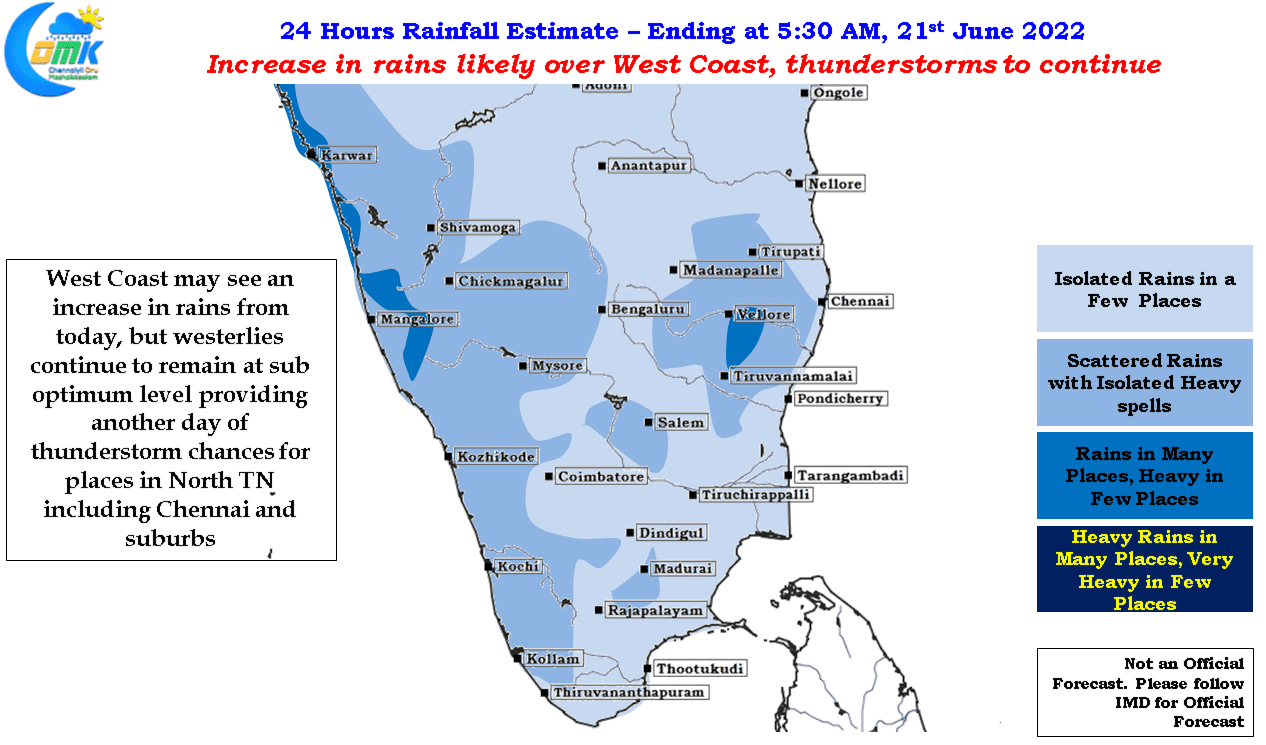 While satellite image indicates an increase in moisture being pushed onto the west coast from Arabian Sea by the monsoon winds at 1.5 kms ASL, the upper level winds continue to remain weaker than normal which provides for thunderstsorms to continue over the leeward side of Peninsular India like Tamil Nadu. It is tough to give a good inference the day after intense thunderstorms in the previous night but looking at how wind charts are North TN including Chennai may benefit from another day of rains today. Fingers Crossed.