While the southern parts of Peninsular India is seeing a moderate summer so far heat wave conditions have gripped many parts of Central & West India.  Along with these places the Northern parts of Telengana as well is seeing extreme day time heat in the afternoons.  Yesterday saw Titlagarh in Odsiha record 43 °C while Akola, Malegaon in Maharashtra & Deesa in Gujarat recorded  42°C as day time maximum temperatures.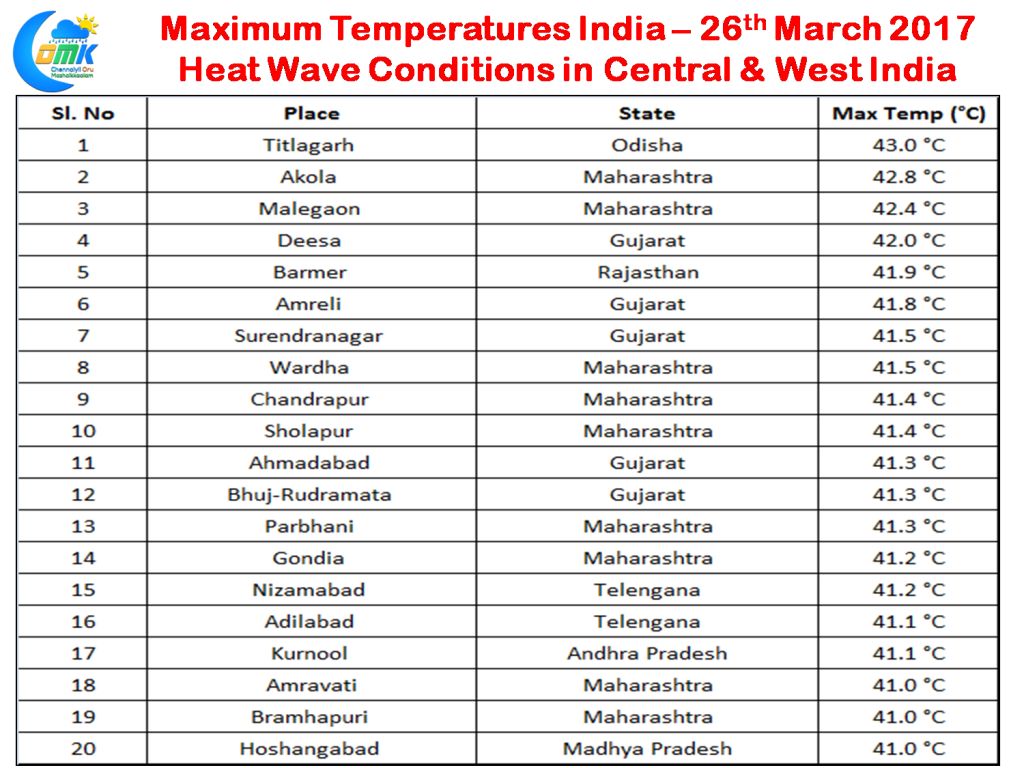 As one can see the list of 20 hottest places of India yesterday is dominated by these places in Central & West India with 9 places from Maharashtra and 5 places from Gujarat featuring in the list.  To put in perspective Karur Paramathi which recorded 40.0°C yesterday is only the 47th hottest place in india indicating how widespread this heat wave conditions are prevailing over Central & Western parts of the country.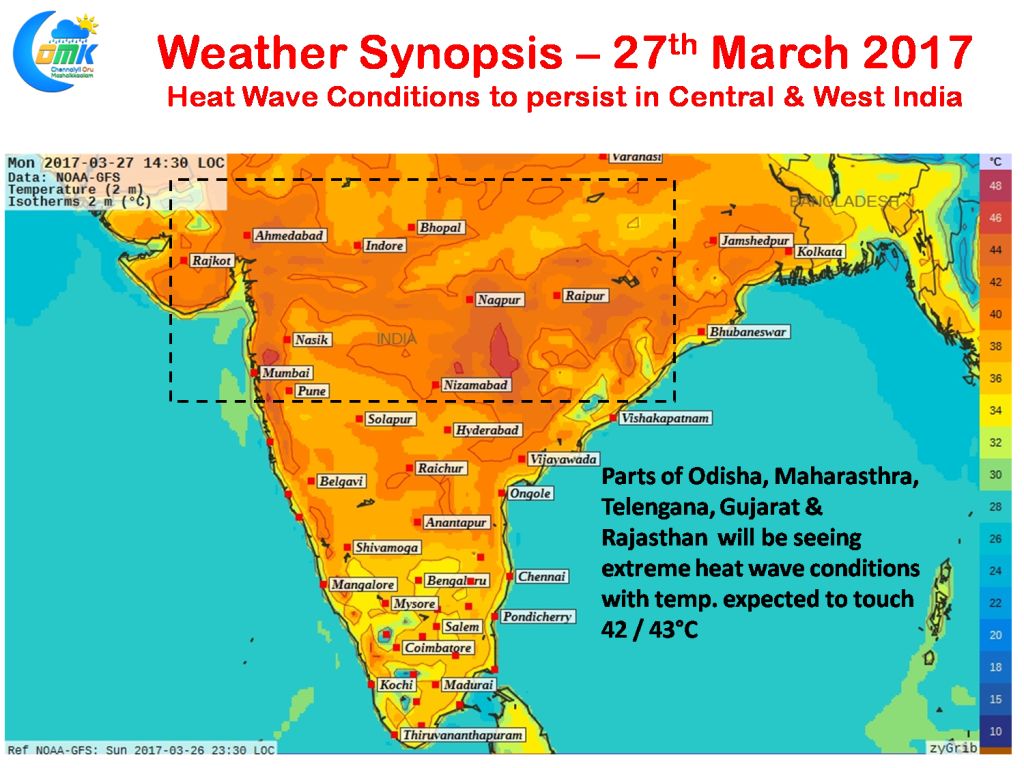 Things are unlikely to see any improvement in the next couple of days as numerical models indicate the Northerly winds to be strong for the next two days with possibly around Wednesday / Thursday the winds easing slightly to bring a marginal reduction in temperatures.
Places in Vidharba around Chandrapur / Wardah are likely to see temperatures top around 42 / 43°C once again today with possibly places like Adilabad in Telengana inching close to 42.  Similarly places in Gujarat around Ahmedabad, Vadodara could see extreme day time conditions as mercury possibly tops yesterday's temperatures by a degree or two.
A more moderate day on the cards for Southern Peninsular India with the coastal areas of Tamil Nadu continuing to enjoy the moderation from Easterlies while there could be a slight easing of temperatures in the interior parts of the state as well.  Early mornings will continue to remain pleasant giving a good start to the day.
Powered by WPeMatico