With Southwest Monsoon dynamics strengthening parts of Tamil Nadu along with rest of Peninsular India will start to see an increase in surface winds from the West. Those who follow the energy sector closely know the peak production period for Wind Mills in Tamil Nadu, the state with highest wind energy in the country, coincides with the Southwest Monsoon period. Places like Kuthiraivetti, Senthaltheri etc in the KMTR areas see sustained wind speeds around 40 / 50 km/h during the times of active Southwest Monsoon period.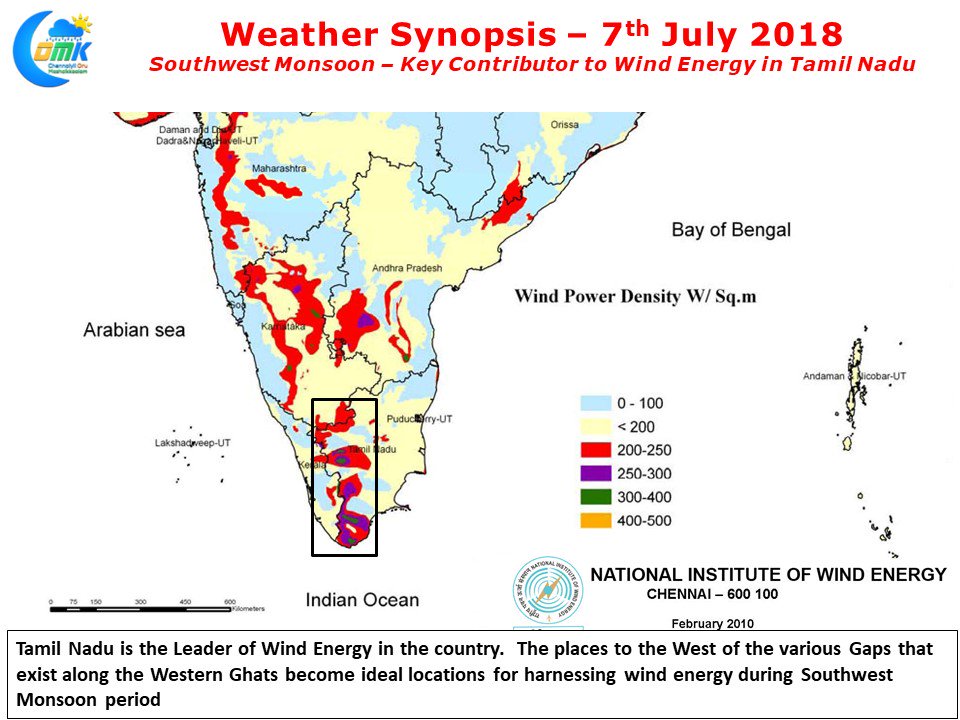 There is an old saying in Tamil which goes as "ஆடி காத்தில் அம்மியும் பறந்து போகும்". While the original saying was meant to talk about Measles / Pox "ஆடி காத்தில் அம்மையும் பறந்து போகும்" in the context of the severe heat reducing after the strengthening of the Monsoon as time passed by the saying changed to refer the strong winds during this period which is not wrong either. The peak Southwest Monsoon period coincides with the Tamil month of Aadi when we see the strongest surface winds.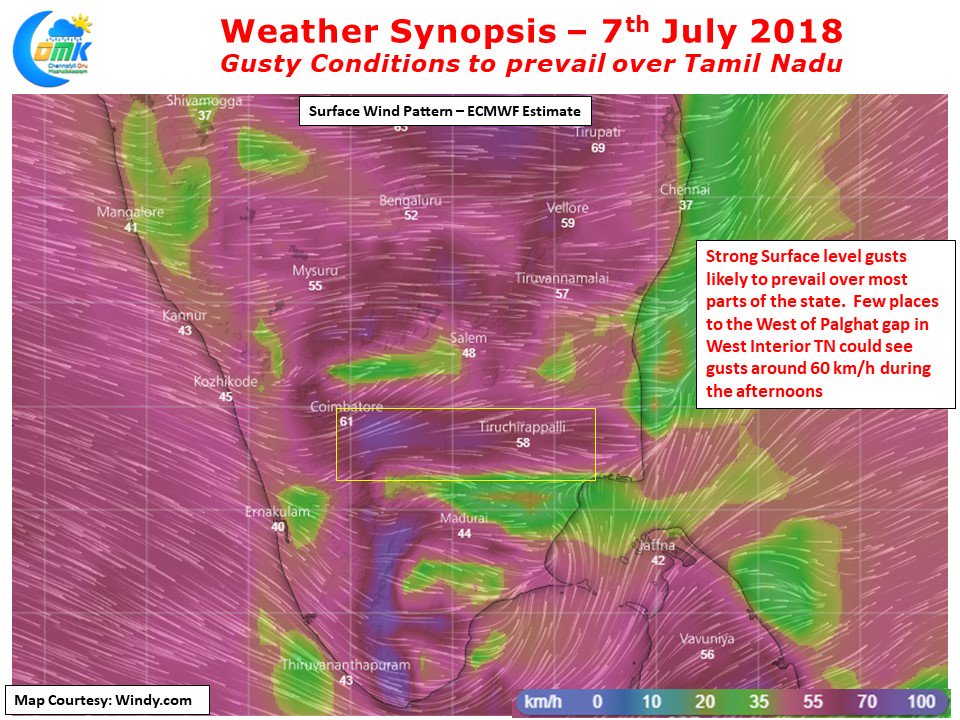 Numerical Models indicate a period of strong gusts to prevail over most parts of Tamil Nadu during the weekend with some of the places to the East of Palghat gap likely to see wind gusts around 60 km/h. This is the reason why places to the East of Palakkad gap like Karur / Tiruchirappalli etc do not see heavy rains during Southwest Monsoon period. Even when the Monsoon dynamics are weak the wind speeds through the Palghat Gap is much stronger than the rest of the areas due to the funnel effect reducing the chances of thunderstorms.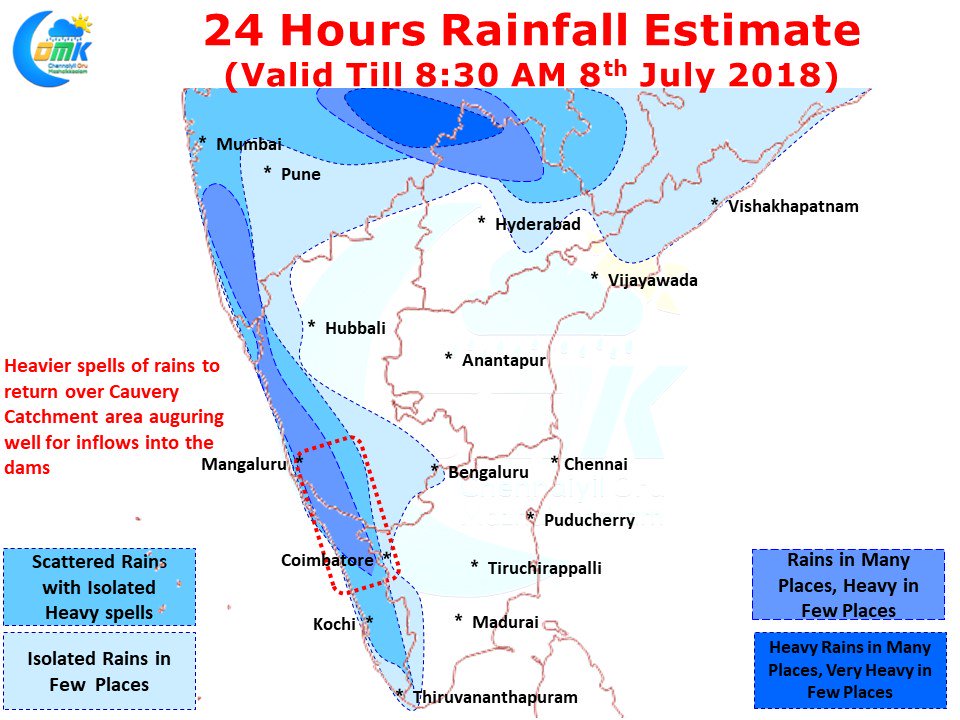 Nagpur got 25 cms in 6 hours and nearly 30 cms in 12 hours yesterday due to slow moving storms. Numerical Models indicate parts of Central India will continue to see heavy rains in a few areas while the West Coast is also likely to pick up from today with parts of South Karnataka & North Kerala likely to see increased rainfall activity which will augur well for the inflows into Cauvery Reservoirs. As far as thunderstorms for places like Chennai goes, there is going to be very less chance with Westerlies streamlining well in addition to picking up pace.