A few days back we had put up a post on how the storage levels of dams in Tamil Nadu are a concern with half of the Southwest Monsoon gone. On 23rd July 2019 we had mentioned about how a Cauvery Basin could come under pressure due to poor rains in the catchment areas till then.
As the popular saying goes "Man Proposes Nature Disposes" has been proved once again. Not only will Cauvery dams get almost full across the basin but many dams along the Western Ghats in Tamil Nadu is also receiving huge inflows. But spare a thought for the price Ghats have paid for the plains.
As another popular saying goes "One Man's Pain is another Man's Gain". While people in the Delta will possibly enjoy the benefits of Cauvery Basin seeing full reservoirs everywhere the people in the Hills have to rebuild their lives for the second year in a row.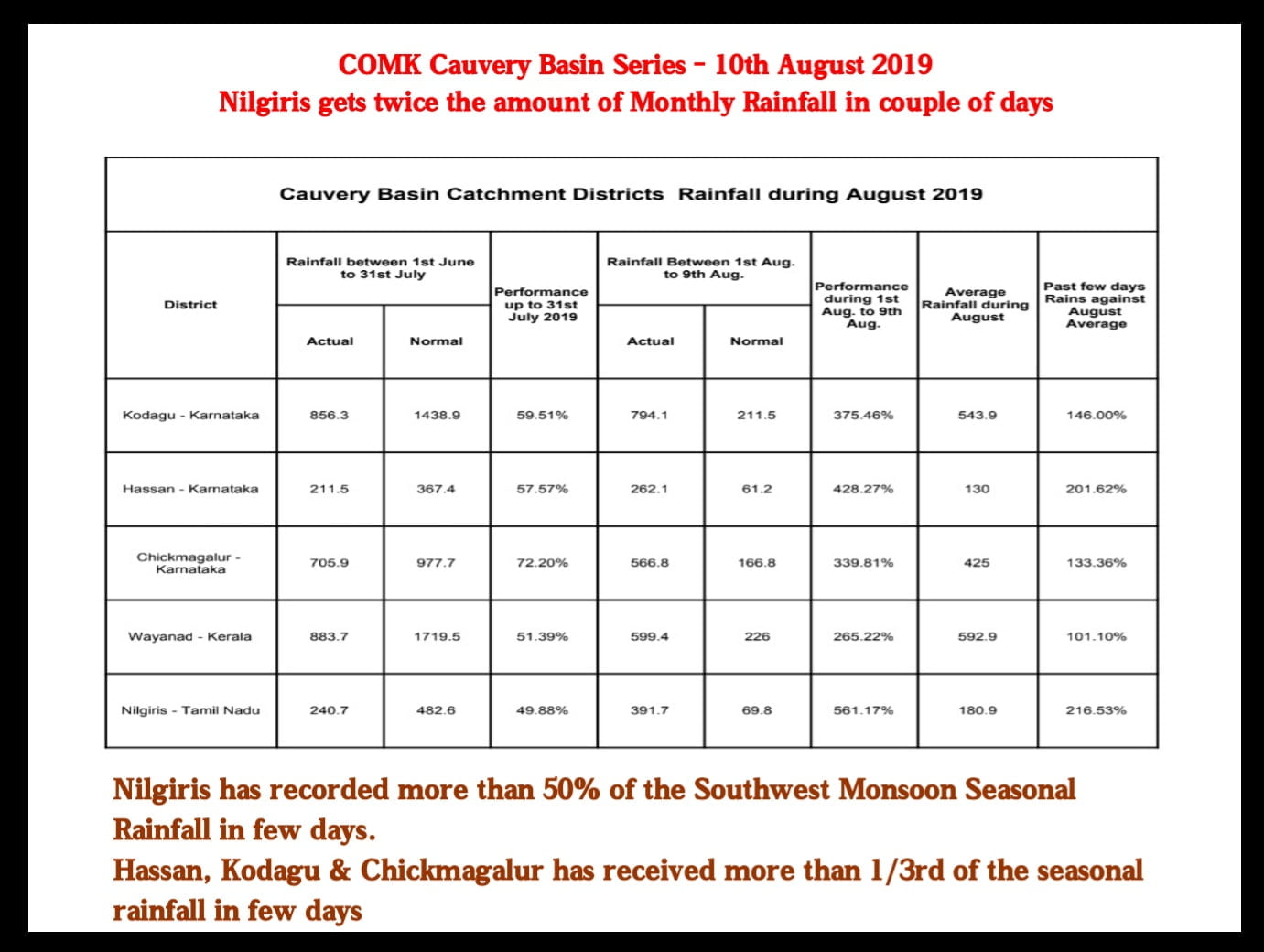 In a pattern of rainfall almost mirroring last August the key Catchment districts of Cauvery Basin has received more than the entire August month's average rainfall in a few days. Nilgiris has recorded twice the normal August rainfall in the past few days. Regular weather watchers know August contributes nearly 1/3rd of the total Southwest Monsoon Rainfall. These districts have recorded more than the entire month's rainfall over the past few days.
In the case of Nilgiris the district has recorded more than 1/2 of the Monsoon Rainfall over the past few days. In all probability once this spell comes to an end in a day or two it would be nearly 3/4th of the monsoon average.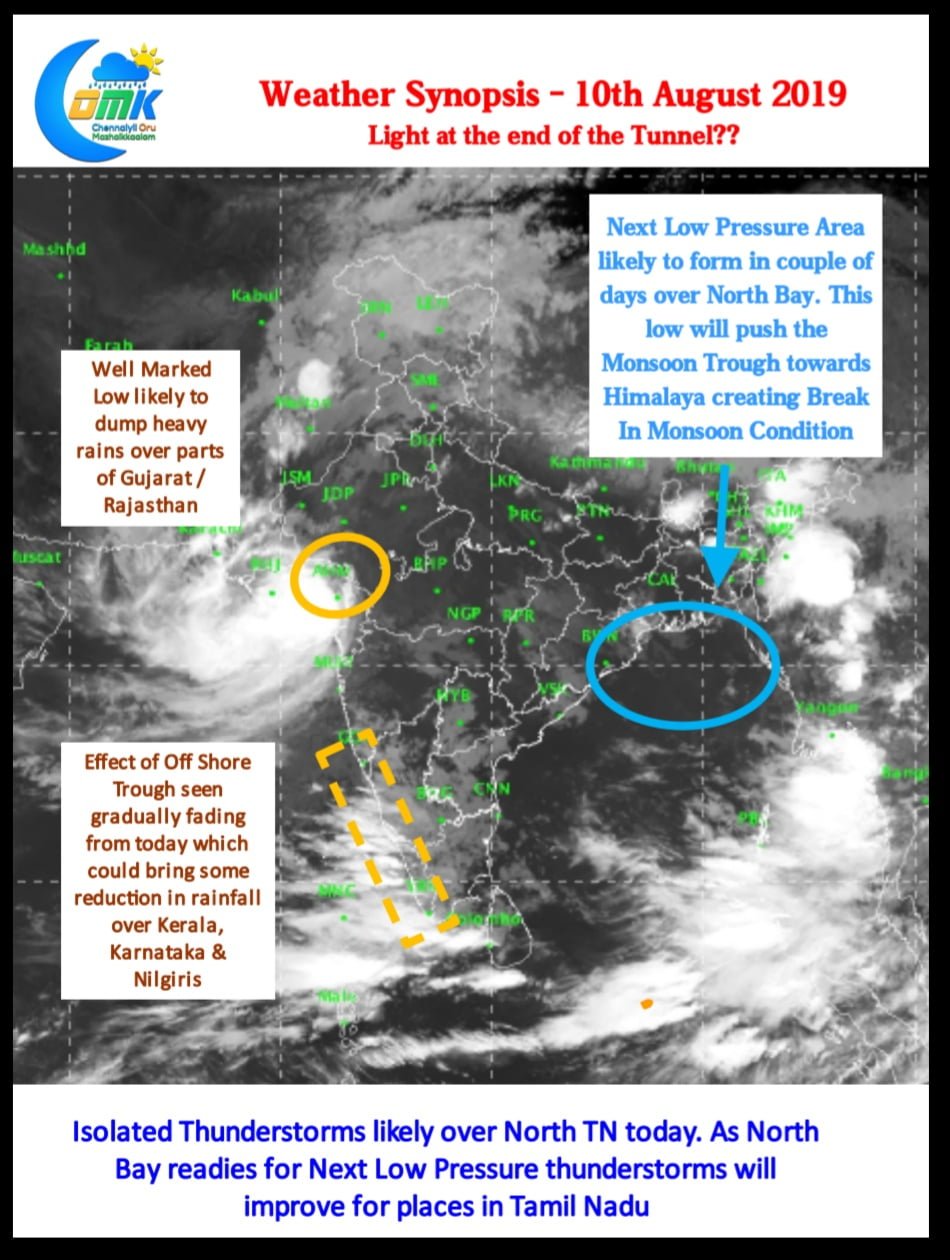 Indications are the spell could finally taper down starting today as weather models indicate the effect of Offshore Trough fading slowly bringing an end to the rains too. There is a slight chance for some Thunderstorms over North TN today.