Not often one gets to see Southwest Monsoon make onset over parts of Gujarat while parts of Tamil Nadu does not see onset yet. Southwest Monsoon this year has already touched down the shores of Saurashtra along with coastal Maharashtra & Gujarat while places like Chennai continues to be outside the onset conditions. 2019 saw something similar when the onset of Southwest Monsoon over Chennai and rest of North TN was confirmed by IMD on 23rd June, though that year the Monsoon onset over Kerala was delayed until 8th of June. Even in 2019 the onset over the West Coast went only upto South Konkan before Chennai saw onset.
Nevertheless this certainly confirms the overall dullness in the monsoon dynamics currently prevailing. This sub par monsoon dynamics is a blessing in disguise for Tamil Nadu though which typically falls under the rain shadow region when the Monsoon is active and the Westerlies are strong. Parts of Tamil Nadu is seeing very weak westerlies at 1.5 kms ASL which are as low as 10 knots indicating how weak monsoon winds are at the moment. This along with a UAC like feature in South bay has provided the right platform for thunderstorms to benefit from the presence of Kelvin Wave over the Indian Ocean Basin. Presence of Kelvin Wave is known to enhance thunderstorms over Peninsular India bringing some intense thunderstorms after a hot day.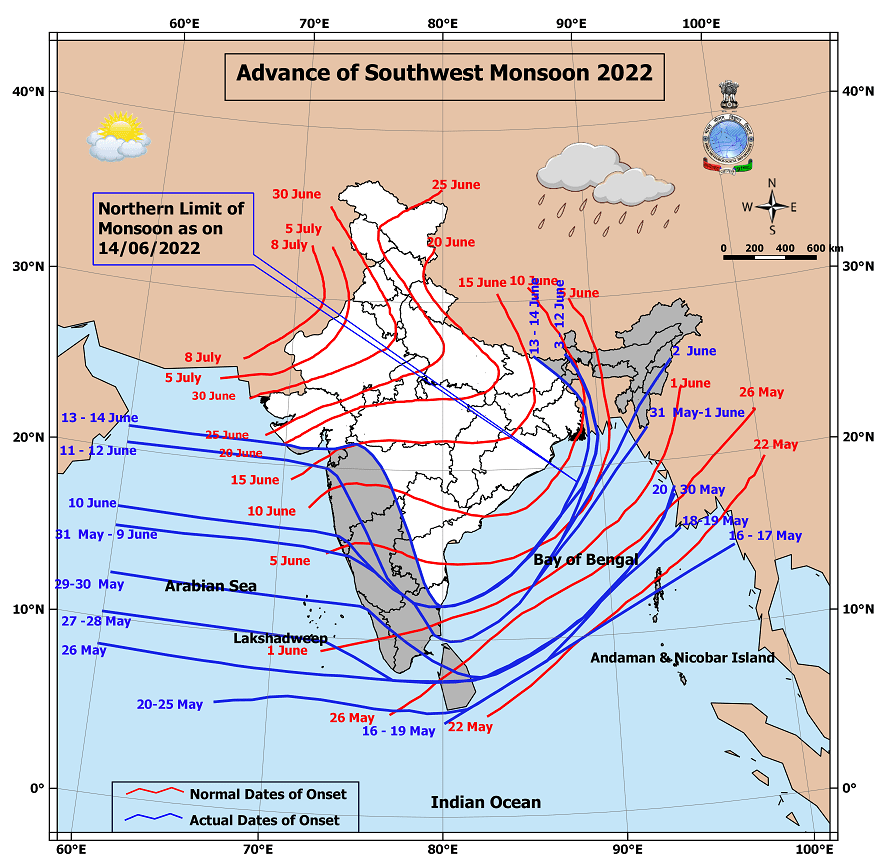 The steering winds continue to remain weak so despite conducive conditions storms will be very slow moving and in many instances stationery as well giving some isolated places very heavy spell of rains as intense thunderstorms bloom later in the evening. Chennai will continue to be a case of touch and go though the rains which few places around South suburbs like Madipakkam, Velachery etc go early today morning indicate things are certainly picking up. Chennai is due for its first spell of monsoon thunderstorms and it is only a matter of a day or two before it gets its share.