As models estimated the Weak Easterly wave has started to provide rains to coastal areas since last night.  Many places to the south of Cuddalore recorded light to moderate rains last night.  Chidambaram AWS recorded nearly 6 cms of rains which continued right through the night.  Parts of Thanjavur district also recorded moderate rains with Aduthurai Agro recording nearly 2 cms during the night.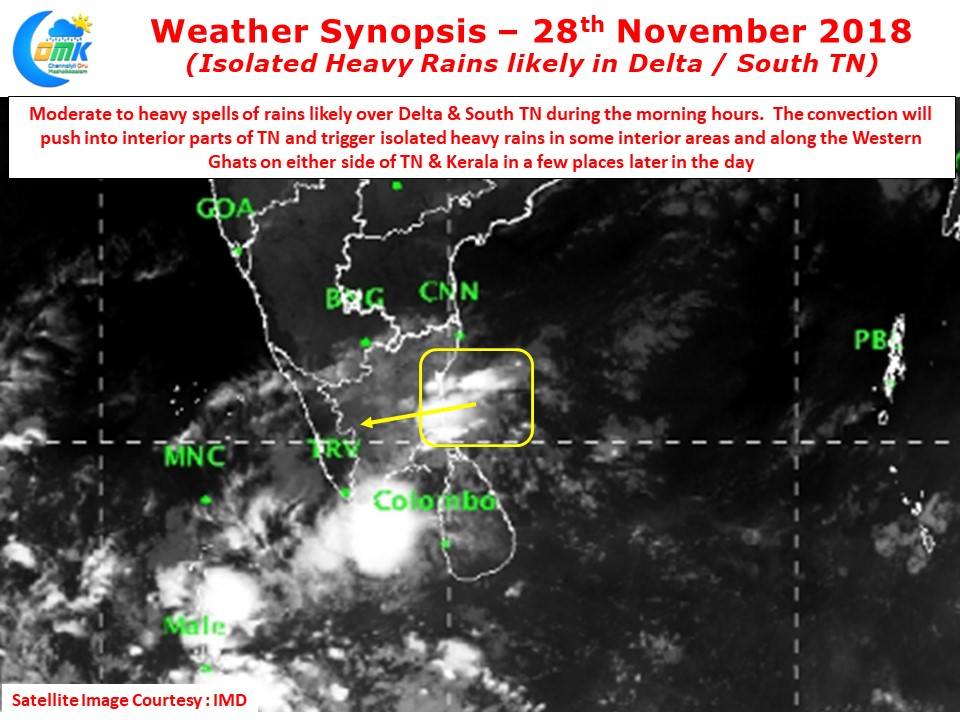 Satellite images clearly indicate the increased convection near the coast triggered  by the influence of Easterly Wave.  These rain bands are likely to give moderate to heavy rains along the coast between Delta & South TN during the early hours and subsequently will move inland pushed by fairly strong Easterly winds that is currently prevailing.
With increased strength in the Easterly winds the remnant convection will move inland and provide rains to the interior places on its way.  As the day progresses aided by the day time heating which is expected to happen through clear skies the East to West moving convection is likely to evolve into thunderstorms in the interior areas particularly closer to the Western Ghats triggering moderate to heavy spells of rains in a few places.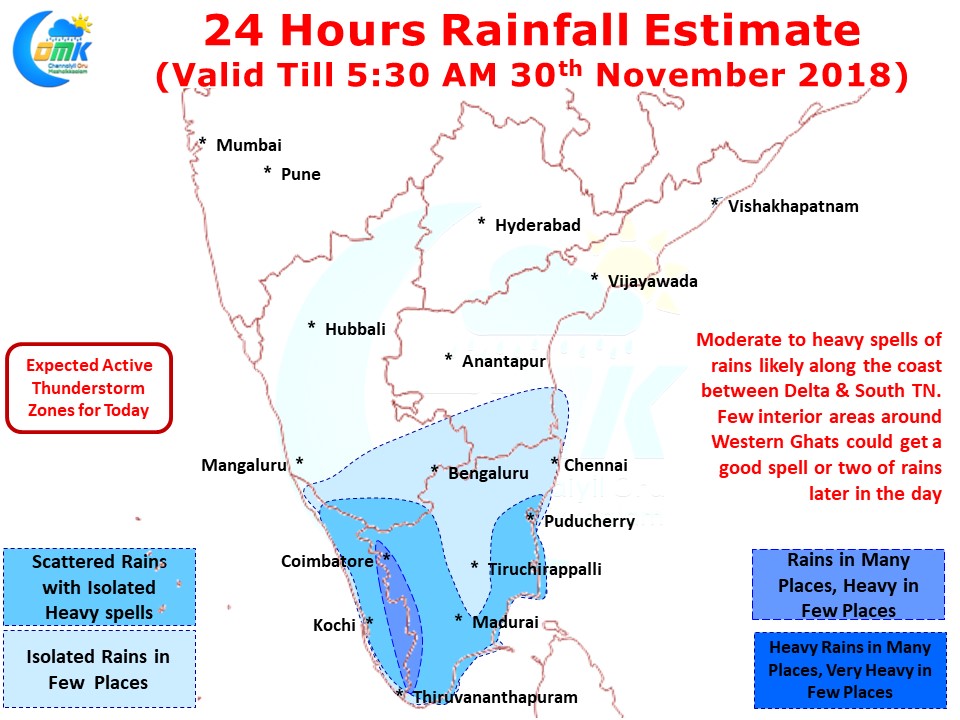 Coastal areas will continue to see early morning / late night rains on account of the Easterly wave activity.  While places south of Mahabalipuram will catch a good spell or two of rains places like Chennai may have to be satisfied with possible light rains in a few places or spells of passing showers during the morning hours / late night hours.