Yesterday saw a spattering of Rains over many parts of Chennai. While some places along the coast got moderate to short heavy spells places further away from the coast had to live with only drizzle / light rains. Today early morning saw parts of Cuddalore district along with parts of Nagappattinam record moderate showers remniscent of classic Northeast Monsoon Conditions.
Today once again it is likely to be a 50:50 day with convection from Bay expected to brush the coastal areas of Tamil Nadu guided by the winds at 1.5 kms Above Sea Level. Once again since the wind pattern will be from North / Northeast only places a few kms away from the coast may get lucky while rest of the areas may see only isolated spells of light rains with some cloudy skies.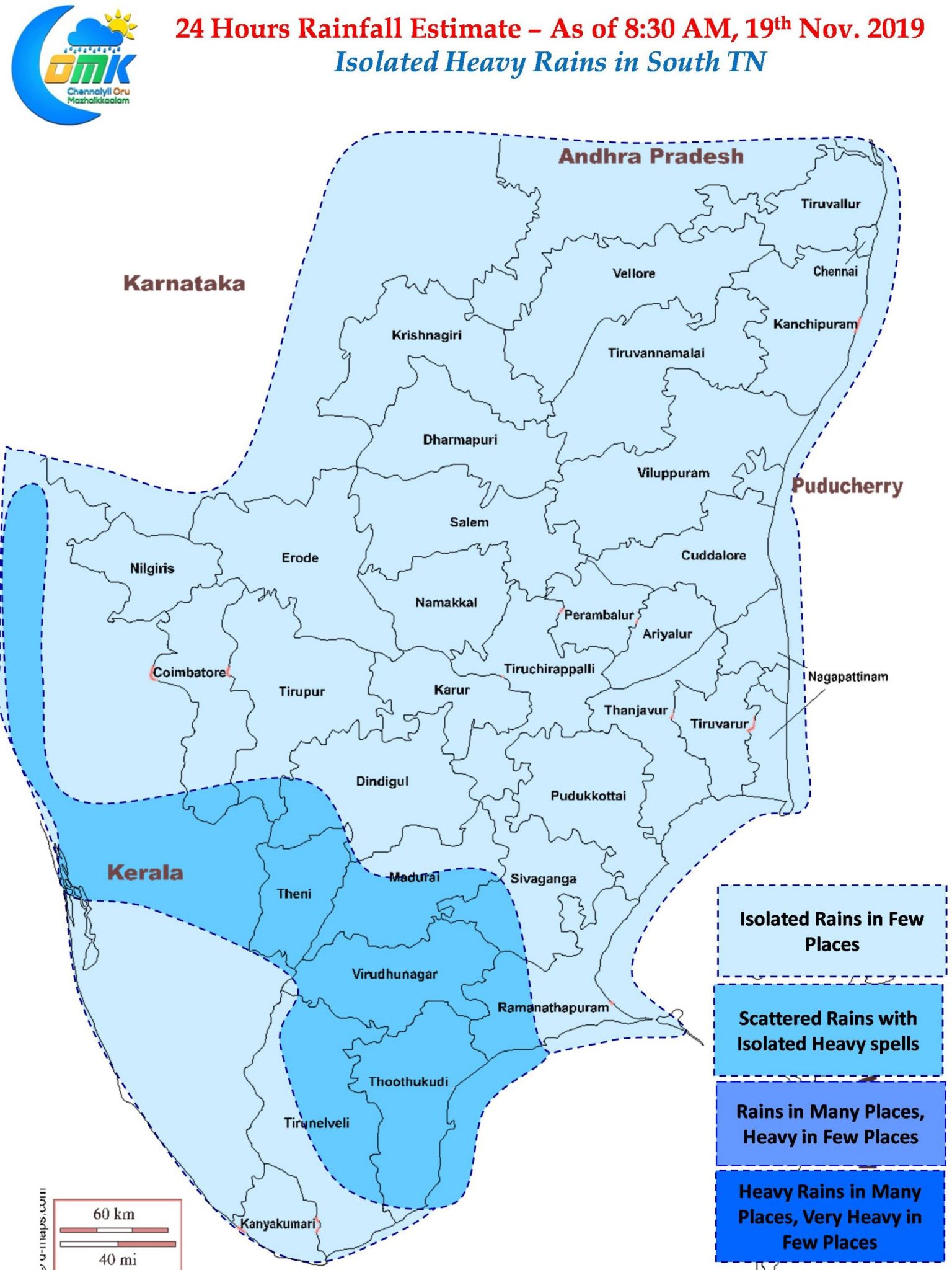 It is indeed tiring to keep tracking weather outputs when the rains end up as close call on a regular basis. But these disappointments are part of the learning one gets while tracking a very dynamic subject like Weather. The next couple of days there is likely to be a change of fortune for Coastal Tamil Nadu as the Easterlies seem to be strengthening & streamlining bringing increased moisture over Coastal Tamil Nadu.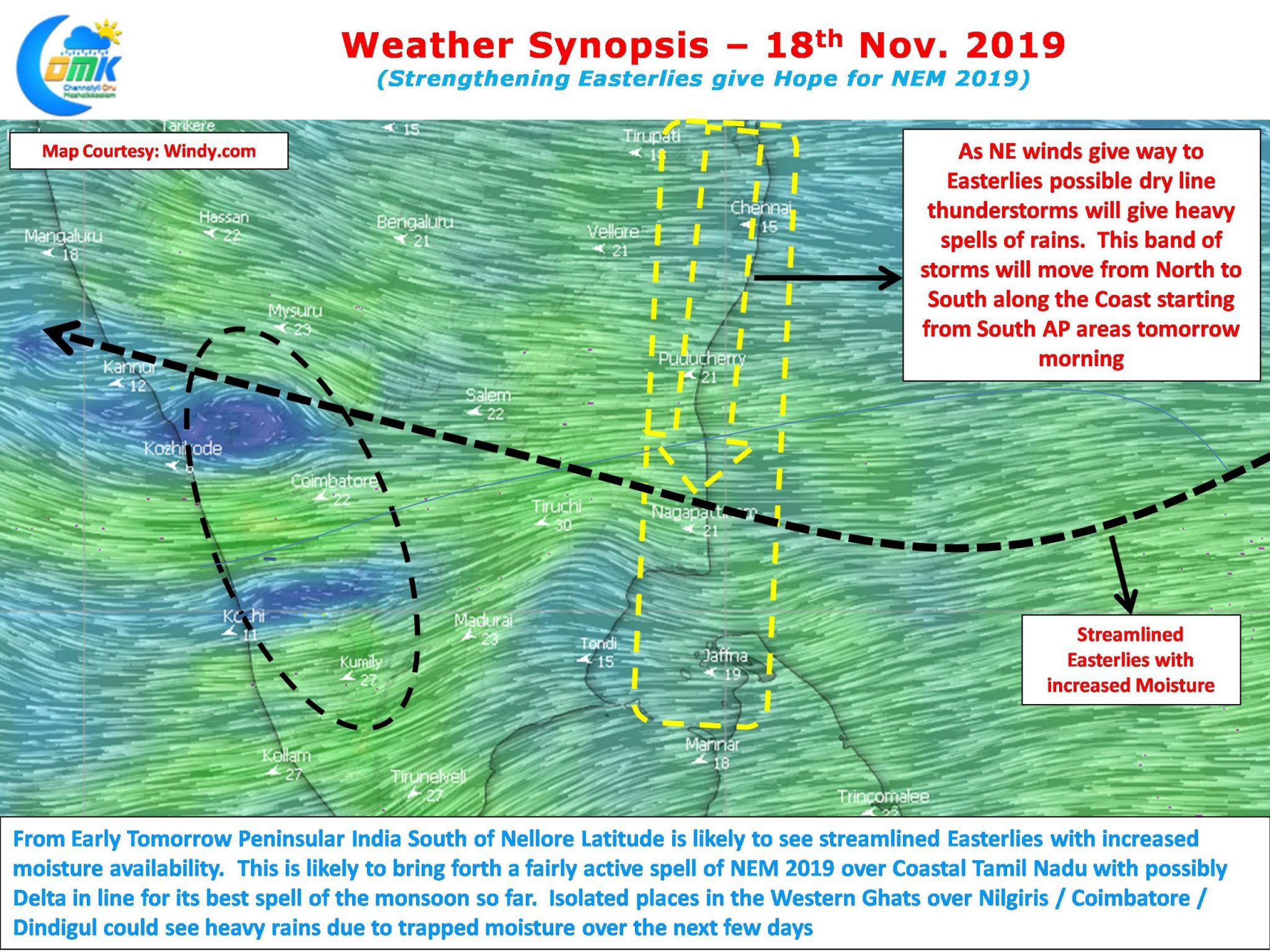 Peninsular India all the way from Nellore latitude is likely to be under strong Easterlies from early tomorrow morning till the weekend. This is likely to bring possibly the best rain spell of the season so far for Delta districts. As the Northeast Winds give way to Easterlies there will be few places that will witness dry line thunderstorms starting tomorrow early morning. This is likely to start from possibly South AP a little North of Chennai and gradually move down along the coast. While these dry line thunderstorms may not be long lasting it could give heavy spell of rains as the winds change at the respective places.
Worry Not. Even for a place like Chennai there is still another 4 weeks of Monsoon time left. கார் மழை காலமாம் கார்த்திகை நேற்று தான் துவங்கியது.