With Monsoon remaining active over West Coast most of Tamil Nadu has been seeing dry conditions prevail with muggy cloudy weather being the order of the day. On the one hand the cloudy skies have been keeping a check on temperatures so days remain fairly pleasant in places like Chennai with night time minimum temp also showing a reduction off late compared to a couple of weeks back the mornings have also started to become extremely comfortable even if thunderstorms are not around.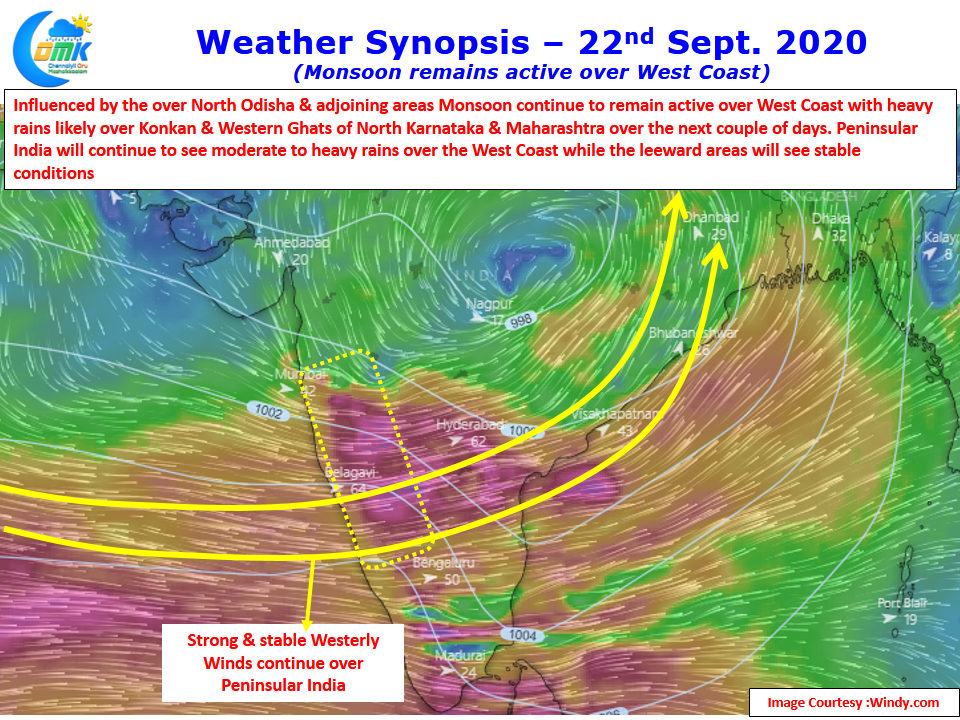 With the well marked low off the coast of Odisha & surrounding areas continuing to persist Monsoon is expected to remain active over West Coast for the next couple of days. While Karnataka & Kerala may see moderate rains with heavy rains in a few places places further up in North Karnataka & Konkan coast along with the Ghats will see heavy to very heavy rains in many places as strong Westerly winds hit the peaks.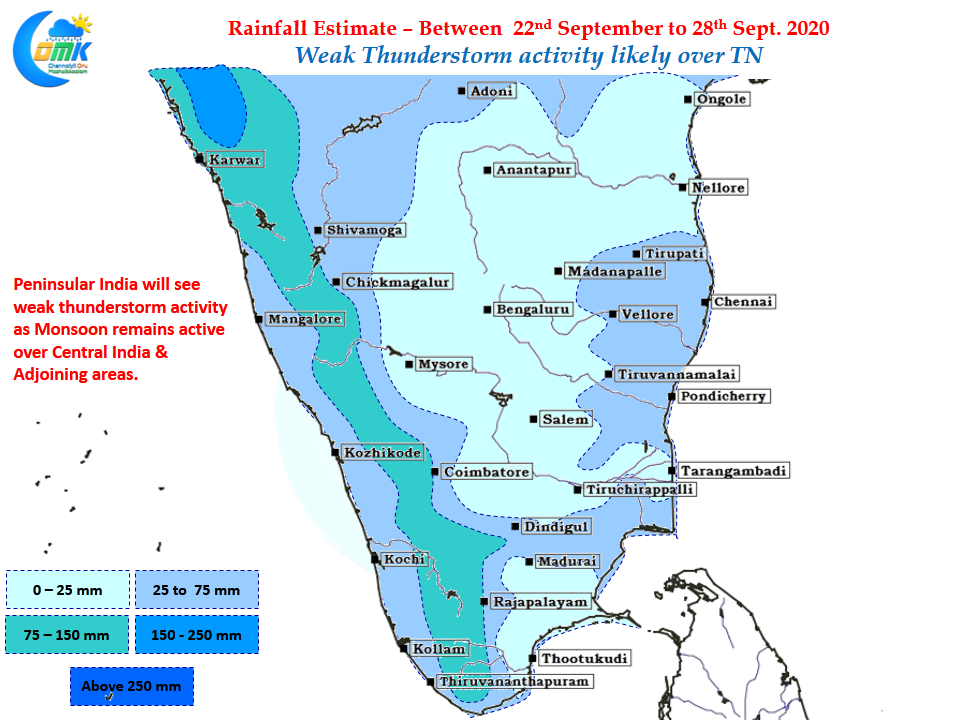 Down South though Peninsular India is likely to see fairly stable weather with mostly dry conditions likely to prevail until early next week when the influence of the current Low Pressure will fade away from the Sub Continent Monsoon dynamics. We will get some clarity on the start of Monsoon withdrawal towards end of this week. It may be good to remember last year the Monsoon withdrawal started only from 9th October and completed a rapid withdrawal bringing with it simultaneous onset of Northeast Monsoon.