Southwest Monsoon has been extremely vigorous over the West Coast bringing extremely heavy rains over many places in Western Ghats. Both Godavari & Krishna basin has been getting very heavy inflows leading to large scale flooding over Peninsular India. In particular North Karnataka is possibly seeing historic water levels in Krishna & it's tributaries like Ghataprabha.
On the other hand this Monster Monsoon Spell has finally resulted in increased inflows into Cauvery Basin too giving hope for farmers in both Karnataka & Tamil Nadu for the upcoming months. As the video indicates almost all of the river monitoring stations across the basin has been showing increased inflows with the Gauge at Sakleshpur at Highest Flown Levels. The coming 3 / 4 days possibly will be the window for Cauvery to fill up the dams in its course post which we can expect a lull in monsoon conditions.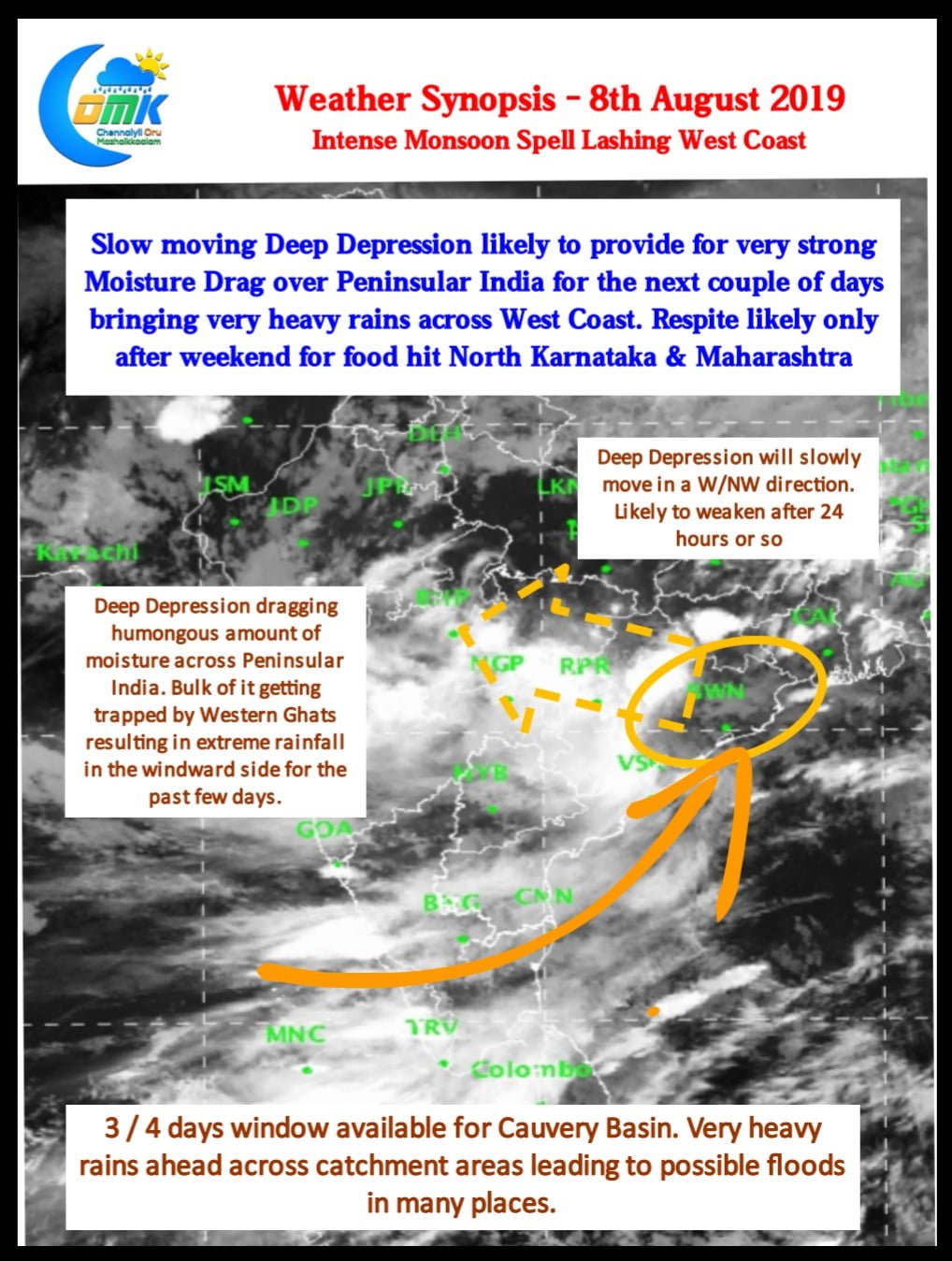 The Deep Depression has been making slow progress thereby dragging extremely high amount of moisture across Peninsular India. Bulk of this moisture is getting trapped by the Western Ghats resulting in extremely heavy rainfall over many places in the Shahyadris. Jor near Mahabaleshwar has recorded rains in excess of 30 days everyday for the past 6 days and could end with a complete week of 30+ cm rainfall. The Deep depression could weaken in about 24 hours while moving W/NW direction resulting in a gradual reduction of rains after weekend. Till then there's going to be no respite from flooding over North Karnataka.