The first fortnight of August is shaping up to be the Make or Break Phase for the Cauvery Basin. Through our repeated posts we have been highlighting the pressure Cauvery Basin has been seeing this year on the back of a poor monsoon so far over the catchment areas in Kerala & Karnataka.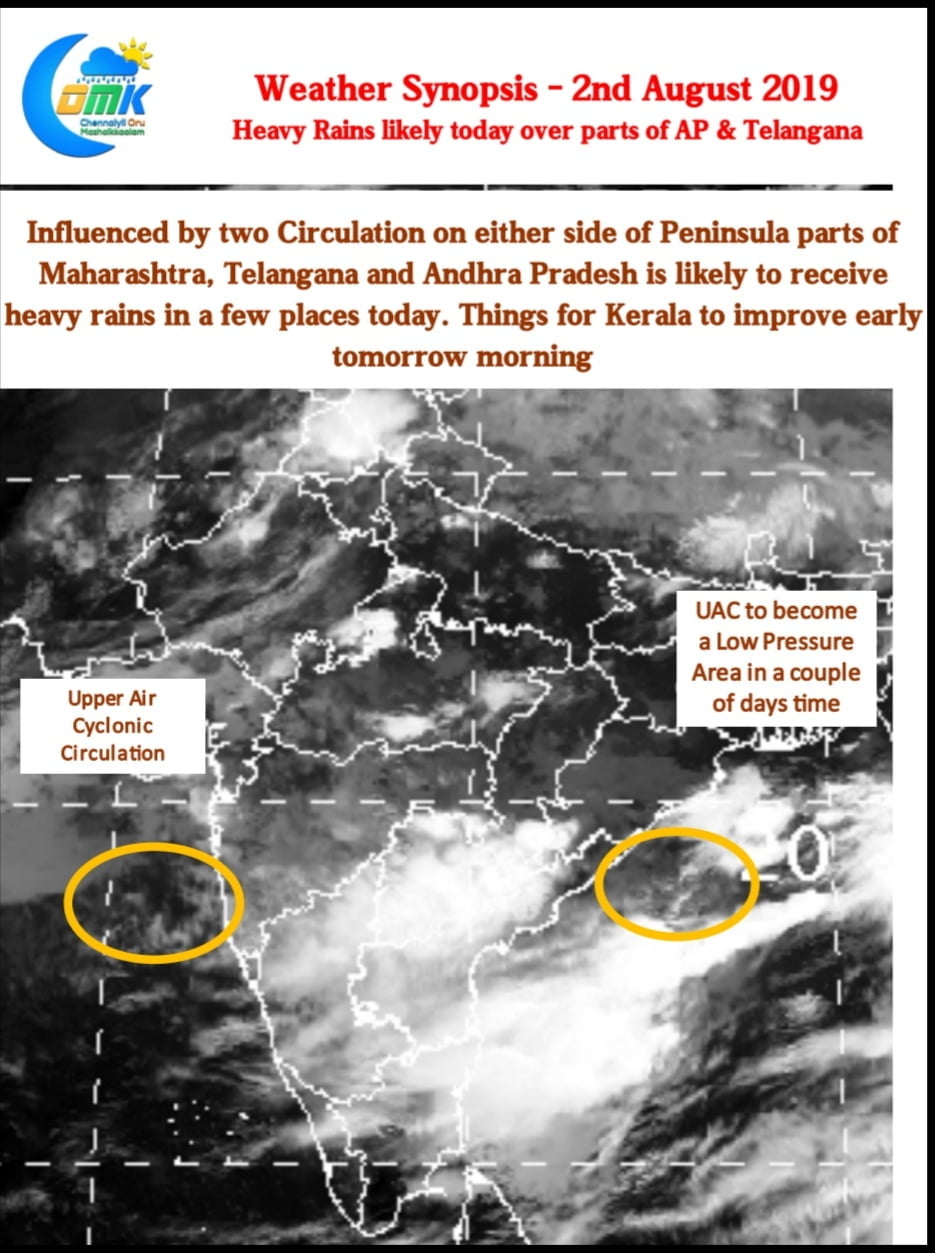 Satellite images indicate the Upper Air Circulation off the coast of Andhra Pradesh is likely to circulate a lot of moisture over parts of Telangana, Andhra Pradesh and Maharashtra. Southern parts of Peninsular India though may not benefit from the Circulation until early tomorrow morning.
Things are looking up as the next one week to ten days may turn out to be the most active phase for Southern parts of Peninsular India. A developing low pressure area over Bay of Bengal could trigger a spell of above average rains in the coming days. This is going to be crucial between Cauvery Basin ending with a deficit or inch closer to near normal.
There's very slight chance of Coastal Tamil Nadu and adjoining parts of Andhra Pradesh catching up a spell or two of evening thunderstorms today. Due to strong Westerlies these may be fast moving though giving sharp spell of rains to a few places along the coast.