As Cyclone Titli strengthened weather in Tamil Nadu has started to trend towards drier conditions since yesterday.  Along with drier conditions there has been an increase in temperatures also over a few places.  While Chennai Nungambakkam saw 1.2 degrees higher than normal max temperature yesterday the Airport IMD observatory recorded 35.5°C, 2.5°C higher than the average for this time of the year.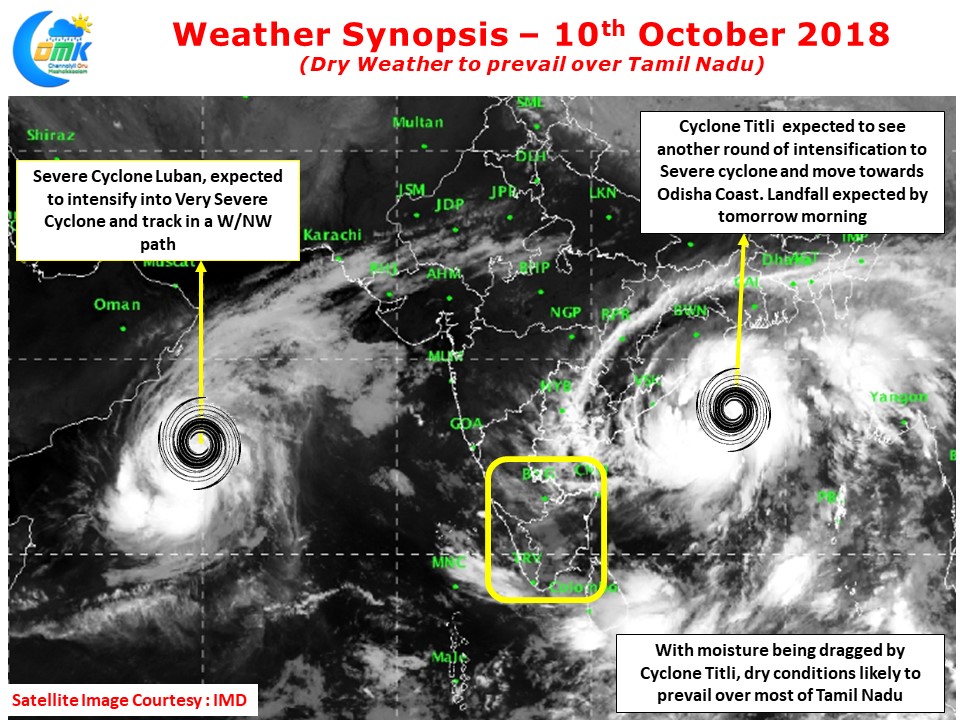 With IMD confirming Cyclone Titli yesterday along with the already Severe Cyclone Luban we have for the first time in more than 40 years two simultaneous cyclones in North Indian Ocean Basin.  Cyclone Luban is expected to come under the influence of Dry Air soon which could influence its overall strength at the time of the landfall.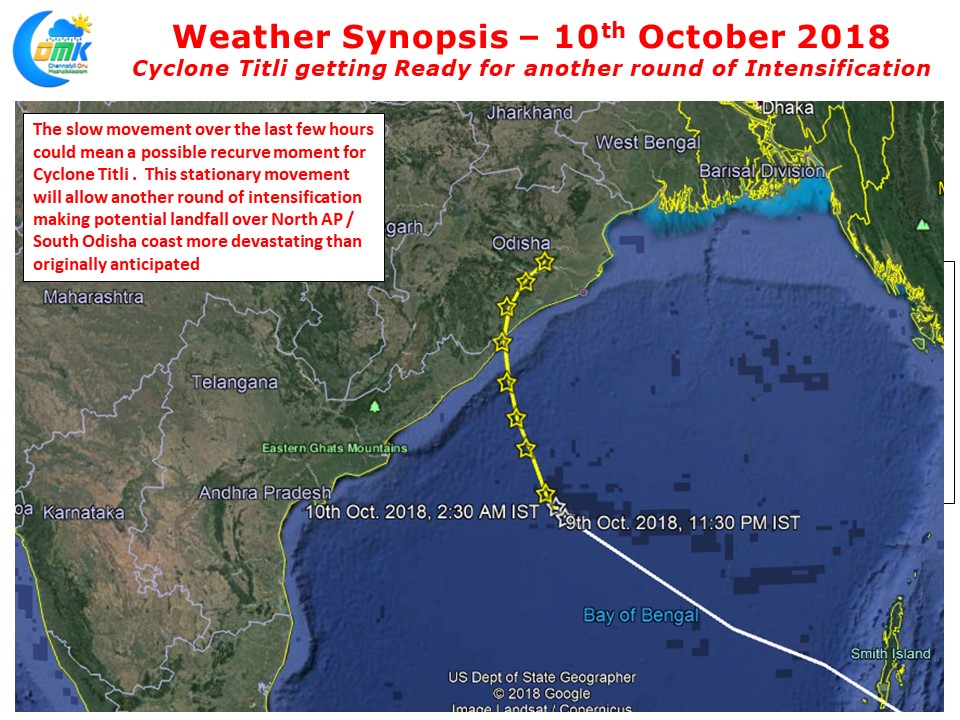 There is no such issues for Cyclone Titli as decreasing wind shear along with perfect outflow conditions would mean we are likely to see another round of Fast Intensification from the system as it nears the coast.  Models & IMD are expecting a landfall over South Odisha coast and a subsequent Northeast Recurve, the system has slowed down over the past few hours which could be an indication of possible Recurve happening with the Deep Layered Ridge over Indo China currently driving Cyclone Titli.  Any stationary movement would mean more intensification making a potential landfall over North AP / South Odisha Coast more devastating than originally estimates.  This needs to be taken into account during disaster preparedness.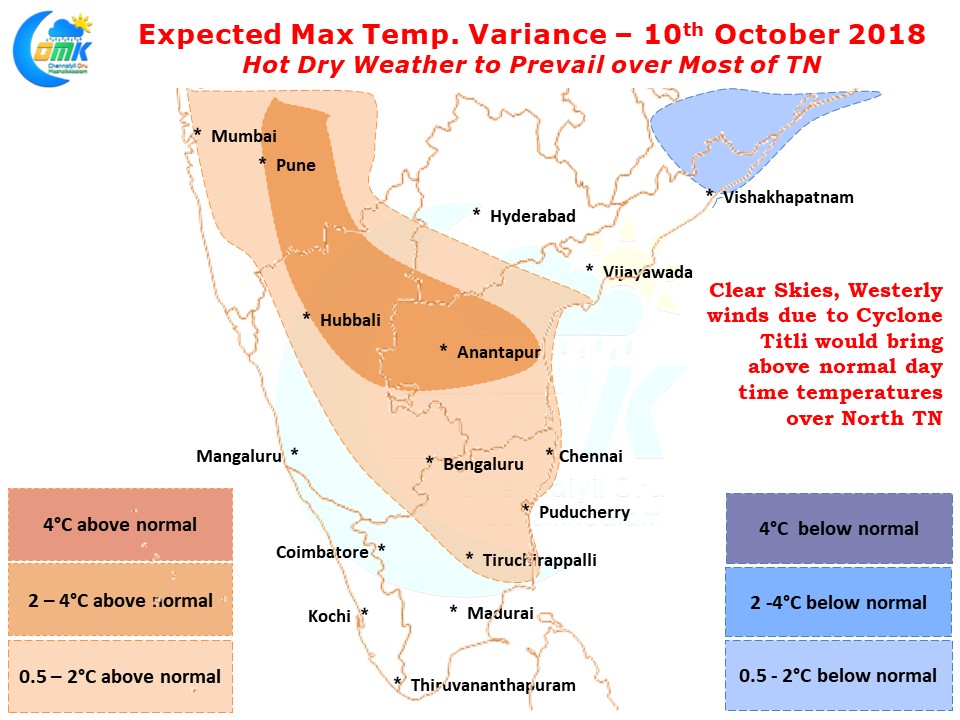 In the meanwhile dry weather is expected to persist over most of Tamil Nadu with temperatures likely to stay above normal across North Tamil Nadu including Chennai as moisture gets pulled by Cyclone Titli leading to dry atmospheric conditions over Peninsular India. Things expected to change only after the cyclone completes its lifecycle.