Cyclone Fani continues to make slow progress in Bay of Bengal and is expected to intensify into a Severe Cyclonic Storm. Currently lying about 925 kms to the E/SE of Nagappattinam the cyclone has tracked roughly in a NW direction though has been moving slowly.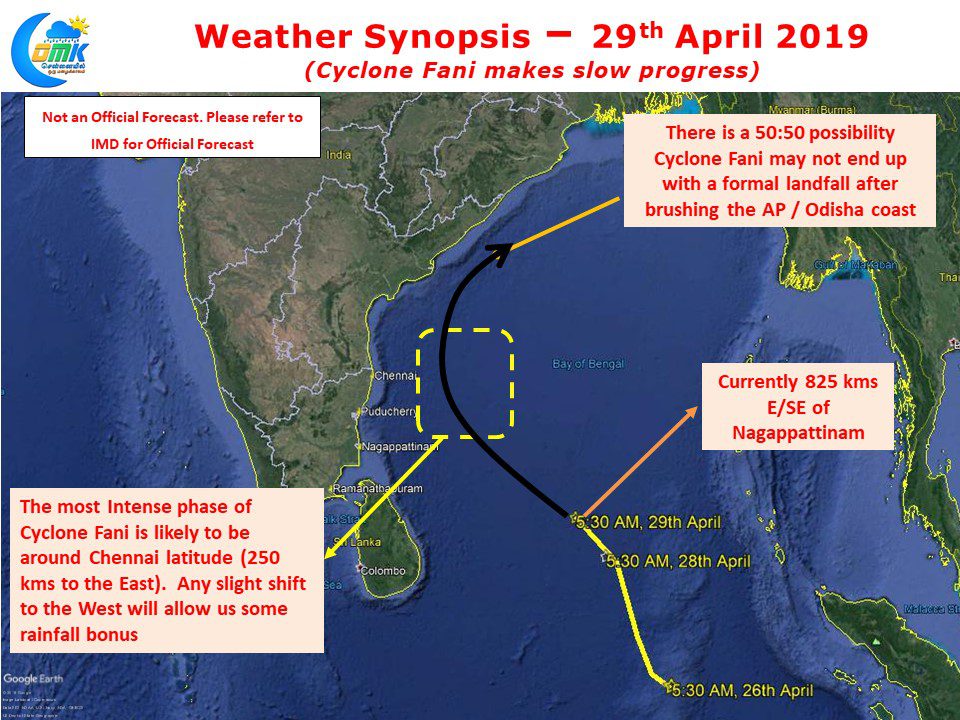 Models are fairly in agreement about the NW movement to continue over the course of next 24 – 48 hours or so and possibly indicating the most intense phase of Cyclone Fani to coincide when it reaches the Chennai latitude about 250 kms to the East. Any slight wobble in the expected track prior to this and a shift to the West could provide for bonus rainfall opportunities for Chennai.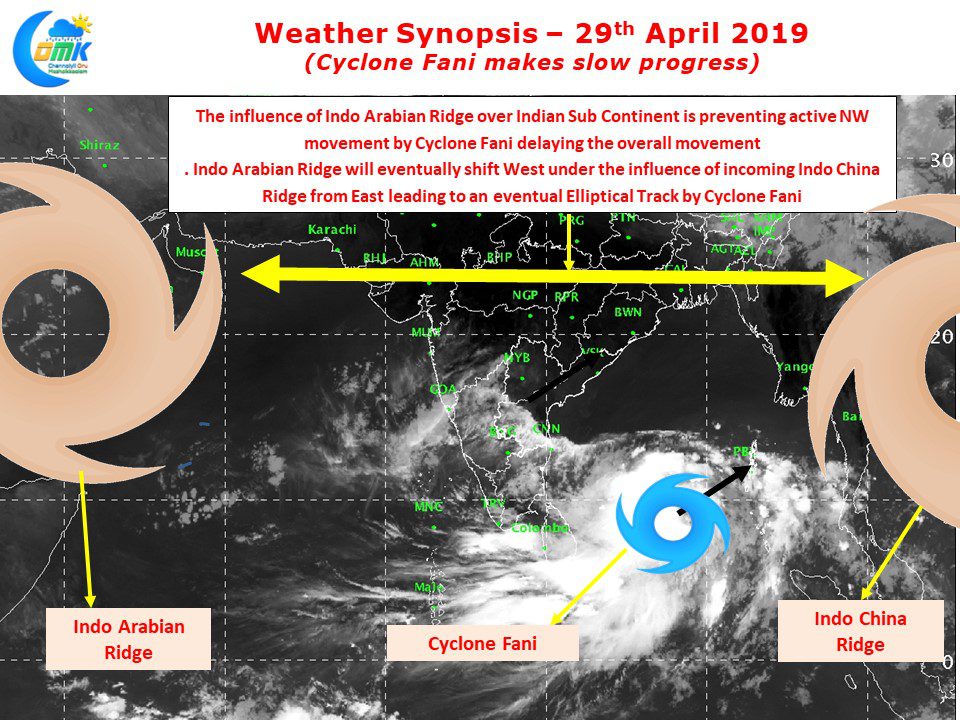 While the system looks better organized compared to yesterday it is still to completely consolidate itself. The bands are still not wrapped yet which shows up in a classic cyclone shape through satellite images. The interplay between the ridges are a treat to watch for weather observers and is in action over Cyclone Fani as well.
The influence of Indo Arabian Ridge (High Pressure) is seen stretching up to Indian Sub Continent which is possibly delaying the Northward climb of Cyclone Fani. Weather Models indicate an incoming Indo China Ridge from the East which will push the Indo Arabian ridge further west allowing it to take steering and make Cyclone do an elliptical path. This NE curve could mean a 50:50 possibility for the cyclone to not make a landfall also.