IMD last evening confirmed the first cyclone of the year 2020, Cyclone Amphan, a name provided by Thailand and pronounced as "Um-pun". After remaining near stationary for nearly 60 hours it has started showing momentum moving gradually in a NNW direction since last evening. As of today morning 5:30 AM it currently lies at about 650 kms ESE of Chennai.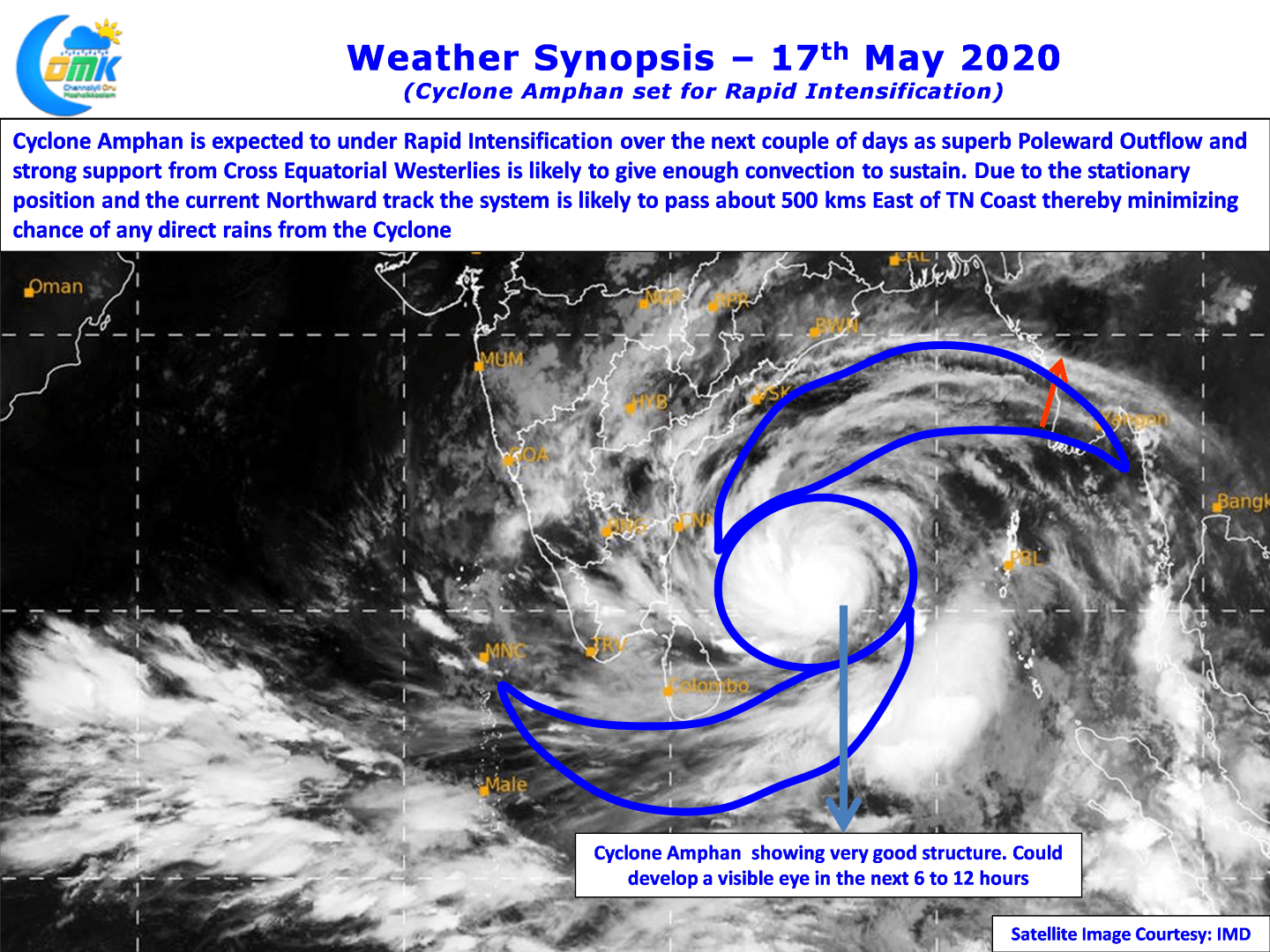 Satellite imagery suggests Cyclone Amphan showing an impressive dual band with strong poleward outlfow and a good supporting inflow through Cross Equatorial Westerlies. On account of the strong CEW created by Amphan we are likely to see the onset of Southwest Monsoon over the Indian Sub Continent within the next 12 to 24 hours right one cue. The near stationary position for the past couple of days has meant Cyclone Amphan will not take a Northward track rather than the initially estimated NW and subsequent NE recurve.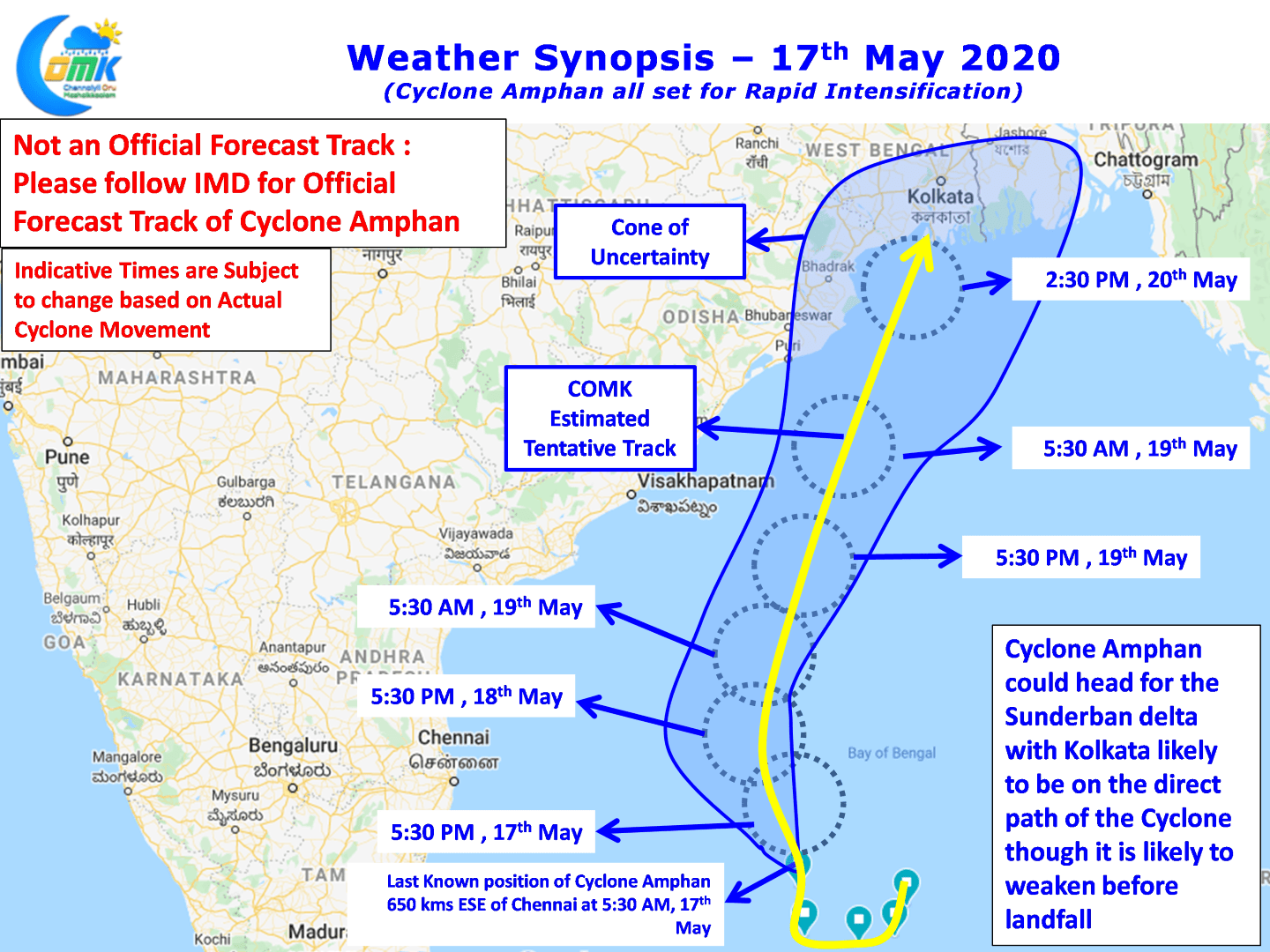 Over the next 48 hours or so Cyclone Amphan is all primed for Rapid Intensification during which it will continue to move in a slow paced manner building up momentum while intensifying before a final burst of pace like a sprinter toward the finish line on 20th heading towards the Sunderbans delta region. It appears going by weather model outputs the Greater Kolkata Urban Agglomeration could fall under the direct path of Cyclone Amphan though there is a chance it could slightly weaken just before landfall under the influence of high shear in the North Bay.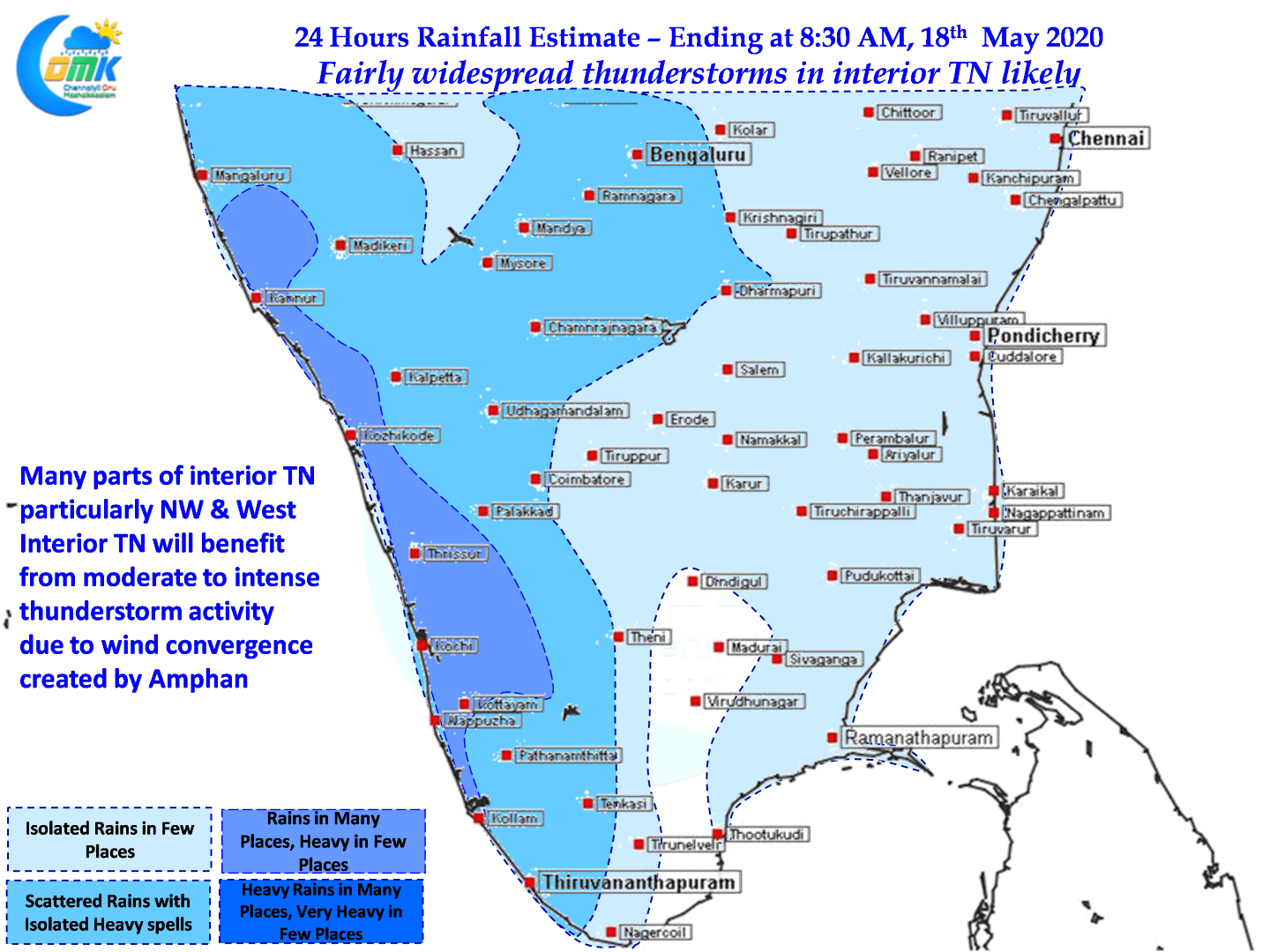 In the meanwhile interior Tamil Nadu is likely to see two good days of thunderstorms as Cyclone Amphan intensifies and climbs up the latitude thunderstorms are likely to increase in intensity & spread over Western & Northwestern Parts of Tamil Nadu today & tomorrow. As the Winds are from the west some of these storms will move from interior areas towards the coastal areas. With thunderstorms one bit of luck in the form of falling under the right band of convergence will give a good spell of rains.