As West Interior Tamil Nadu enjoys the best spell of rains this year for the past few days, Coimbatore broke the all time record for highest monthly rainfall during September set way back in 1972.  As we write this Coimbatore AP has recorded 88 mm till 5:30 AM taking the September tally to 254 mm breaking the 218 mm recorded in 1972.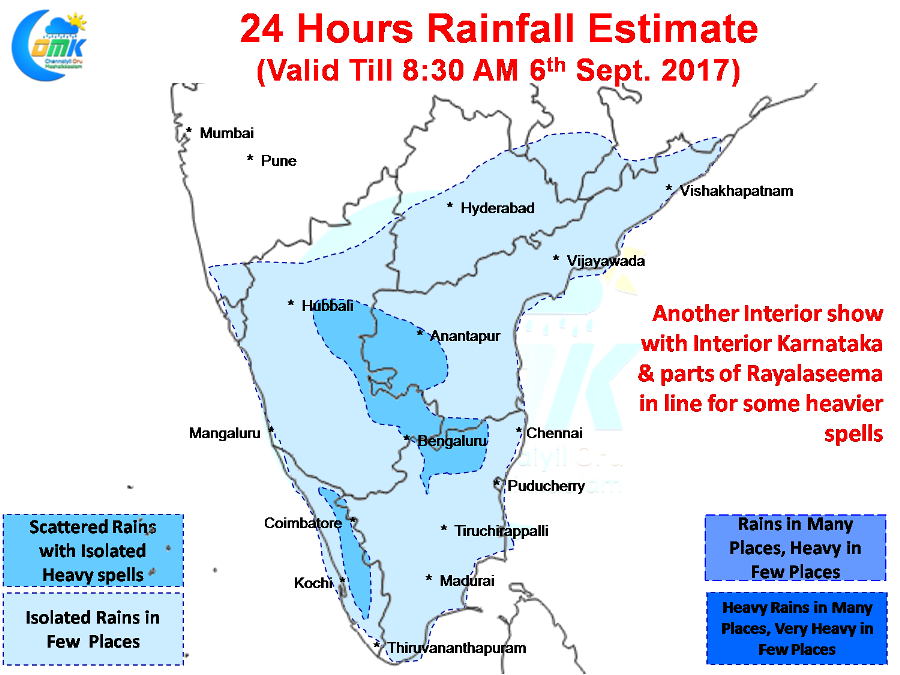 The spell of interior rains is set to continue for a further few days over Peninsular India with today Rayalaseema &Interior Karnataka along with parts of Northwest Interior Tamil Nadu in line for some good rains during the day.  Once again places along the western ghats in Tamil Nadu could be getting moderate spells of rains with one or two heavy spells at times with few places in Kerala also enjoying moderate rains from thunderstorms rather than typical monsoon rains.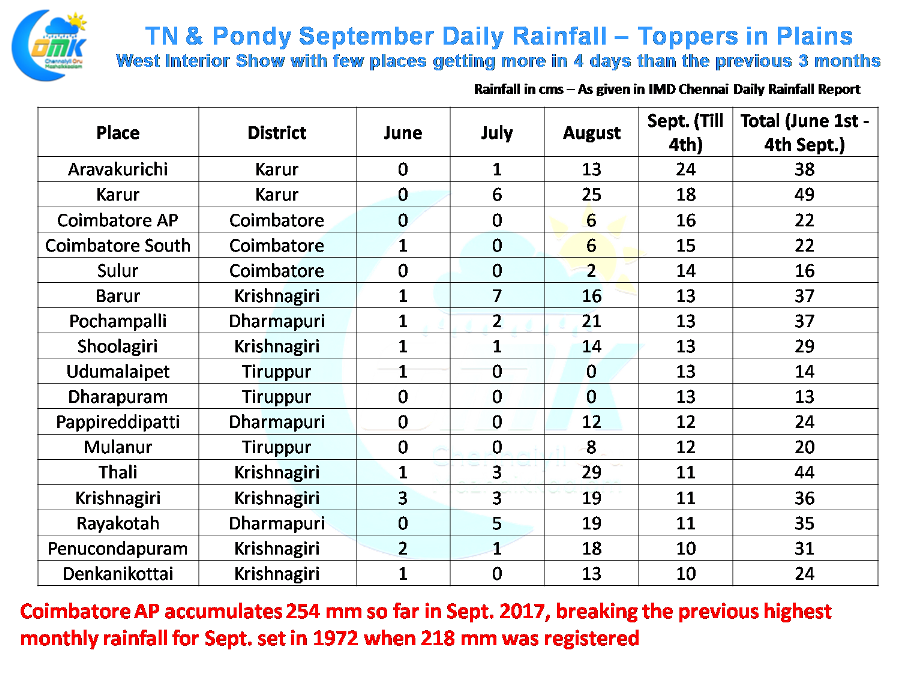 But the highlight of September so far has to be West Interior Tamil Nadu where some of the places have recorded more rains in the last couple of days in comparison to the rest of the year.  Udumalaipet, Sulur, Coimbatore, Dharapuram all recorded very minimal rains this Southwest Monsoon till the start of September.  All changed with the arrival of the wind instabilities in the form of Upper Air Cyclonic Circulation & North South Trough.
A region which has  been possibly seeing poor monsoon for multiple years and a water table that was plummeting by the meters with each passing year needed these spell of rains to bring back some cheer to the farming community.  One swallow certainly does not make a summer but this spell of rains is certainly going to help in recharging the ground water which will provide long term benefit to the farming community.
Powered by WPeMatico