Since the process of seasonal wind change started ticking areas in Coastal Tamil Nadu have been pretty much been quiet with all the thunderstorms & Rainfall action happening in the interiors. Especially places along the Western Ghats have seen bulk of the thunderstorm activity. Yesterday also saw places in Dindigul, Theni & Virudhunagar districts record decent rains.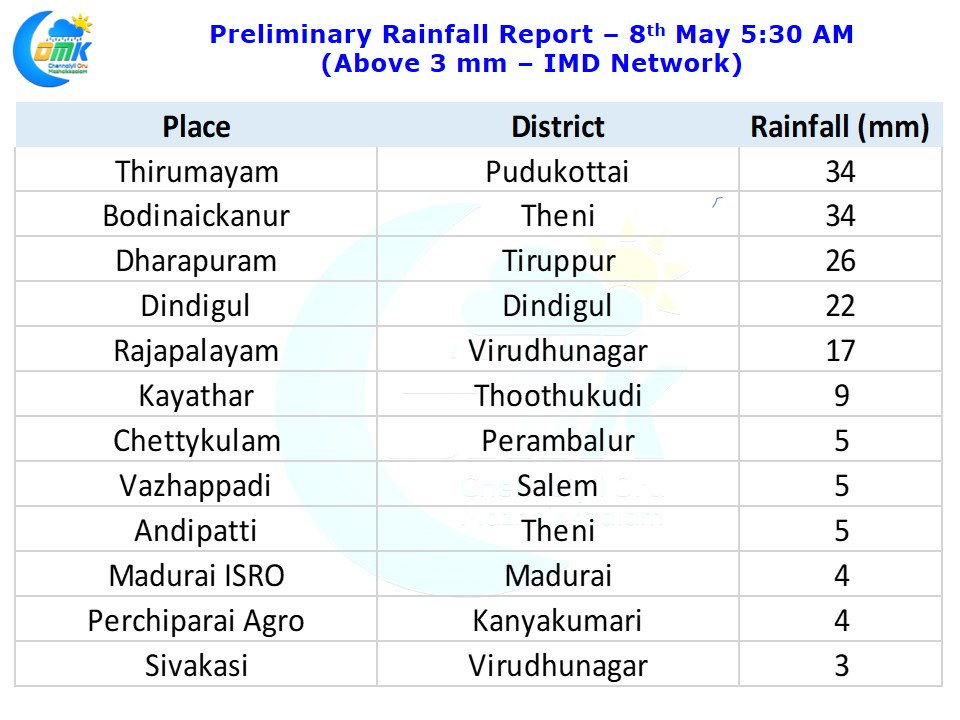 As the Easterlies try to change to Westerlies this process of change creates fairly unstable atmospheric conditions. Coupled with the convectional lift provided by day time heating thunderstorms get formed late afternoon / evening bringing rains along with it. Coastal areas like Chennai etc typically fall under Easterlies and hence miss out on the thunderstorms as the storms move from East to West on days when Easterlies is stronger, while during Pre Monsoon time the Westerlies are not strong enough to push the storms until the Coast giving all the rains only to the interior places even during those days when Westerlies tend to dominate Easterlies.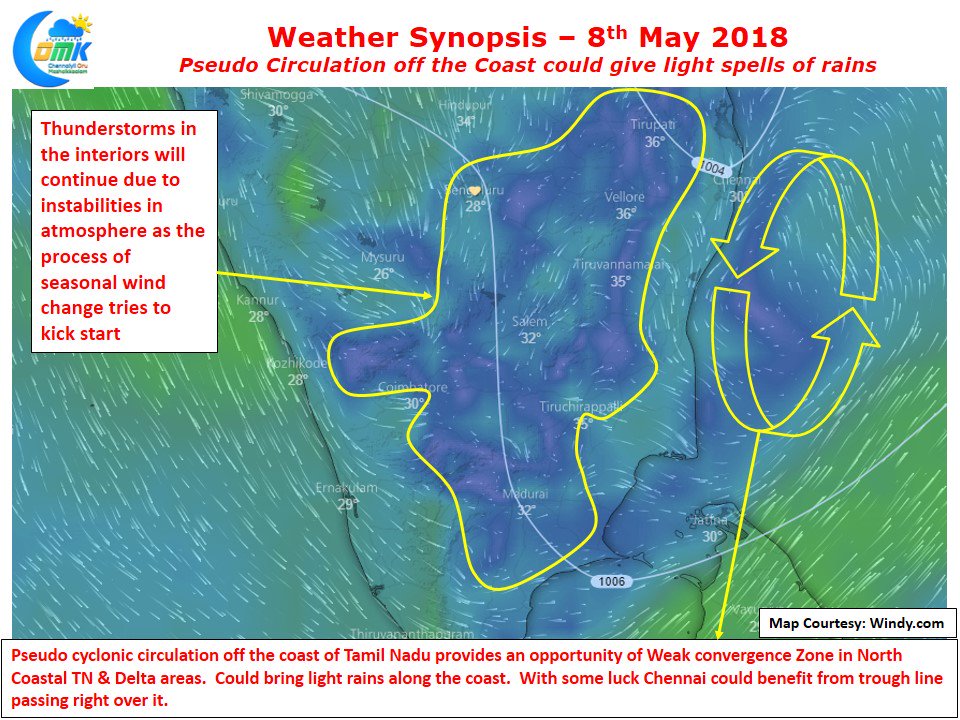 Synoptic conditions like Upper Air Cyclonic Circulation / Low Pressure / Depression etc tend to bring the better rain spells to coastal areas. Today wind charts of models indicate a pseudo upper air cyclonic circulation off the coast of Tamil Nadu. This is creating a weak temporary convergence effect over coastal areas that could bring some light rains along the coast. With the trough line passing over Chennai it remains to be seen if Chennai will see some rains.