The last few days have been very good for Cauvery Basin with good rains in the catchment areas of Kodagu & Wayanad contributing to some heavy inflows into Cauvery & Kabini respectively making the overall Cauvery Basin swell. After nearly 5 years we could possibly see all the major reservoirs in the basin reach Full Reservoir Level (FRL). August 2013 was the last time the two flagship reservoirs of Karnataka & Tamil Nadu, KRS & Stanley Reservoir, reach Full Reservoir level on the back of a strong monsoon performance during middle of August.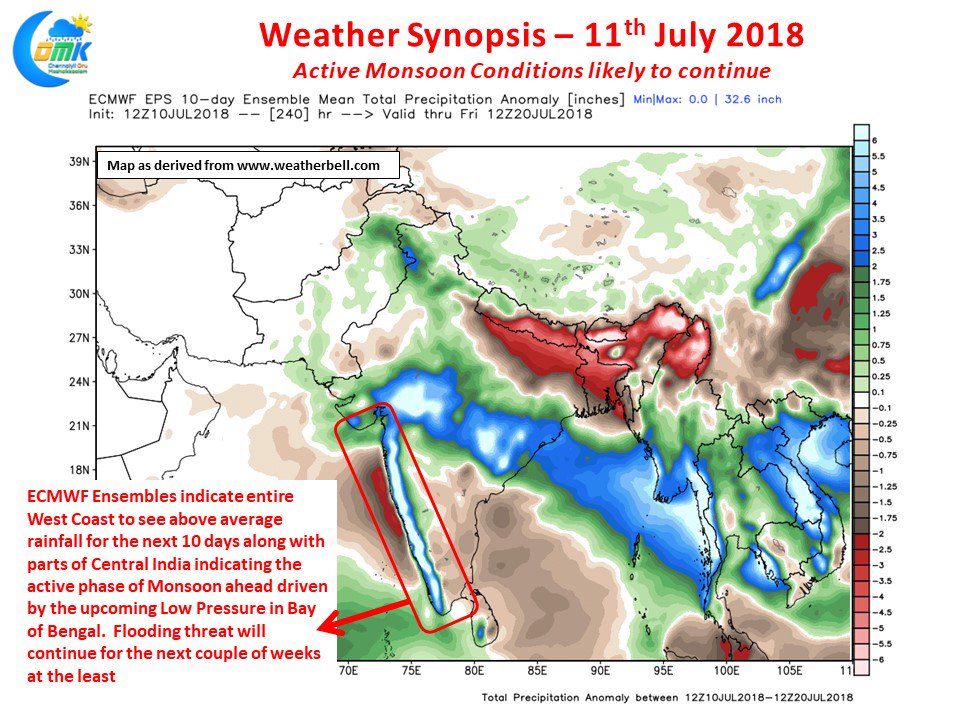 Numerical models are consistently indicating an active & vigorous phase of monsoon ahead for the West Coast of India along with Central India. Aided by the upcoming Low Pressure in Bay of Bengal we are likely to see a very strong monsoon surge for the next couple of weeks or so. Ensembles indicate above average rains for the coming couple of weeks all along the Western Ghats. This is likely to augur very well for the catchment areas of the dams situated along the Ghats.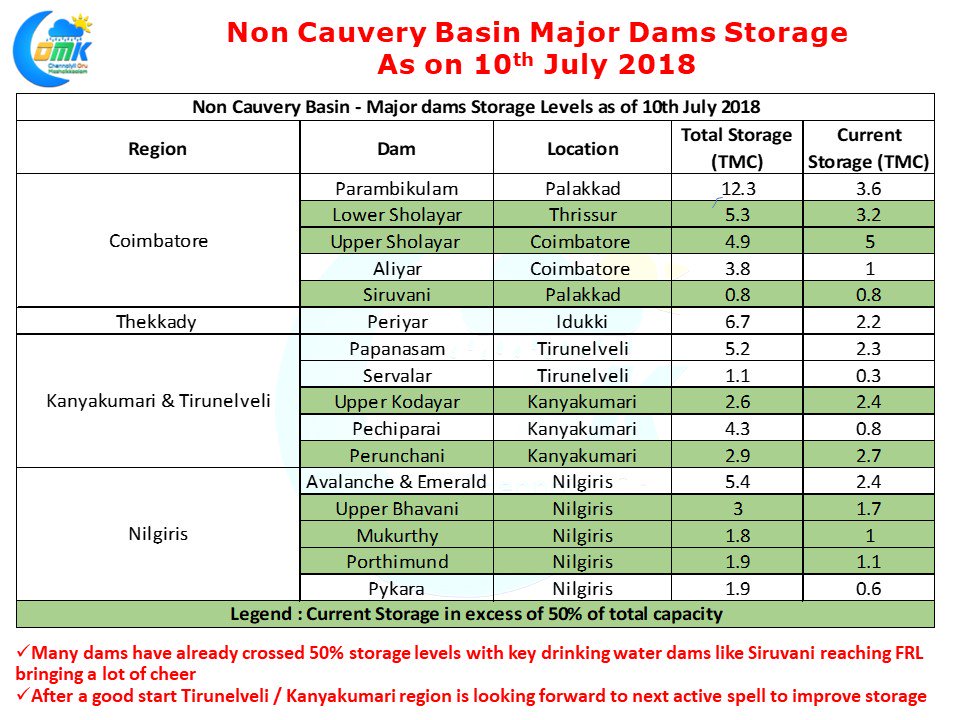 While most of the talk is around the Cauvery Basin it is indeed a very good development to see the storage levels of important Non Cauvery Basin dams too. Yesterday saw Siruvani, the key source of drinking water for Coimbatore, reach Full Reservoir Level after few years bring a lot of cheer to the citizens of Manchester of South India. Similarly the farmers of the PAP scheme could also look forward to a good cropping season ahead with storage improving in all the dams of the area on the back of a Full Upper Sholayar dam.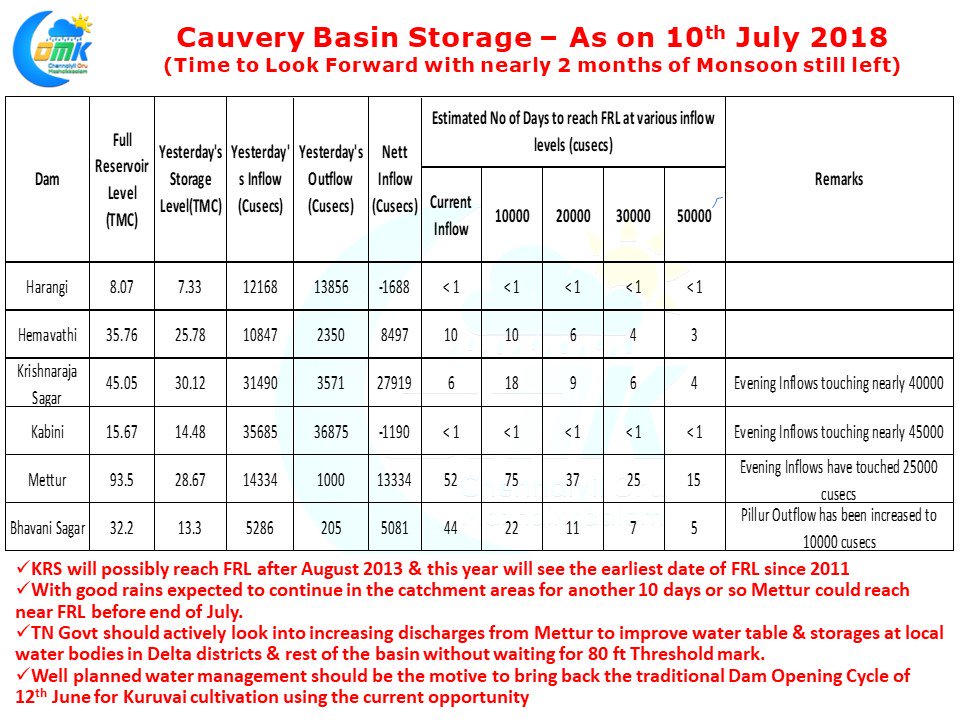 After two bad years that created a lot of acrimony & bad blood between the neighbors, Karnataka & Tamil Nadu, Cauvery Basin is heading for one of it best years since 2011. With already Harangi & Kabini reaching FRL we could see KRS also reach FRL for the first time since 2013. In all probability KRS will reach FRL nearly 3 weeks earlier compared to 2011 making it one of the earliest dates this dam has reached full capacity in recent times. With KRS likely to add to the outflow in a few days time along with Kabini which has been seeing continuous heavy inflow for the past few days we can see a huge jump into Mettur around weekend / early next week. During the olden days ஆடி பெருக்கு was the highlight of Cauvery with no dams to hold the river from Kodagu to Poompuhar. 2018 in all probability could see this festival celebrated with a lot of fervour going by how the storage is likely to be at that time. It could be a good opportunity for Tamil Nadu government to think about increasing discharges from Mettur to improving ground water storage & local ponds & lakes in the Delta region using the current opportunity. Also we should plan for long term by bringing the traditional Mettur opening date cycle back on track by using efficient water management over the next few months