Since the start of May temperatures around Chennai have been mostly near or above 40 degree Celsius. While Friday saw some reduction in temperatures yesterday saw a conspicuous reduction as for the first time since May 5th both the IMD observatories recorded sub 40 degrees. As a matter of fact yesterday was the lowest temperature recorded at Chennai Nungambakkam since the turn of May 2019.
We have mentioned often how the wind patterns hold the key to temperature patterns. During late March / early April when the Easterlies still hold sway places like Erode / Tiruppur / Karur / Salem districts typically see the hottest temperatures in Tamil Nadu while places along the coast like Chennai get benefit from early sea breeze. Similarly when the winds change to Westerlies as a prelude to Southwest Monsoon the temperatures shoot up over North TN while seeing a reduction in Western Tamil Nadu.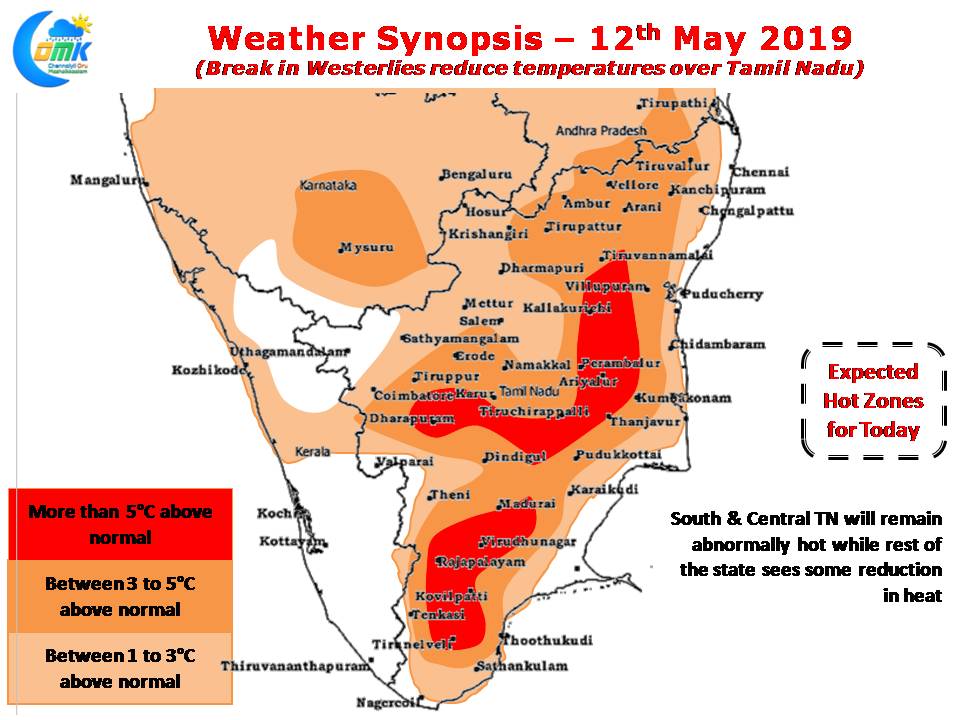 Cyclone Fani had changed the wind pattern to Westerlies while on its long journey from Equatorial Waters to Northeast India. The westerlies now though have eased and sort of taken a break over parts of Peninsular India leading to a reduction in temperatures as well. The next couple of days are likely to see similar conditions with abnormal heat reducing over most parts of TN.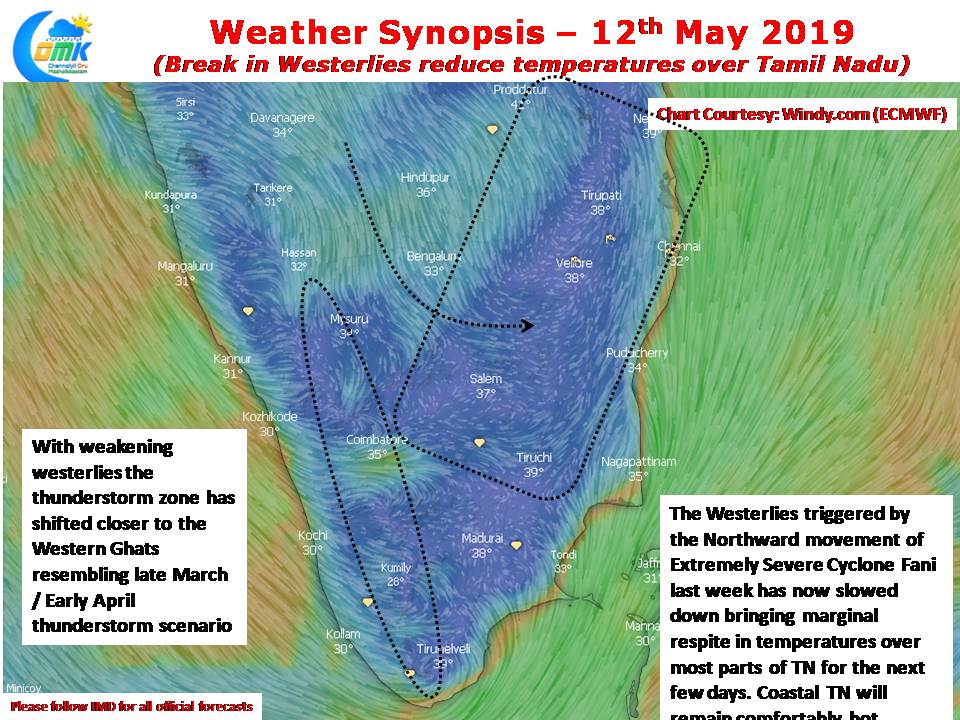 With Easterlies strengthening the thunderstorm zone has also shifted further to the interiors with parts of Coimbatore recording thunderstorms yesterday. Similarly places along the Western Ghats from Nilgiris to Kanyakumari stand better chance with thunderstorms over the next few days.