The Deep Depression in  Bay of Bengal continues to make slow progress as contrary to expectations failed to intensify into Cyclone Phethai yesterday.  A look at the satellite images show the disturbance struggles against moderate to high shear in the lower latitudes of Bay.  While a good pole ward outflow is seen the fairly high Vertical Wind Shear has prevented the Deep Depression to make the step up as Cyclone Phethai.  
While the models were expecting a pronounced NW movement from yesterday a closer look at the real time conditions reveal a more Westward movement than anticipated by models.  Not only has the Deep Depression shown tendency to slow down at its whims and fancies like a Passenger Train stopping at all stations & halts it is singing from a different hymn sheet as well.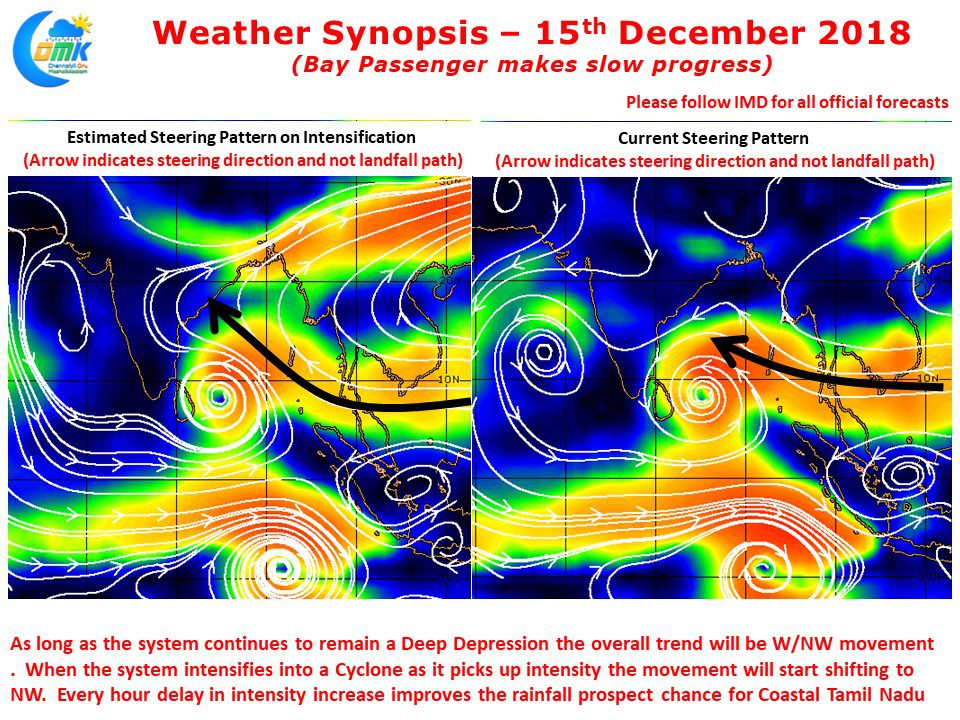 If one were to look at the steering pattern the answers are obvious.  The deep depression is currently being guided by the 700-850 mb wind layer which is guiding in a mode W/NW track with Northward shifts at times.  On intensification the system is expected to take NW track then guided by the 500-850 mb wind layer.  Further intensification into Severe Cyclone / Very Severe Cyclone will bring a pronounced Northward tilt in the track.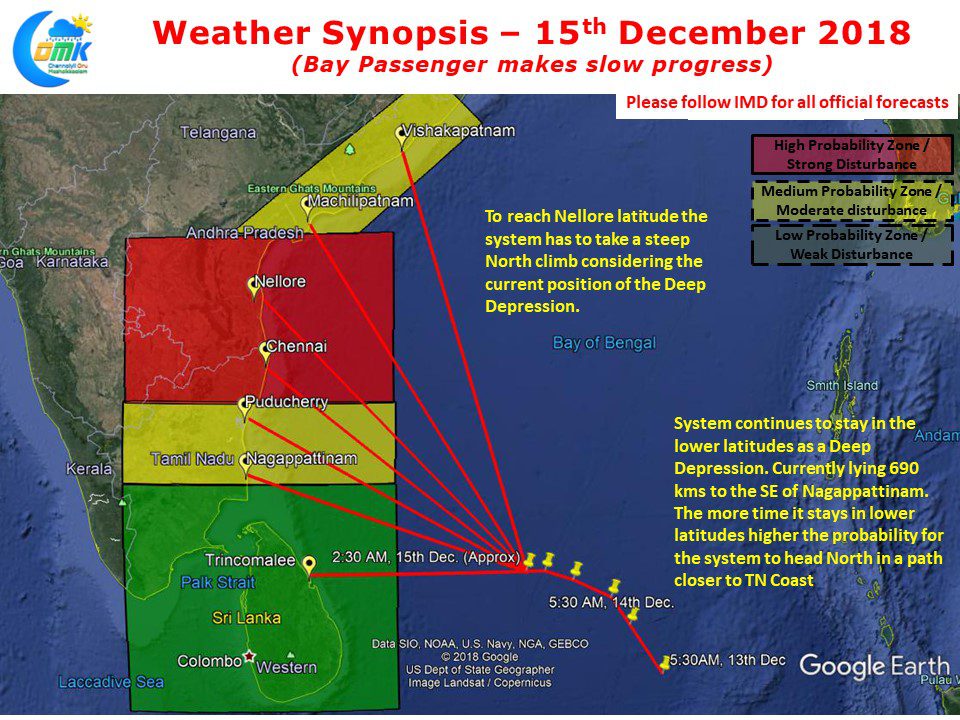 The Deep Depression now lies approximately 700 kms SouthEast of Nagappattinam.  From the current estimated location it has to take clear NNW bearing to reach even Nellore latitude.  Keeping this in mind & the difference in the prevailing conditions as estimated by the models along with the delay in the timelines COMK still believes there is no reason to change the landfall & impact zone to what was estimated on Wednesday.  While the track so far has been almost the same as originally estimated with a delay of 24 hours it is anticipated the future track may not be the same as the original estimates on Wednesday.